Our timeline below highlights just some of the key achievements and developments over the past 90 years.
As you can imagine a lot has changed over the 90 years since Dame Agnes Hunt established (what was then known as) Derwen Cripples' Training College – that includes written and spoken English.
Agnes used descriptive language that would not be deemed appropriate today. We wanted to include quotes and references in this timeline to give you a sense of time and place – and to do that we have used Agnes' own words.
Agnes Hunt is born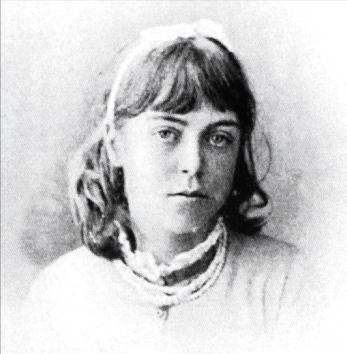 Agnes Gwendoline Hunt was born on 31st December 1866 (although in her book 'This is my life', Agnes states she was born in 1867!) in London, to parents Rowland Hunt and Marianne (nee) Humfrey. One of 11 children, Agnes grew up at Boreatton Park, Baschurch, Shropshire. Early in her childhood Agnes developed osteomyelitis and as a result was in permanent pain and found walking difficult.  In her book 'This is my life' she says "My apprenticeship to crippledom had begun,..Read more
The foundations of Derwen College and RJAH Orthopaedic Hospital are set
Despite her disability from osteomyelitis, Agnes trained as a nurse and in 1900 she opened her home, Florence House in Baschurch, as a convalescent home for 'crippled' children, and extolled the benefits of open-air treatment. By 1903 she had formed a partnership with Robert Jones, a renowned orthopaedic surgeon, based in Liverpool.  Agnes Hunt and Robert Jones devoted their knowledge and skill, to the service of the 'crippled' and led to the development of the Orthopaedic Hospital, Oswestry.
Dame Agnes Hunt
In 1926 Agnes Hunt became Dame Agnes Hunt when she was awarded Dame Commander of the Order of the British Empire (DBE) in the Birthday Honours. Transcript of Agnes's DBE: "Grant of the dignity of a Dame Commander of the Civil Division of the Order of the British Empire to Miss Agnes Gwendoline Hunt, R.R.C. George the fifth by the Grace of God of the United Kingdom of Great Britain and Ireland and of the British..Read more
Derwen Training College Founded June 1927
Derwen College was set up so that physically disabled people could learn a trade, suitable to their disability, and become either partially or wholly self-supporting. With skilled knowledge they were able to contribute to the working world and take their place in society. "Our friend Robert Jones… kept asking me when I proposed to start a regular training centre to teach the badly-crippled adolescents to earn their living. He pointed out that we had proved over..Read more
Mr Rhaiadr Jones and his wife are appointed Manager and Matron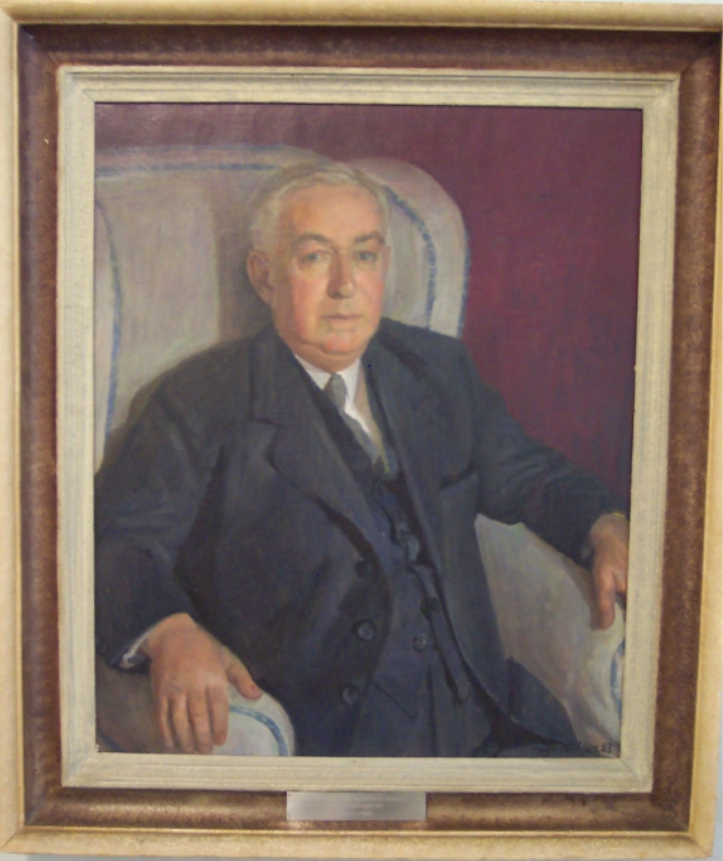 In Dame Agnes' own words, her prayers were answered early in 1929 when Mr Rhaiadr Jones and his wife were appointed Manager and Matron of the college, however Dame Agnes continued to devote herself to Derwen until her death in 1948. Rhaiadr Jones was to remain at the college until 1966.
22nd January Prince George lays foundation stone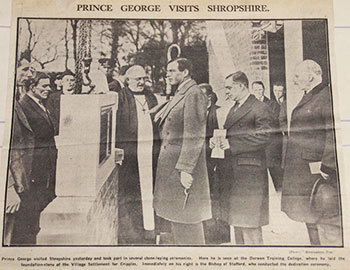 On 22nd January 1932 Prince George visited the college to lay the foundation stone of the Village Settlement Scheme officially opening Derwen Training College. Dame Agnes Hunt was congratulated on the great work she had done by Prince George. During World War II the college became an emergency hospital.
Dame Agnes Hunt dies aged 81 years old
On 24th July 1948, Dame Agnes Hunt died aged 81. She was truly a pioneering woman who left behind her an amazing legacy. In a memorial to her written shortly after her death it is said she 'left an inspiration for others to carry out her vision'.  Her ashes are interred at the graveyard in Baschurch. NB: Although her funeral Order of Service says she was born in 1867, her birth certificate confirms that Agnes Hunt..Read more
Work starts on Agnes Hunt Village
In 1952 work began on Agnes's final dream – a housing development purpose-built for the disabled. 'Agnes Hunt Village', was started following an appeal by The Rt. Hon. The Lord Kenyon of Gredington, Chairman of the Board of Governors from 1949 until 1992. The bungalows are still used today and at the entrance to the 'village' is a memorial to Dame Agnes Hunt. The foundation stone of the memorial was laid by Her Royal Highness..Read more
Swimming pool built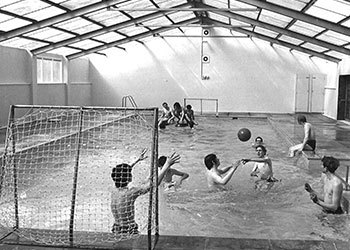 The total cost of the swimming pool to be built in 1970 was £15,800 – this year we are fundraising for £50,000 to replace the heating system for the pool to ensure our students can continue to use the pool for recreation, sport, therapies and even training for Duke of Edinburgh's awards. If you would like to join with the fundraising please visit www.supportderwen.org.uk
Concert Hall destroyed in fire – new hall rebuilt the same year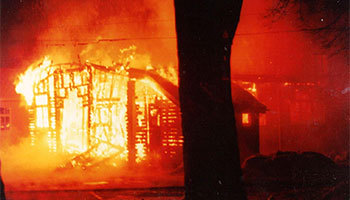 After a fire completely gutted the concert hall a fundraising effort went in to full swing and in the same year a new concert hall was built. It is still in use today as a very busy Student Union and is also where the Summer Show and Christmas show are performed to packed audiences!
The Derwen College Garden Centre opens
The Derwen College Garden Centre has changed a lot in the years since it first opened in 1986. Pop into the Garden Centre for a range of seasonal plants, tress and seeds, gardening tools and gift vouchers as well as gifts, cards and our DC homemade upcycled range which have been made by our students at Ashdale House.   
Walled Garden presented to the college from Shropshire Horticultural Society
The Walled Garden, which was presented to Derwen College from the Shropshire Horticultural Society in 1989, continues to change and develop in order to provide our students with learning opportunities. To celebrate our 90th birthday a border in the Walled Garden has been designed using plants to represent the ethos and values of the college. Plant meanings have been used for centuries to convey particular sentiments and the scheme should provide a display that is..Read more
Orangery Restaurant opens

Open seven days a week the Orangery Restaurant is a training restaurant for our Hospitality and Catering students. A great venue for events such as Afternoon Teas, family get-togethers and parties. The Orangery Restaurant is situated on the ground floor of the original farmhouse.
Derwen College is the first Specialist Independent College for learners with Learning Difficulties and Disabilities to be awarded Ofsted Outstanding Grade 1
Young's Farm Shop opens
The farm shop provides an outlet on site for us to sell our range of dc handmade jams, chutneys, breads, cakes, gifts and cards. Alongside this stock is a range of local food suppliers of specialist and artisan foods giving customers a wide range of quality foods to choose.
Derwen College is awarded a second (consecutive) Ofsted Outstanding Grade 1
Bradbury Food Centre opens
Derwen@Walford opens
Opening its doors to learners in September 2014, Derwen@Walford is a satellite site of Derwen College based within the grounds of North Shropshire College at Walford, near Shrewsbury. Students at Derwen@Walford have the opportunity to access a broad ranging curriculum, these include: Arts, Horticulture, Fitness and encompassing Independence, Health & Well Being. Students work on projects in the local community enabling them to hone their team working and social skills whilst undertaking real work experience.
ColegDerwen at Ashdale House opens
ColegDerwen is a satellite site of Derwen College, based near Higher Penley, Overton. Opening its doors to learners September 2014, it's curriculum is prominently linked to Arts & Crafts, upcycling of furniture, conservation, horticulture and encompassing independence, health & well being. Students access the local community taking part in projects, whilst working on their team and social skills.
Derwen@Craven Arms opens
Opening its doors in September 2015, Derwen@CravenArms is a satellite site of Derwen College, based in Craven Arms, South Shropshire. Prominently linked to business administration, online business sales, Arts and encompassing Independence, Health & Well Being. Students access the local community in Craven Arms for projects, work experience, team and social development.
Derwen College receives third consecutive Ofsted Outstanding grading
"We are immensely proud of this result. The outcome of the inspection highlights the unique work that goes on here at Derwen College. Inspectors were clearly impressed by the culture we have developed so that all staff have very high expectations of students and, as a result, students are supported and challenged to achieve their very best – and they do" said Meryl Green, Head of Education and Training