Sport and leisure – what will you choose to get involved in?
There is a huge variety of sport and leisure activities on offer in the evening and at weekends. Whether you have an existing hobby, or want to try something new, we have an ever-evolving programme of sport and leisure activities.
Our social programme plays an important part in helping you to build your confidence, enjoy your free time, learn new skills, meet new friends and have fun.
Sport
Students may choose:
Football
Canoeing
Tennis
Badminton
Swimming
Dance
Running
Cycling
Horse riding
or something else. This is just a taste of what we offer!
Our fabulous on-site facilities include:
Indoor heated swimming pool
Sports centre
Dance studio
Fully equipped gym
Sports field
Woodland Walk
Hydrotherapy pool
Sensory space
The College has strong links with community clubs and organisations and external sport and exercise opportunities are available for all to enjoy.
Derwen College is also proud to have strong links with Shropshire Cricket Board, Shropshire Paddle Sports, fencing club Phenzync, The Tennis Foundation/LTA, and the Duke of Edinburgh's Awards which provide further opportunities for the students.
Leisure
Our extensive range of optional wellbeing activities include:
Gardening
Indoor cricket
Drama, dance and music
Craft
Pray and praise
Forest skills
Photography
Chill out sessions
Acts of kindness
And many more!
Students also have regular opportunities to go on organised leisure activities and trips off-site.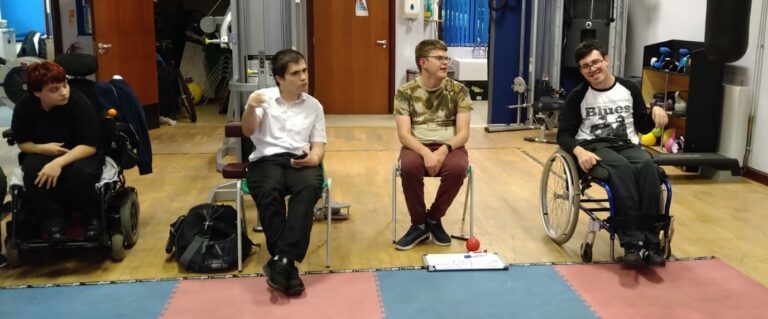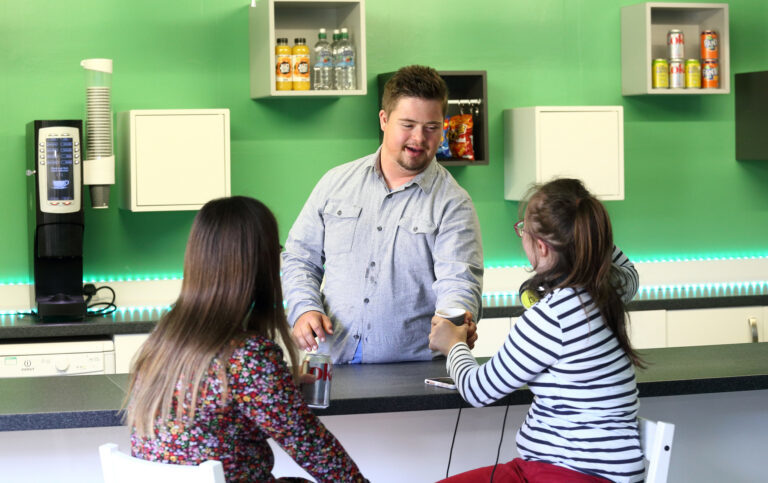 You can also choose to relax in your house with friends or spend time in the Student Union at the Tip Top Internet Cafe. There are regular discos in the Student Union which are always popular and well-attended.
Social skills
Our social programme plays an important part in helping you to build your confidence. It might be using public transport, ordering a taxi or interacting socially in the community.
With staff guidance, you can choose what activities you do and how you spend your free time.