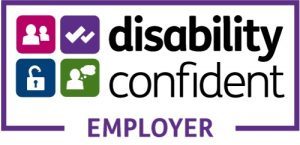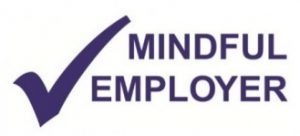 Payroll & Pension Administrator: To provide an efficient and cost effective payroll function and a responsive service that supports the College, meets statutory, legal and contractual requirements. For more information please see 'Hired on Line': https://www.hiredonline.co.uk/job/4409478/payroll-and-pension-administrator/ Closing date: 24th July 2018 
Teacher – Arts focused:  we have an exciting opportunity for a part-time, permanent Teacher with an arts focus (2 days per week) based in Penley near Wrexham. For more information please see 'Hired on Line': https://www.hiredonline.co.uk/job/4409326/teacher/  Closing date: 17th July 2018 
Sport & Leisure Activity Maker: we have two new exciting positions to join our Independence Health & Wellbeing team. You will provide a wide range of activities to interest and stimulate Derwen College Students, particularly after 5pm daily and at weekends. This is a part-time (working 18.5 hours per week) permanent position based in Gobowen, Oswestry and will start on 1st September 2018.  For more information please see 'Hired on Line':  https://www.hiredonline.co.uk/job/4409330/sport-and-leisure-activity-maker/ Closing date: 10th July 2018 (It is anticipated that interviews will take place on Thursday 19th July 2018)
Bank Care & Independence Support Workers: we have part-time hours available on a casual basis. It is essential to have experience of working in in a similar role and QCF/NVQ Level 2 in Adult Health & Social Care. No closing date.
Volunteers: we are looking for volunteers to work in our Garden Centre, horticultural areas and at our satellite site in Penley. It is essential to be over 18 years old to be a volunteer and have horticultural knowledge. If you would like to volunteer, please send an email to Caroline Morris or write a letter to the Human Resources department expressing your interest.  No closing date.
If you would like to apply for a job please download an application form below and send to Caroline Morris, Human Resources Advisor – caroline.morris@derwen.ac.uk
Microsoft Word Format
PDF Format
We are a Disability Confident employer and we offer a guaranteed interview scheme for suitable applicants.
Derwen College is committed to safeguarding and promoting the welfare of young adults and expects all staff and volunteers to share this commitment.
For further information about our Mindful Employer status, please visit the Mindful Employer website: www.mindfulemployer.net
Fundraising
Derwen College is a charity and fundraising helps us buy equipment and experiences for our students. If you would like to donate to Derwen College, you can do so through our Virgin Money Giving account. Donations can be one-off, on a monthly basis or as part of a specific fundraising event.
If you would like to fundraise on behalf of Derwen College or donate, please contact Laura Griffiths – laura.griffiths@derwen.ac.uk

Corporate Fundraising
We also run volunteer days for local and national businesses. These are ideal for team building, helping our charity and giving a little bit back. Please contact Laura Griffiths -laura.griffiths@derwen.ac.uk