Welcome to Derwen College. We deliver exceptional programmes within a rich learning environment.
Our students are aged from 16 to 25 years, with special educational needs and disabilities (SEND).
These can include:
Learning and physical disabilities
Autism
Behaviours of concern
Profound and Multiple Learning Disabilities (PMLD).
We work with our young people to support them to achieve what they want and challenge them to do more.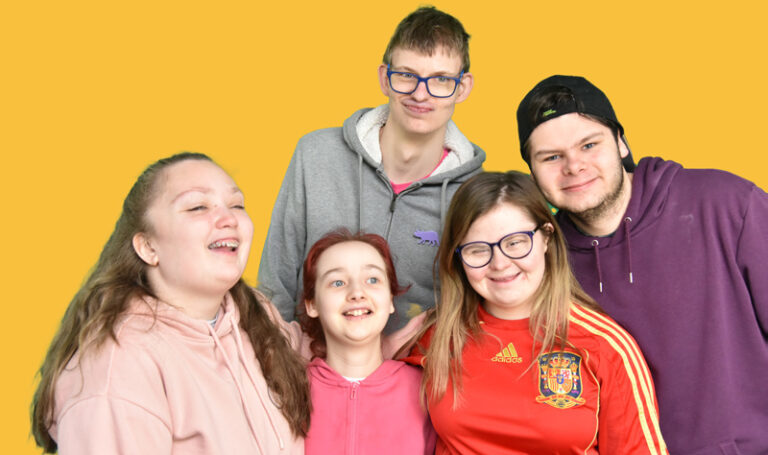 We have an amazing team here at Derwen College, and they're all waiting to support you through this next stage of your young person's education.
Take time to read through our prospectus and browse this website, and – most importantly – talk to us so we can help you decide which pathway would be the right one for your young person.
We work with local funding authorities right across the UK, including Wales and Scotland. We will help and advise you through our admissions process.
We look forward to showing you what student life with us is all about. We will show you some of the amazing work our students do and the facilities they enjoy.
Come and have a look! You will have the chance to meet staff and students and chat about your young person's next steps.
Have a look at our prospectus for more information about the pathways on offer at Derwen.
---
Ready to apply?
We are currently processing applications for 2023 and beyond.
It can take quite a long time to secure funding, so we really do encourage you to come and visit as early as possible. Our friendly admissions team will be happy to show you around the Derwen College campuses, giving you a chance to learn more about everything we offer.
We're confident you'll like what we do!
To start your young person's application to Derwen College, please download and complete our enquiry form.
Find out more about our Privacy Statement for Prospective Students.
The Admissions Journey
Timings to consider for your application to Derwen College
---
Find out more about student life at Derwen
To find out more about what it is like being a student at Derwen, watch Joe and Rachel's 'Day in the Life' videos. Joe is a residential student and Rachel a day student. Here you can see what a typical day looks like for them.