Derwen College's on-site charity shop, The Vintage Advantage, offers shoppers a range of pre-loved bargains.
The charity shop provides essential work experience opportunities for our students who have special educational needs and disabilities (SEND).
What's on offer at The Vintage Advantage?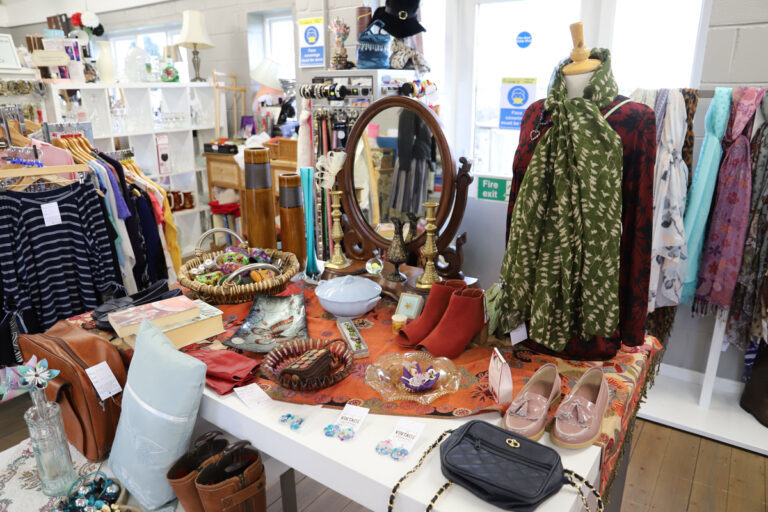 The Vintage Advantage, our charity shop on-site in Gobowen near Oswestry, sells a range of quality second-hand clothing, accessories, homeware and books.
Students on Derwen's Retail and Enterprise pathway have the opportunity to undertake work experience in the shop. They learn all about sorting, pricing and displaying goods, and learn new sales and marketing skills.
Community support
The charity shop opened thanks to support from the Steve Morgan Foundation, and additional funds were donated by The Community Foundation for Staffordshire.
The Vintage Advantage opened its door in April 2021 and featured on ITV's Central News programme.
The Covid-19 pandemic had prevented students getting any off-site work placements since March 2020. After receiving £24,000 from the Steve Morgan Foundation Derwen converted a spare classroom into a shop.
Head of Curriculum Zoe Wood said "Being able to practise their vocational learning in a relevant, real-life work setting can be life-changing for our young people. The opening of The Vintage Advantage means that our retail and enterprise students can finally practise their customer service skills in a real shop setting.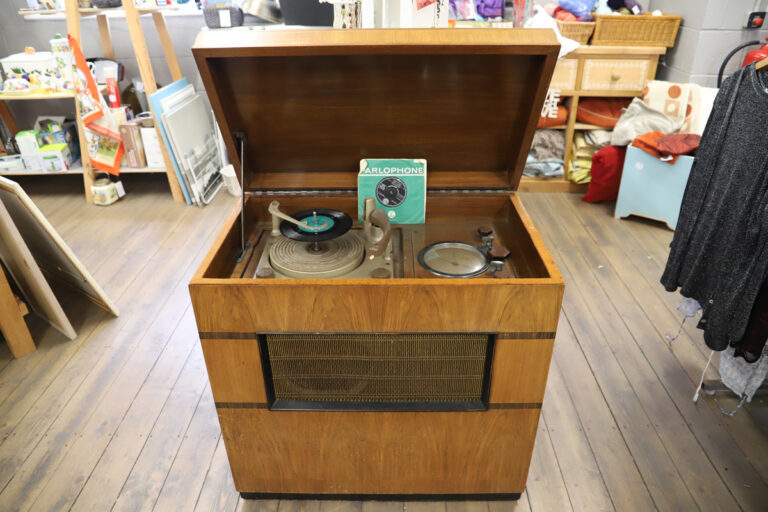 The Vintage Advantage has received overwhelming support since it opened. Shop manager Sharon Jones said:
"Customers are particularly enjoying browsing and buying our stylish selection of clothing and accessories, homeware and books. We've received compliments on how well-displayed, bright and spacious the shop is. Many shoppers seem to be turning their visit into a trip out by also visiting our Garden Centre and Gift Shop, and enjoying a takeaway from the Walled Garden Cafe."
The Vintage Advantage Location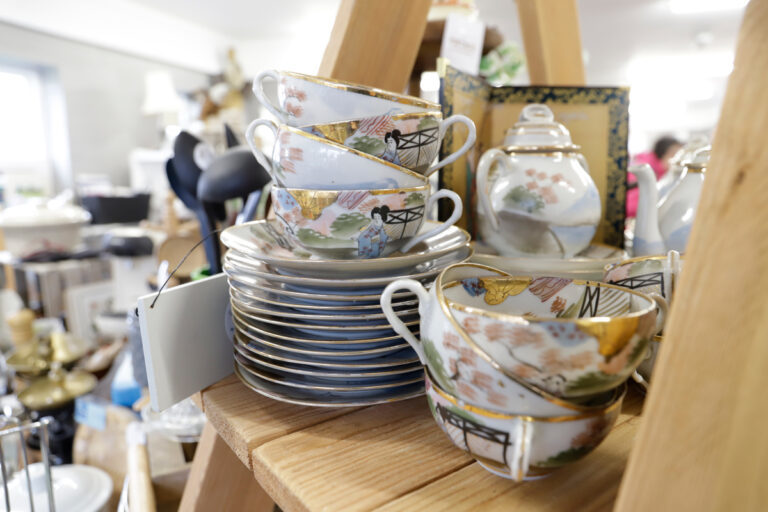 Derwen College's charity shop is located in Gobowen, near Oswestry in Shropshire.
The car park entrance (signposted for the Garden Centre) is located on Twmpath Lane in Gobowen.
If you use the what3words app, the entrance to the Garden Centre Car park is located at: ///splinters.sampled.endings
Use the Google map below to find out more about our location.
Derwen College is located in Gobowen, near Oswestry, Shropshire. The college offers vocational learning for young adults aged 16–25 with Special Educational Needs. Students studying at Derwen College learn work skills and independent living skills in an environment that is bespoke to their needs.
The Vintage Advantage is part of a unique on-site retail area. Derwen College's retail outlets are open to the public, where students learn, train and gain work skills.