Derwen College's Governors and Trustees set the mission and strategic direction of the College.
They are also responsible for scrutinising the College's performance.
Governor/Trustee Role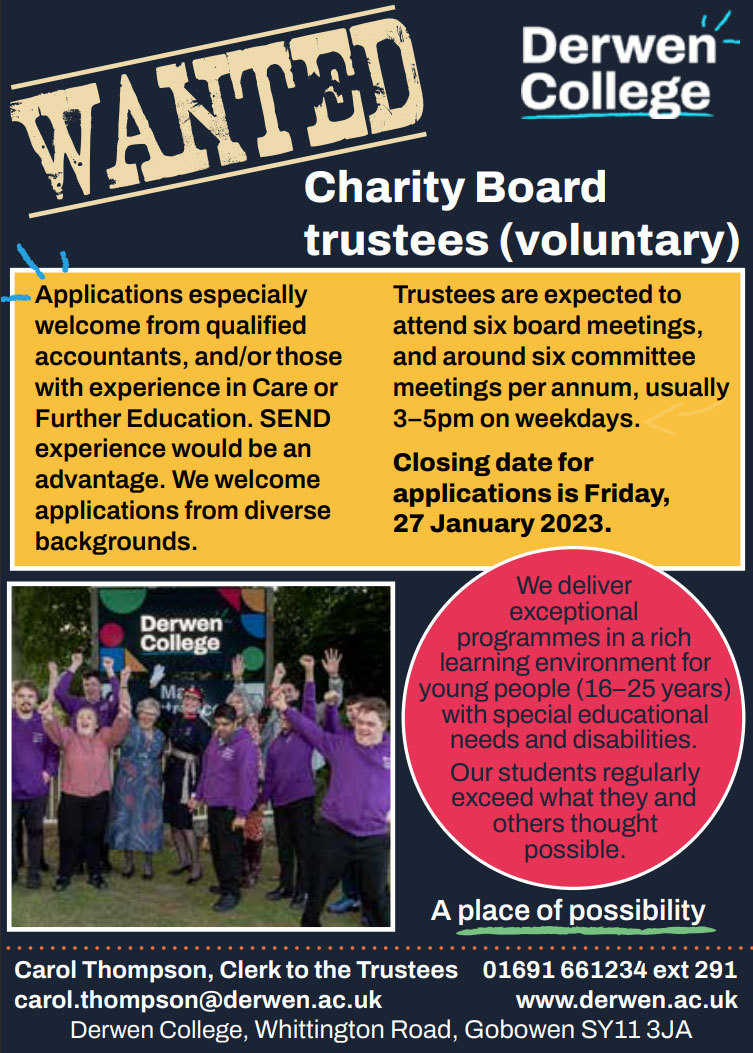 All Governor/Trustees are volunteers.
They attend six board meetings, and around six committee meetings per annum, usually 3–5pm on weekdays.
The contribution of Governor/Trustees are invaluable to the development of the College.
Find out how to become a governor at Derwen College.
We are currently recruiting for Charity Board trustees.
Applications especially welcome from qualified accountants, and/or those with experience in Care or Further Education. SEND experience would be an advantage. We welcome applications from diverse backgrounds.
Closing date for applications is Friday, 27 January 2023
Minutes of meetings
Minutes of meetings can be requested from the Clerk to the Governors.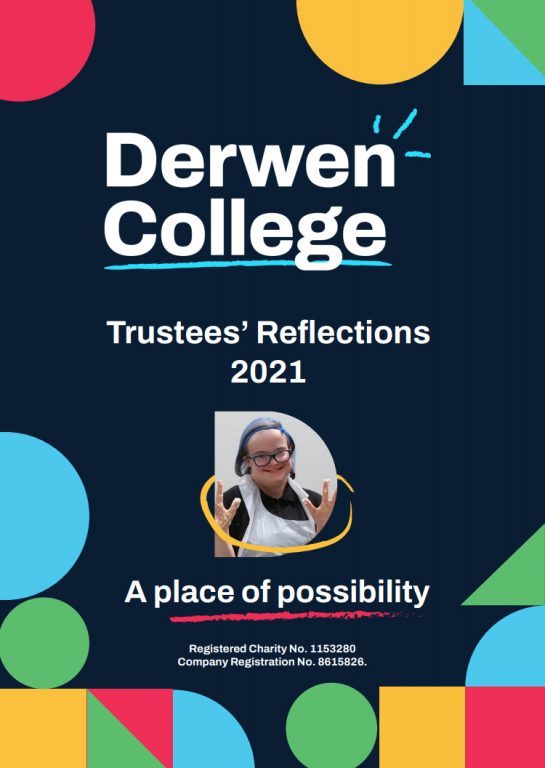 Please contact:
Carol Thompson, Derwen College, Oswestry, Shropshire, SY11 3JA
You can email: carol.thompson@derwen.ac.uk