Derwen College Open Day events
We look forward to welcoming you to one of our Open Day events later this year, or in 2024.
Book now to secure a place at Derwen College's 2023 or 2024 Open Day events via the links to Eventbrite below.
2023 Open Day Events
Gobowen Site
Thursday 12 October 2023, 10.30am–2.30pm
Telford Site
TBC
2024 Open Day Events
Gobowen Site
Telford Site
Walford Site
Tuesday 16th January, 10.30am–4.00pm
Tuesday 14th May, 10.30am–4.00pm
Follow us on Eventbrite to keep updated with the latest events
What next?
Please visit the Admissions page for more information applying to Derwen College.
If you have any questions about our events, please contact the Admissions team on: 01691 661234 ext 401.
Other ways to visit Derwen College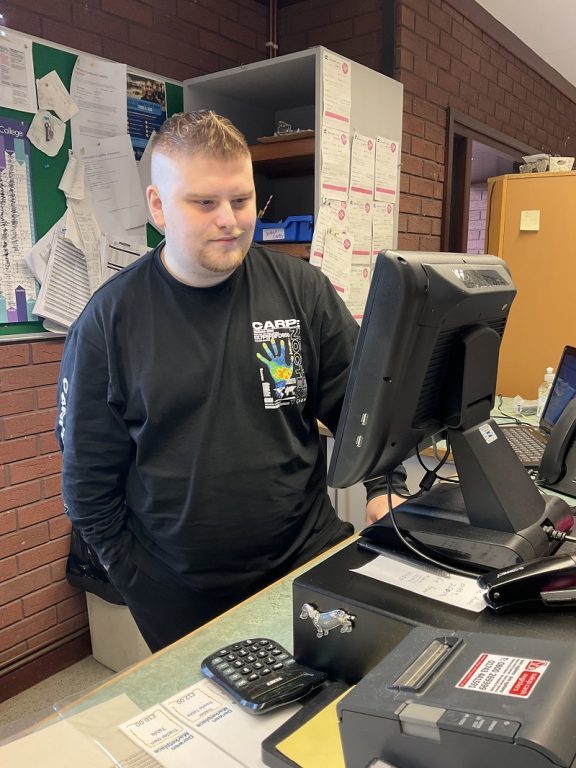 Did you know that Derwen Marketplace is open seven days a week?
Derwen Marketplace is an unique setting where Derwen College students undertake work placements in a range of customer facing outlets to gain vocational work skills.
By undertaking work placements here (in our restaurant, cafes, charity shop, hotel and garden centre), students learn key skills through real-life experience.
You can visit Derwen informally by visiting Derwen's Marketplace in Gobowen to get a sense of the opportunities your young person will have when they come to Derwen College.
Visit Derwen Marketplace every day, 9am to 4pm Monday to Friday, and 10am to 4pm on Sundays.