The swimming pool was built in 1970 at a cost of £15,800.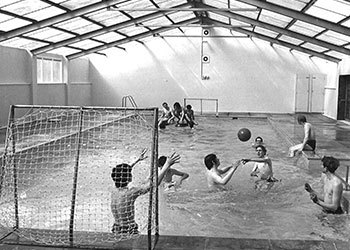 Forty-seven years later, in 2017, we raised £50,000 – enough to replace the heating system for the pool to ensure our students can continue to use the pool for recreation, sport, therapies and even training for Duke of Edinburgh's awards.
During 2018 you can support Derwen College as we continue with our project to redevelop our fitness centre and build a dedicated hydrotherapy pool.
If you would like to join with the fundraising please visit www.supportderwen.org.uk