Despite her disability from osteomyelitis, Agnes trained as a nurse.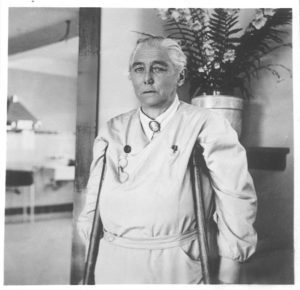 In 1900 she opened her home, Florence House in Baschurch, as a convalescent home for 'crippled' children, and extolled the benefits of open-air treatment.
By 1903 she had formed a partnership with Robert Jones, a renowned orthopaedic surgeon, based in Liverpool. Agnes Hunt and Robert Jones devoted their knowledge and skill, to the service of the 'crippled' and led to the development of the Orthopaedic Hospital, Oswestry.
---