Hospitality at Telford
The Hospitality pathway at Telford is a great way to get in to the hospitality industry!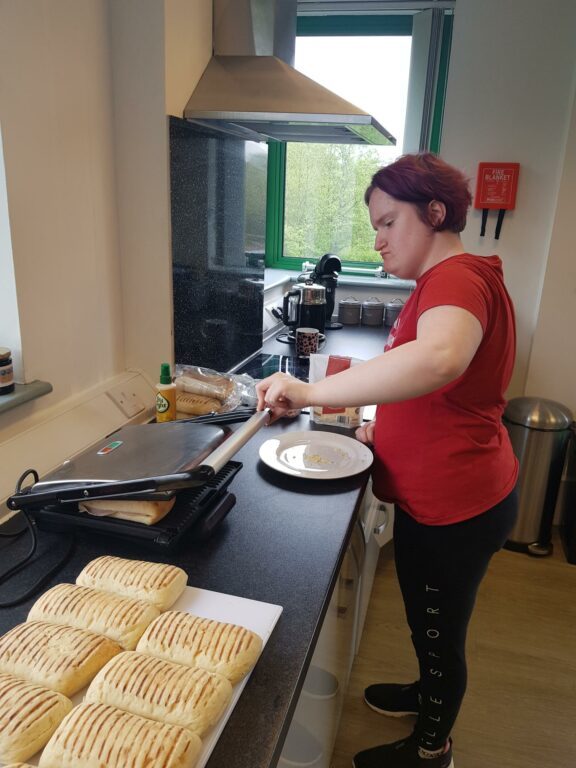 The hospitality industry can be very rewarding if you like to work hard and can maintain a positive attitude.
This pathway focuses more on the housekeeping side of hospitality, so you will learn about customer service, working within public facing areas, cleaning and basic food preparation skills.
Our students are all taught food hygiene skills and how to meet health and safety standards.
Students will be able to access some of the outstanding facilities on main site to support the development of their skills before moving on to their external work experience placements for example…
Training hotel
Derwen College has its very own training hotel – Hotel 751. And the training encompasses every aspect of any other hotel you might one day find yourself working in. You might like taking bookings and checking guests in and out, or you might enjoy cleaning the rooms and making sure everything is perfectly placed for the guests' arrival. Derwen College developed an award-winning app to help students remember everything they need to do.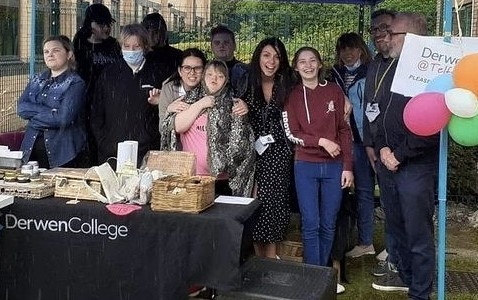 Local markets
Students also get the opportunity to take their products to local markets, where they sell them to members of the public. This helps develop customer service skills, as well as good communication and money handling skills.
Keep up to date with the Derwen College Telford team on Twitter and Instagram.