Performing Arts at Gobowen
Were you born to perform?

Our creative and imaginative students have the best time on the Performing Arts pathway.
Performing Arts students have the opportunity to explore a range of core skills, such as dance and movement, script work, theatre in education, prop and scenery making and much more. Whatever your interest, there will be a role for you to take part and have fun with.
Twice a year, students perform a show to members of the public and members of the College, which showcases their talents whether it be in front of, or behind, the stage.
Develop your skills
Our students develop and enhance a range of skills such as: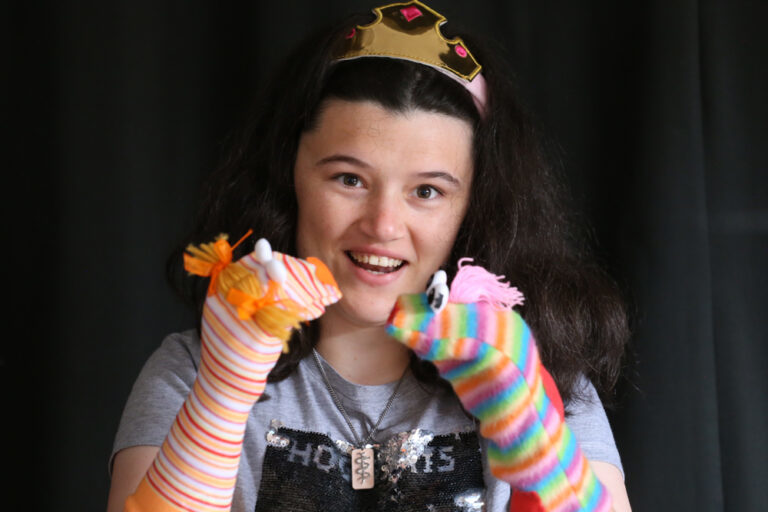 creative interests
imagination
problem solving
open mindedness
confidence
communication skills.
Internal work experience
As a Performing Arts student, your internal work experience might include:
Derwen On Tour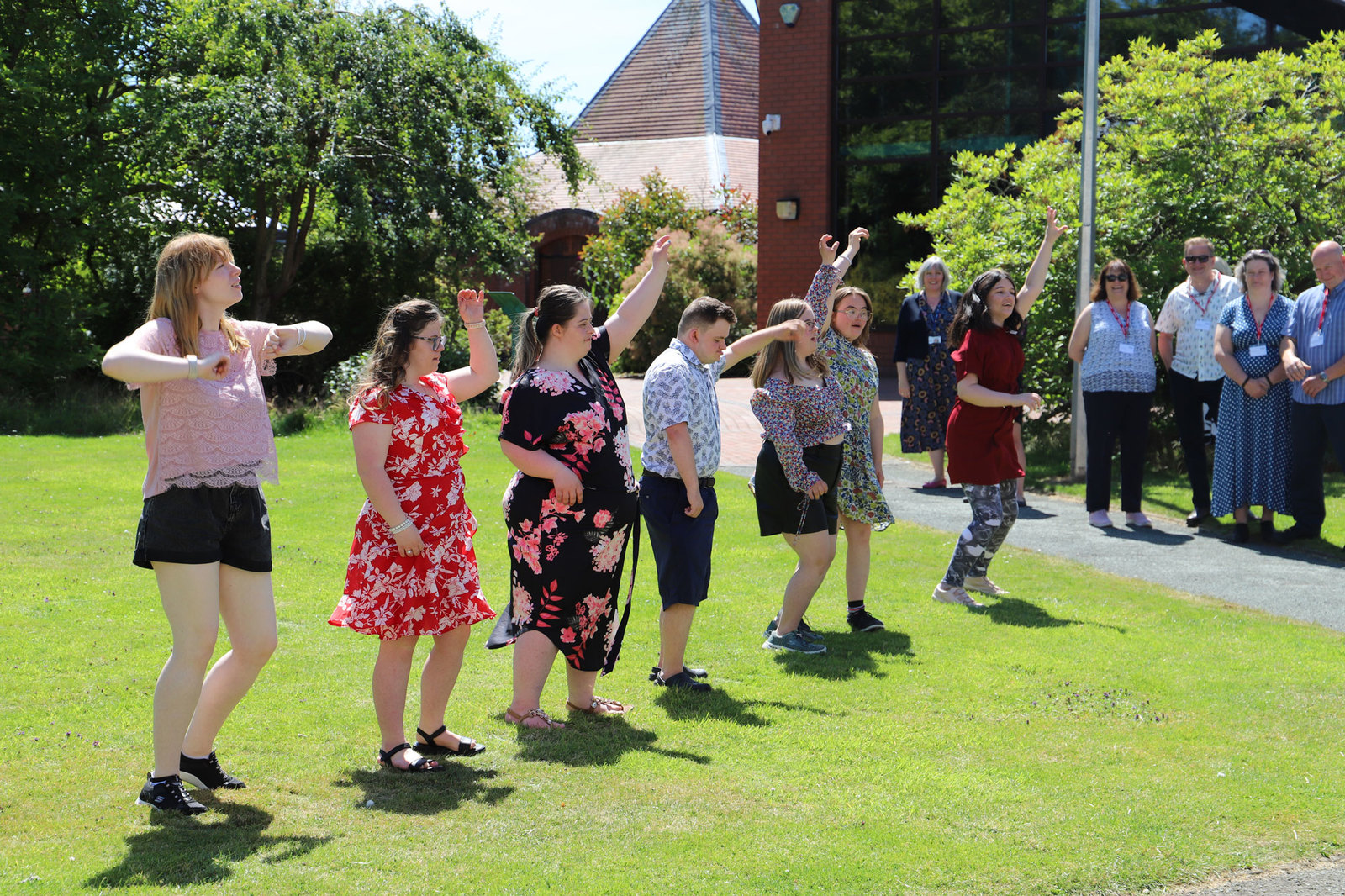 …or DOT as we call it – delivers exciting Makaton sign, song and dance performances and workshops which perform on special occasions around the college, or for external events, such as the local Llangollen Eisteddfod.
The group works together to create and develop appropriate workshop activities in line with the target audience's request. DOT rehearses regularly, building up to the live performance in front of an audience, showcasing their sign, song and dance work.
DC NarraTours
… our work experience storytelling group, that works towards creating a storytelling routine. The students then take this story on tour to local schools and nurseries. The interactive story is performed with Makaton sign and song, along with some workshop activities. The group works together to create and gather props, scenery and costume to support their storytelling activities. This develops key skills such as effective communication, teamwork, self-discipline and commitment.
DC Theatre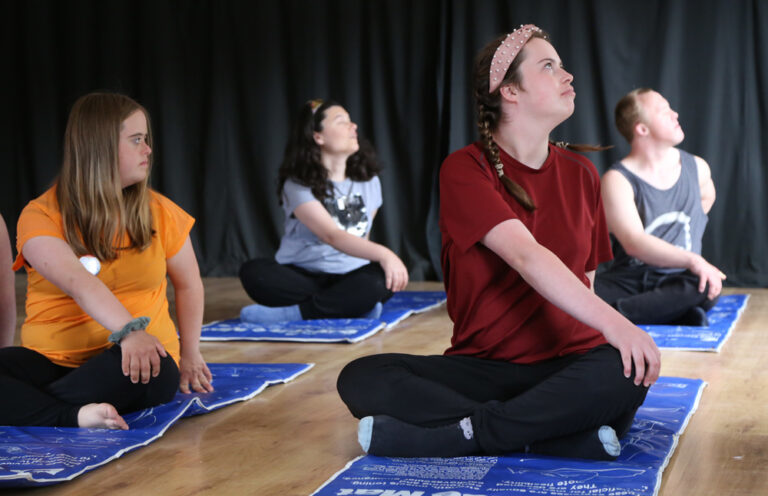 … our Theatre in Education performance group. This group works together to create an educational piece of theatre that portrays a particular message or works to raise awareness around a particular topic. Past themes have been around topics such as bullying, recycling and kindness. The finished interactive piece is performed with Makaton sign and song, along with educational facts and figures and workshop activities.
DC Theatre works together to create and gather information, develop a script, create and source props, scenery and costume to support their Theatre in Education activities. These performances/workshops are performed internally to educate learners across other pathways.
Derwen Dance Crew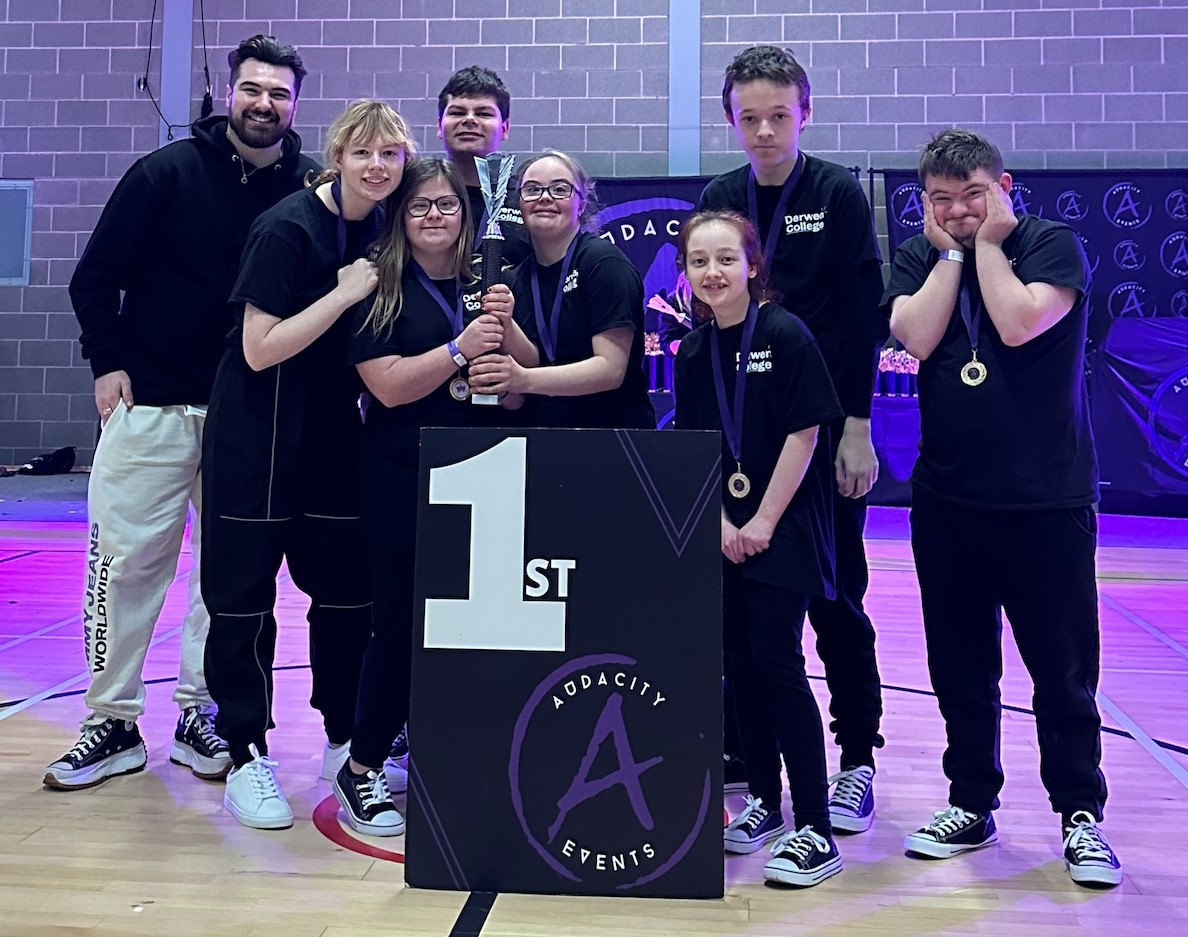 … (also known as DDC) is a street dance group that trains each week, learning set street dance choreography to compete in a range of competitions both internally and externally. DDC recently qualified for Audacity Street championships, which involved learning a brand-new set for the team to use.
DDC uses street dance skills enabling students to hone their talent in locking, popping, house, commercial and hip-hop as well as developing specific performance skills such as; team work, confidence, time management, coordination and professionalism.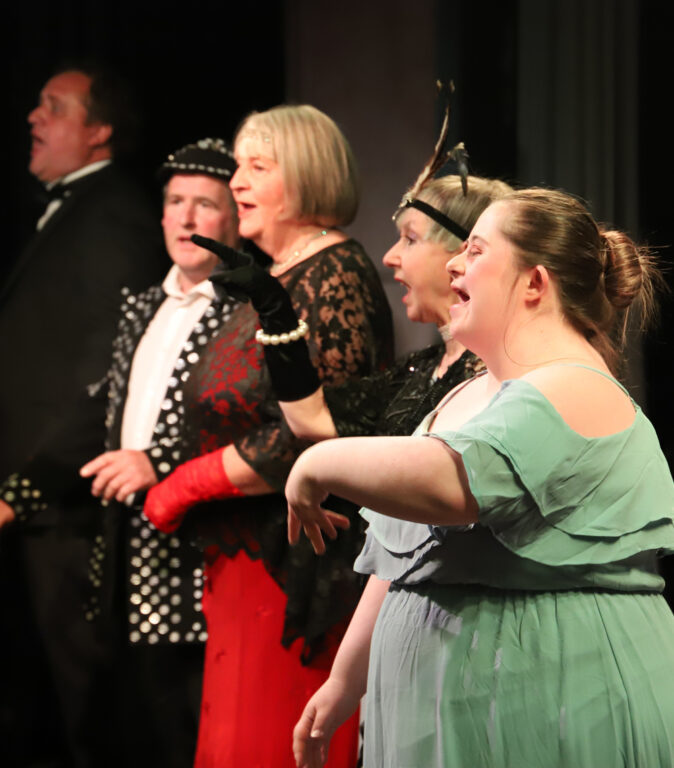 Theatre and Backstage Production
… allows our students to develop a professional experience of the work that goes on before, during and after a performance. Students work on designing, developing and creating a range of ideas to support costume, make up, scenery and prop making, as well as how to promote a performing arts event. Students liaise with the show director to plan and make contributions to the backstage elements of a theatre production, and will take part in the performance to a live audience.
External work experience
External work experience opportunities include local playgroups and theatres, other external workshops, and bespoke projects.
Some of our aspiring actors apply to continue their performing art studies at inclusive theatre training programmes such as Hijinx and Chicken Shed.
Linking with other pathways
The Performing Arts pathway can make an exceptional link with other pathways, such as the Retail pathway, providing a back-up plan for our young actors. This increases their range of skills into other work areas, such as hospitality and retail, whilst continuing their aspirations through local amateur dramatics groups.
"Although I think I was born to perform, I have learnt that it's always good to have a plan B. I've been doing a little bit of work in Retail and Enterprise just to broaden my skills set. I still want to be a Dance Teacher Assistant but I could also work in a shop or a café now." Amy (Amy is a Performing Arts student with a link to Retail and Enterprise).
Where to see us
You can see Derwen College Performing Arts students at various events and competitions throughout the year. Here are some of our upcoming events:
2023
DDC and DoT will be performing on the evening of 23 June at Mark Lord's fundraising concert.
Derwen Prom – 7 July.
DofE awards – 8 July.
If you would like DOT or DDC to visit you to do a performance, please contact Jessie Vaughan on 01691 661234 ext 358. You can also email your interest to jessie.vaughan@derwen.ac.uk
Keep up to date with Performing Arts on Instagram and TikTok