Retail and Enterprise at Gobowen

Do you love interacting with people? Do you have a good eye for detail? As well as great customer service, our Retail and Enterprise pathway will teach you all about money handling, stock control, visual merchandising and much more.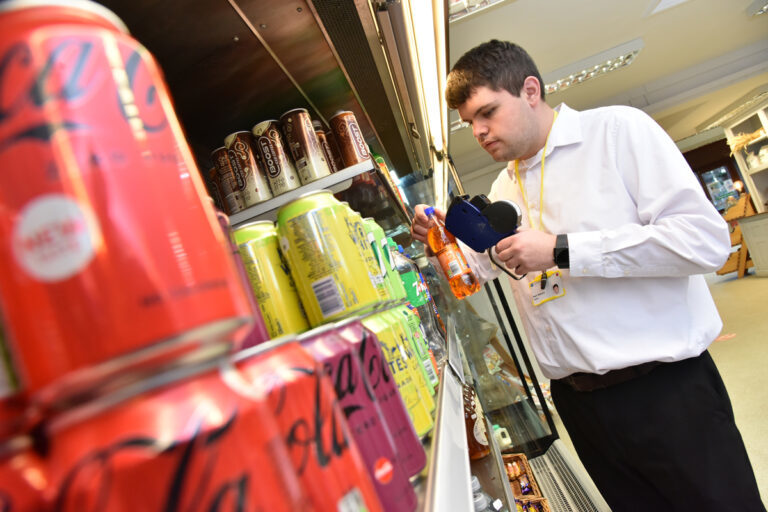 As a Retail and Enterprise student, you will also develop your communication and presentation skills whilst gaining work experience in our retail outlets. As well as on-site outlets, we also have an online shop and an eBay shop where you can be involved with setting up listings and managing online sales.
Our Retail and Enterprise students also have plenty of opportunity to create some of the items for sale. We have our own screen-printing service where students can create gift items such as bags and cards for our gift shop.
"I have had a great time in Retail while I've been at Derwen. Retail has helped me become more confident with customers, improved my IT skills, and has helped me prepare for work after college." Joe
Some of the skills you will learn include: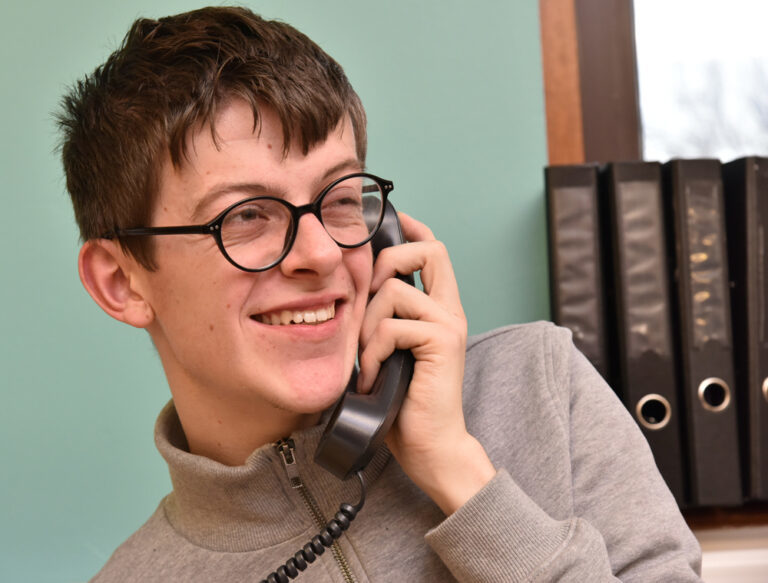 Customer service
Checking till floats and cashing up after trading
Using different equipment, tills and vocational apps
Stock control and rotation
Sales to customers and businesses
Fulfilling orders and money handling
Online sales through the Derwen shop and Ebay
Visual merchandising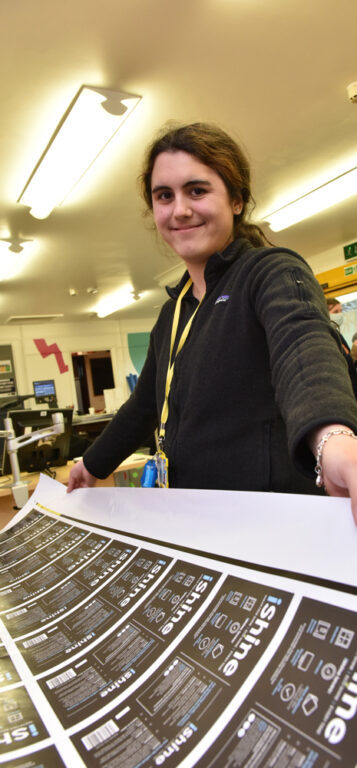 We have a number of public-facing outlets where our students gain valuable work skills and experience. These include:
Garden Centre and Gift Shop
Our Garden Centre and Gift Shop doesn't just sell plants! We sell gifts for the home, greeting cards, items made by local artists, and a variety of food items. Our students get involved in seasonal displays such as Valentine's Day, Easter, Halloween, and at Christmas time, they make up hampers of our Derwen-made jams and chutneys for people to buy as gifts.
The Vintage Advantage Charity Shop
We were very proud to re-purpose an old classroom into The Vintage Advantage Charity Shop to provide work experience for our students during lockdown and beyond. Students sort through donated items, cleaning them and putting displays together in the shop and online. Our students also process sales and help customers.
You will have many other opportunities as a Retail and Enterprise Pathway student. This could include taking part in annual competitions or getting involved in charity and community events. Students take part in bag packing at Tesco, Sainsbury's and Morrisons which also raises money for Derwen College Charity. And we have a good network of local businesses that provide external work placements, for example local charity shops, Spar and Coop.
"Derwen is very, very, very good – I love it to bits! Working in Retail has helped me to be more independent to work with customers and improve my skills in ICT." Mary

"Derwen College is amazing, I met new friends and learnt new skills. Working on the till has helped my confidence in Retail and I love going to Spar on my Work Placement." Courtney
All these skills open up a host of work opportunities and can work really well as a main or linked pathway.
Keep up to date with the Retail and Enterprise Pathway on Twitter and Instagram.