Nurture is a bespoke learning programme for students with profound and multiple learning disabilities.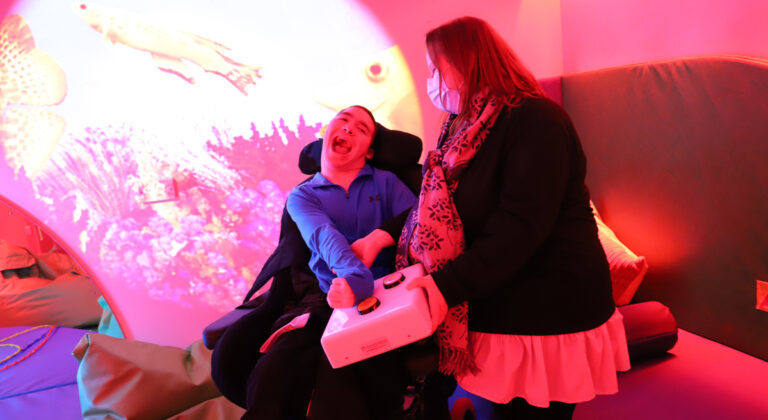 Available at our Gobowen campus, and we are delighted to announce that from September 2023, we will be offering Nurture as a residential or day placement.
Nurture is highly personalised for each student, with a curriculum based around independence, cognition and learning, social interaction and wellbeing, and communication.
It is a non-vocational programme aimed at supporting young people from school to adult life, maximising positive choice making to increase and enhance quality of life outcomes.
Therapies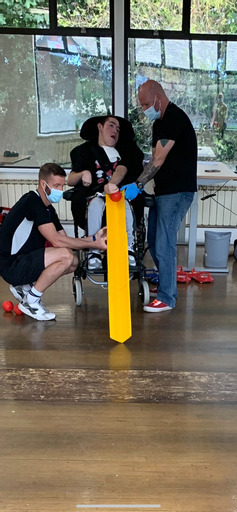 Students on our Nurture Programme are fully supported by a wider team of therapists. This support may be in a 1:1 session, or embedded into group learning activities.
Students also have access to the on-site hydrotherapy pool.
Sensory Room
Students have access to our on-site, state-of-the-art sensory room.
The sensory room offers a fully immersive experience, containing a range of equipment which the students can control and personalise, giving them maximum independence in their environment.
Benefits of using a sensory room:
Improves students' wellbeing and willingness to learn
Enhances students' sensory motor skills
Focuses on a learning experience in an immersive environment
Develops a students' social and emotional skills
Fosters social connections.
Care in Education
Students care needs are central to our approach in Nurture.
Personal care, eating and drinking, or medication, are things that we do with the students, supporting them to have control and independence in these areas of their lives.