As a Hospitality and Housekeeping student you will learn core skills in housekeeping, bakery, customer service and basic catering.
First of all you will take part in taught Hospitality and Housekeeping sessions. These sessions will enhance and develop your understanding of core skills.
On the Hospitality and Housekeeping pathway you will be learning in varied environments. Sessions are held in the Premier Inn Training Centre, Juniper Court, training kitchen as well as the bakery and Food Centre kitchen.
Where appropriate you can gain accreditation. From Agored Cymru Entry Level 1 to City & Guilds Food and Beverage Service at Level 1, qualifications include:
Exploring Catering, Entry Level 1 Award
Exploring Occupations, Entry Level 1 Award
Level 1 –Agored unit, Safe Hygienic and Secure Working Environments in Hospitality.
Hospitality: Entry 3 Introduction into the Hospitality Industry.
Entry Level 2/3 in Skills for Working Life.
Food Preparation and Cooking, Level 1 Certificate
Food and Beverage Service, Level 1 Certificate
RSPH Certificate in Food Hygiene Awareness, Level 1
Furthermore you will develop your communication, social, independence, reading, writing and numeracy skills within sessions. You will also have access to discrete maths and English sessions as appropriate to your needs.
Employability skills are embedded through all your sessions. Discrete sessions are available in subjects ranging from time-keeping and the importance of uniform through to careers options and CV writing.
Work placements
As your skills in hospitality and customer service develop you will be able to undertake internal work placements. These placements give you the opportunity to experience work in a familiar environment before you, consequently, move on to an external placements.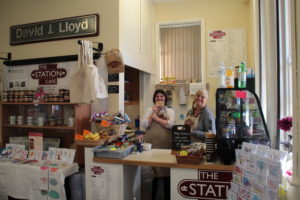 The Hospitality and Housekeeping pathway has strong links with local and national businesses. As a result external work placements are on offer where you will experience real working environments, often working different shifts. These placements will boost your confidence in work and social situations. We currently work with:
In hospitality and housekeeping you have the opportunity to take part in different functions and events. As a result of your hard work, you could also take part in local and national competitions! In recent years students have represented Derwen College at different competitions including Table Laying and Catering. Likewise, students have taken part in the Welsh International Culinary Championship and have won Gold and Silver awards at the Inclusive Skills Competitions.
Our staff are industry trained. Because of this, the skills you learn from them are at industry standards. Similarly staff and students regularly visit other restaurants and go to trade fairs to help ensure standards are kept up to date.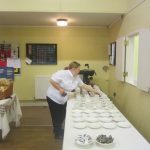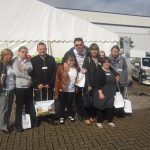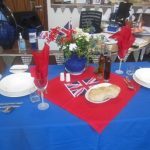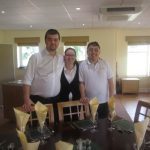 You can keep up to date with Hospitality and Housekeeping via 'Visit Derwen' on Twitter and Facebook.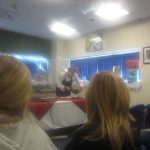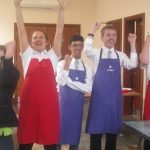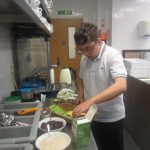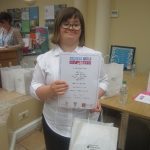 How to Apply
Contact the Admissions Team for further details:
Tel: 01691 661234 ext 401 or Email: admissions@derwen.ac.uk