As a student on the Hospitality and Food pathway you will learn core skills in housekeeping, bakery, customer service and basic catering.
Initially you will take part in taught Hospitality and Food sessions, before progressing to work placements.
On the Hospitality and Food pathway you will
learn
core skills in varied environments. Sessions are held in the
Premier Inn Training Centre
, the Orangery, and training kitchen as well as the bakery and Food Centre kitchen.
We invite you to find out more about
Hospitality and Food Pathway. Join us for our Summer Virtual Open Day event on Saturday 26th June.
The event for residential and day students wanting to attend our Gobowen site will take place 10-11am. Please register via GoToWebinar here.
If you have any questions about this or any other virtual events we are attending, or for more information about applying to Derwen College, please visit the Admissions page.
You can also contact the Admissions team on: 01691 779225
Where appropriate you can gain a relevant Hospitality and Food qualification.
From Agored Cymru Entry Level 1 to City & Guilds Food and Beverage Service at Level 1, qualifications include:
Exploring Catering, Entry Level 1 Award.
Exploring Occupations, Entry Level 1 Award.
Level 1 –Agored unit, Safe Hygienic and Secure Working Environments in Hospitality.
Hospitality: Entry 3 Introduction into the Hospitality Industry.
Entry Level 2/3 in Skills for Working Life.
Food Preparation and Cooking, Level 1 Certificate.
Food and Beverage Service, Level 1 Certificate.
RSPH Certificate in Food Hygiene Awareness, Level 1.
Furthermore your communication, social, independence, reading, writing and numeracy skills will develop within sessions. You will also have access to discrete maths and English sessions should you need them.
Throughout all your sessions you will learn employability skills. Discrete sessions are also available in subjects ranging from time-keeping and the importance of uniform through to careers options and CV writing via our award-winning CV Builder app.
Hospitality and Food work placements
As your hospitality and food skills develop you will begin internal work placements. These placements give you the opportunity to experience work in a familiar environment before you, consequently, move on to an external placement.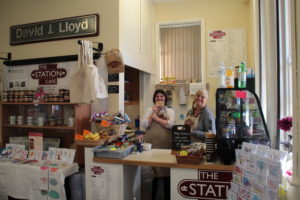 The Hospitality and Food pathway has strong links with local and national businesses. As a result external work placements are on offer where you will experience real working environments, often working different shifts. These placements will boost your confidence in work and social situations. We currently work with:
On the Hospitality and Food pathway you have the opportunity to take part in different functions and events. As a result of your hard work, you could also take part in local and national competitions! In recent years students have represented Derwen College at Table Laying and Catering competitions. Likewise, students have taken part in the Welsh International Culinary Championship and have won Gold and Silver awards at the Inclusive Skills Competitions.
Our staff are industry trained. Because of this, the skills you learn from them are at industry standards. Similarly staff and students regularly visit other restaurants and trade fairs to ensure standards are kept up to date.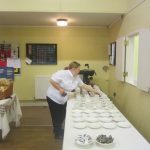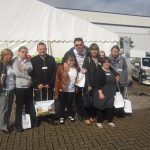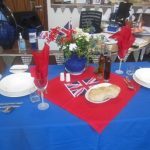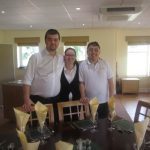 You can keep up to date with the Hospitality and Food pathway on Instagram, Twitter and Derwen College's Facebook.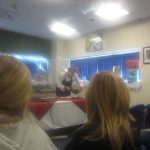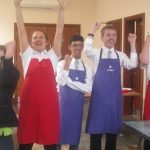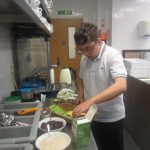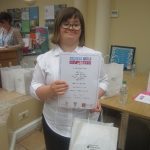 How to Apply
Further information can be provided by the Admissions Team on:
Tel: 01691 779225 or Email: admissions@derwen.ac.uk