From Shropshire to Tasmania and home again – the travels, tales and adventures of the extraordinary Dame Agnes Hunt.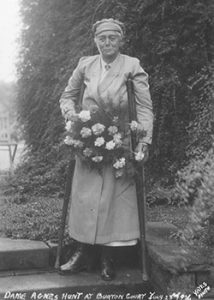 As part of the Heritage Open Days festival, join us for a chat about her remarkable life and the founding of Derwen College in 1927. Served up with lashings of homemade cake!
Dame Agnes Hunt was indeed an Extraordinary Woman. In celebration of her life and work, join us to find out more about Agnes and have the chance to view some of Derwen College's archives.
Early in her childhood Agnes developed a disability that left her in permanent pain. Despite this she travelled the world, including living in the bush in Tasmania, before returning to the UK to train as a nurse.
In 1900 she opened a convalescent home for 'crippled' children where she promoted the benefits of open-air treatments for disabled children. Agnes later went on to co-found the Orthopaedic Hospital in Gobowen, near Oswestry, treating older patients, soldiers and civilians injured in the First World War. Her pioneering work to rehabilitate injured and disabled patients established treatments still used today.
In 1927, at the age of 61, Dame Agnes founded the Derwen Training College, also in Gobowen, where physically disabled young people could learn a trade suitable to their disability and become partially or wholly self-supporting. Dame Agnes was an inspirational and truly amazing person who devoted her life to improving the lives of disabled men, women and children, never giving up on them or their cause.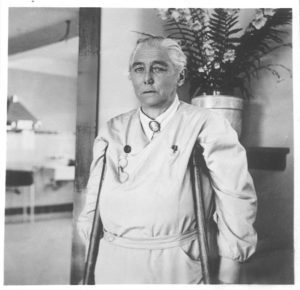 Agnes's legacy lives on 91 years later. Join us for a chat, refreshments and to look at the archives at 'The Derwen' – now The Orangery Restaurant at Derwen College.
Find out about other Heritage Open Days events in the Oswestry area
Pre-booking: Required
The Orangery Restaurant is open 10am to 4pm, but the talk must be pre-booked
Booking Contact: Helen Edwards
Call: 01691 661234 ext 354
Email: [email protected]
Go to: https://www.derwen.ac.uk/events
Write to: Derwen College, Whittington Road, Gobowen, Oswestry, SY11 3JA
Booking opens: 1 August 2018 09:00
Booking closes: 13 September 2018 12:00