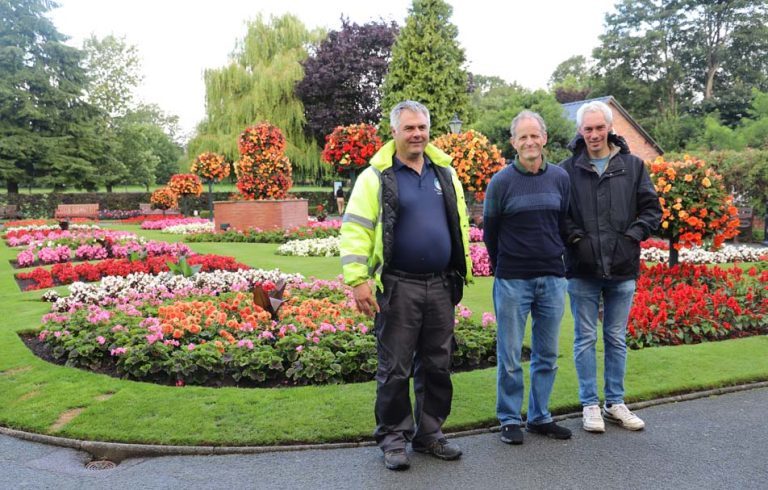 Derwen College's green-fingered horticulturists were among the team showcasing Oswestry's gorgeous floral displays to Britain in Bloom judges last week.
Paul Moss, the nursery production manager at Derwen College's garden centre, with horticulture helpers and Derwen clients, Anton Berry and Thomas Donaldson, met Britain in Bloom judges when they visited Cae Glas Park, in Oswestry, last week.
The Derwen team joined Oswestry in Bloom chair Natalie Bainbridge, Oswestry Mayor Cllr Olly Rose, Cae Glas park keeper Sue Cameron, Oswestry BID's (Business Improvement District) Adele Nightingale, and Louise Humphreys from Oswestry Council when they met with RHS Britain in Bloom judges Rae Beckwith and Roger Burnett in the splendid town park on Wednesday.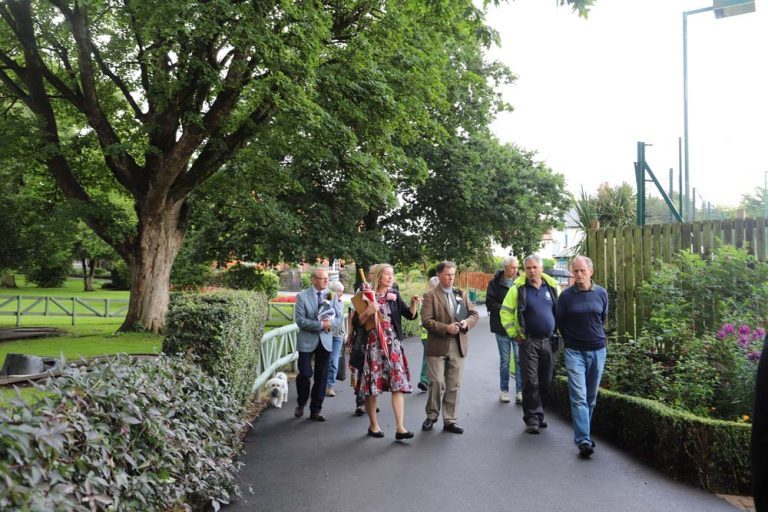 Meeting the judges
Paul Moss, who has been instrumental in sourcing, designing and planting the park's bedding, borders and planters, spoke to judges as part of their tour of the town. Paul has worked at the park with Derwen College students – who visit the gardens every Monday – as well as with some of Derwen's long-term clients, such as Anton and Thomas.
Despite a week of wind and rain, the sun shone for the judges, and the plants had survived the elements well.
This year's planting was about more than simply stunning displays of bedding plants. As well as colourful bedding plants, such as begonias and salvia, around town and in the central bed at the park, Paul sourced a variety of pollinator-friendly perennials. These more sustainable options were planted around the edges of the park to encourage bees and butterflies.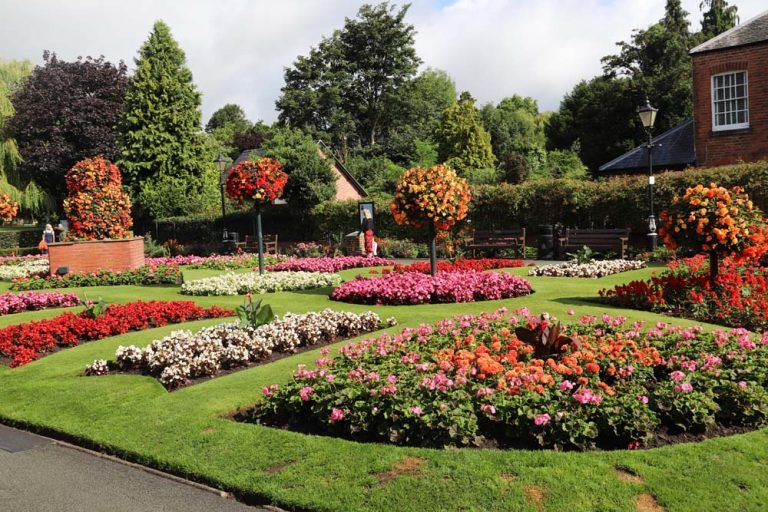 Britain in Bloom finalists
Oswestry is one of ten towns across the UK who are finalists in the competition's Large Town category. Britain in Bloom is the UK's biggest community gardening campaign and it involves around 3,500 community groups and hundreds of thousands of local volunteers who work year-round to keep our neighbourhoods and streets green, clean and thriving.
As part of the process, judges also spoke to pupils from Woodside Primary School, who showed off sunflowers that they'd planted for a competition in the park, before being introduced to the hard-working team of Oswestry in Bloom volunteers.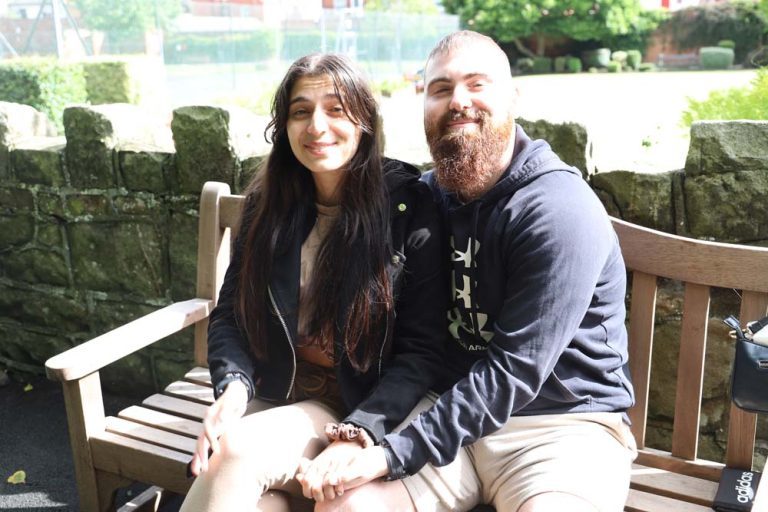 The two judges were even treated to a surprise marriage proposal when a visitor to Oswestry popped the question to his girlfriend on a visit to the park.
The day of judging included visits to many areas around Oswestry where the community has come together to make Oswestry bloom.
Derwen College was proud to part of this process. We look forward to hearing the winners announced later in the year.
---