As a Performing Arts student, you will learn and develop your core performance skills.
The performing arts pathway offers you a unique opportunity to showcase your talent for performing and aspire to an associated career. This provision will benefit your learning and creativity, while still recognising the benefits of transferable work skills.
You will strengthen your creative interests, imagination, problem solving, open mindedness, confidence and communication skills. The skills you learn will support you in all aspects of life: building stronger relationships on and off the stage, consequently increasing self-confidence and preparing you to manage social situations.
We invite you to find out more about
Performing Arts Pathway. Join us for our Summer Virtual Open Day event on Saturday 26th June.
The event for residential and day students wanting to attend our Gobowen site will take place 10-11am. Please register via GoToWebinar here.
If you have any questions about this or any other virtual events we are attending, or for more information about applying to Derwen College, please visit the Admissions page.
You can also contact the Admissions team on: 01691 779225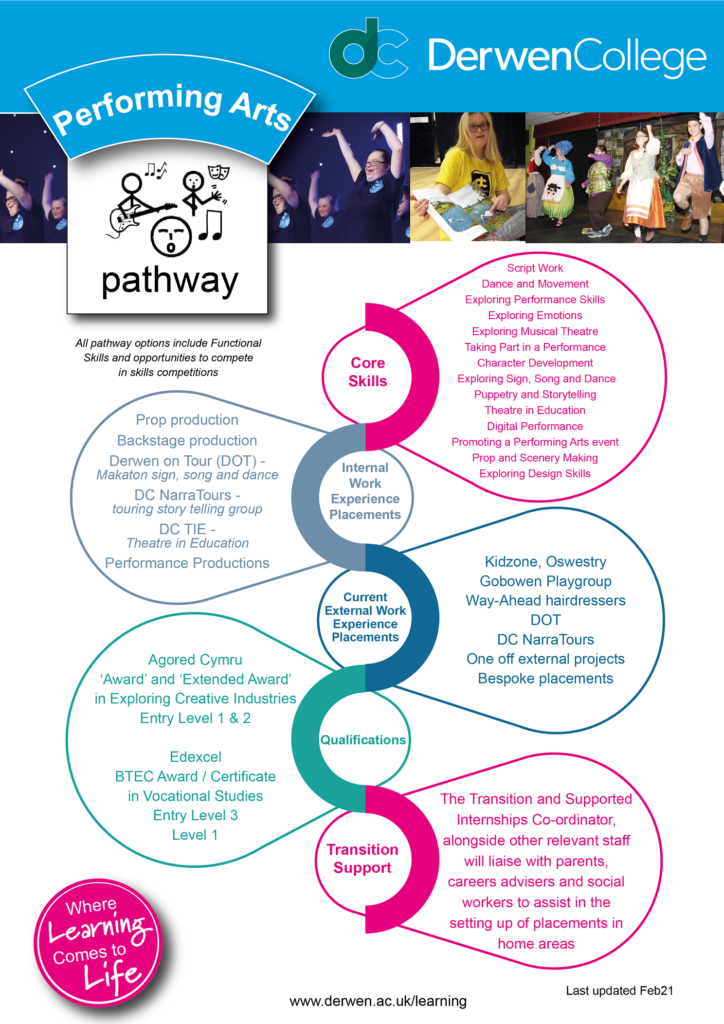 Qualifications

Agored Cymru qualifications are available at Entry 1 and 2 in Exploring Creative Industries. At Entry 3 and Level 1 you have the opportunity to undertake a BTEC Vocational Studies with a Performing Arts focus.
Core Performance Skills
No performer can perform without practising and developing essential skills. Performing Arts students have the opportunity to work on a range of projects at Derwen College. This includes videos, dance and movement exploration, script work and theatre in education, Makaton sign song and dance, and much more!
Backstage
From costumes to make-up, scenery to props, and promoting a performing arts event you will have the opportunity to explore some of the design skills used in the field of performing arts.
It's Show Time!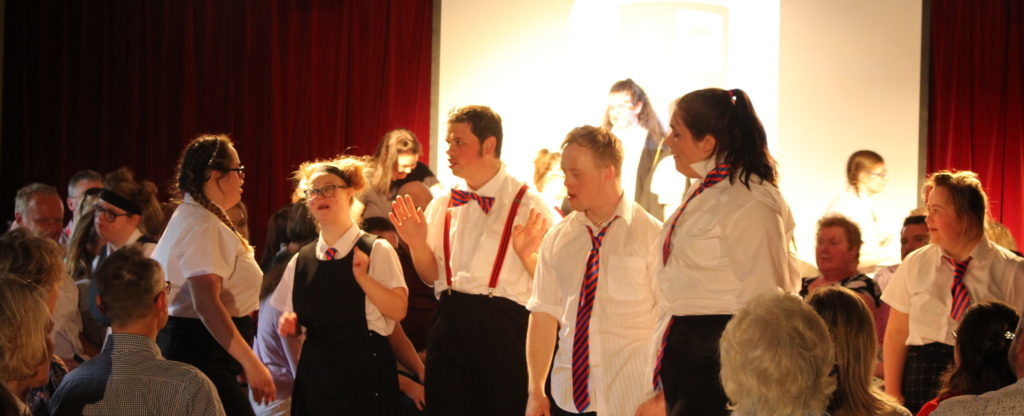 Each year students and guests enjoy watching shows put on by Performing Arts students. The Summer Show takes place on the day of the fete. Similarly, during the week before the Christmas holidays, the Christmas show entertains school children, parents, students and staff. Gain the experience of taking part in a performance as a performer, designer or in a technical role.
Internal work placements within Performing Arts are varied. Placements include Derwen On Tour, Performance Production, likewise the recently developed DC TIE (Theatre in Education) placement. DC TIE develops educational performance work to others, allowing opportunities to empower and investigate challenging situations. Further internal work placements also include Backstage Production and Prop Production.
External work placements can be found at Kidzone, Gobowen Playgroup, workshops and external performances. Work placements that are bespoke to your future plans can be arranged. We have been known to work with performers who are in the industry.
Derwen on Tour (DOT)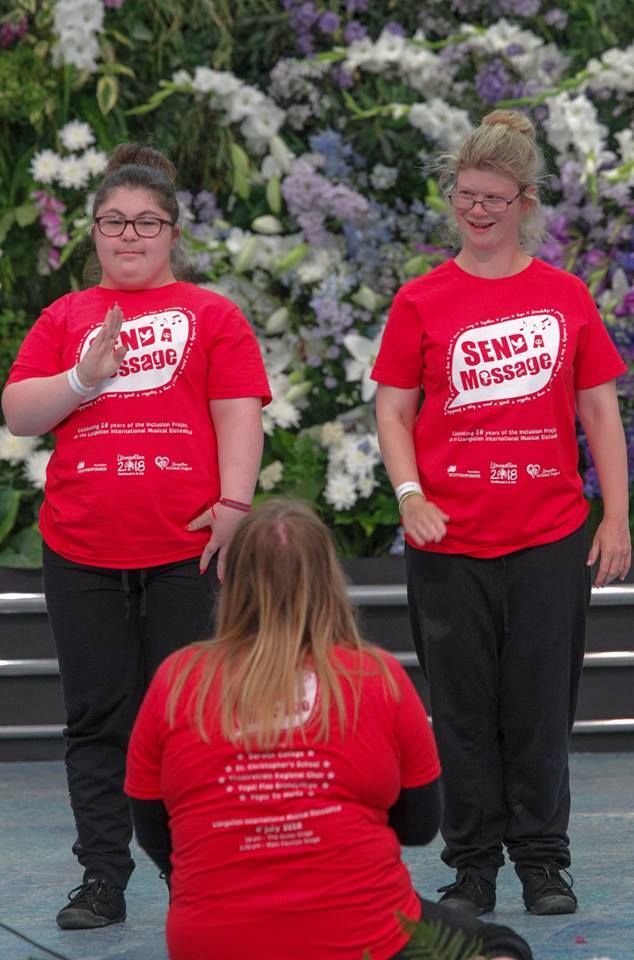 You might have the opportunity to hit the road with Derwen on Tour (DOT). DOT offers an exciting Makaton sign, song and dance performance and workshop. The group delivers workshop activities where students can explore Makaton through dance and movement. Previous tours include…
The Skills Show, NATSPEC 30th anniversary, Oswestry and Welshpool Light switch-on, awards evenings, celebratory lunches and a number of specialist and non-specialist schools and colleges.
If you would like DOT to visit you and perform their sign, song and dance routine, please contact Jessie Vaughan on 01691 661234 ext 358. You can also email your interest to jessie.vaughan@derwen.ac.uk
See DOT performing locally throughout the year:
Things are a bit different this year with the lockdown restrictions in place. As soon as we are able to we will update this page with our latest performance dates.
NarraTours
Keep up to date with Performing Arts on Social Media:

@cpa-derwen
Tweets by dc_performing

Follow us on Instagram! @performingarts_dc
How to Apply
Further information can be provided by the Admissions Team on:
Tel: 01691 779225 or Email: admissions@derwen.ac.uk