The Station Café, located in Gobowen.
September 2020: Please note – The Station Cafe remains closed until further notice. The students continue to learn on-site at Derwen and we look forward to updating you when we have a re-opening date. In the meantime thank you all for your support and custom.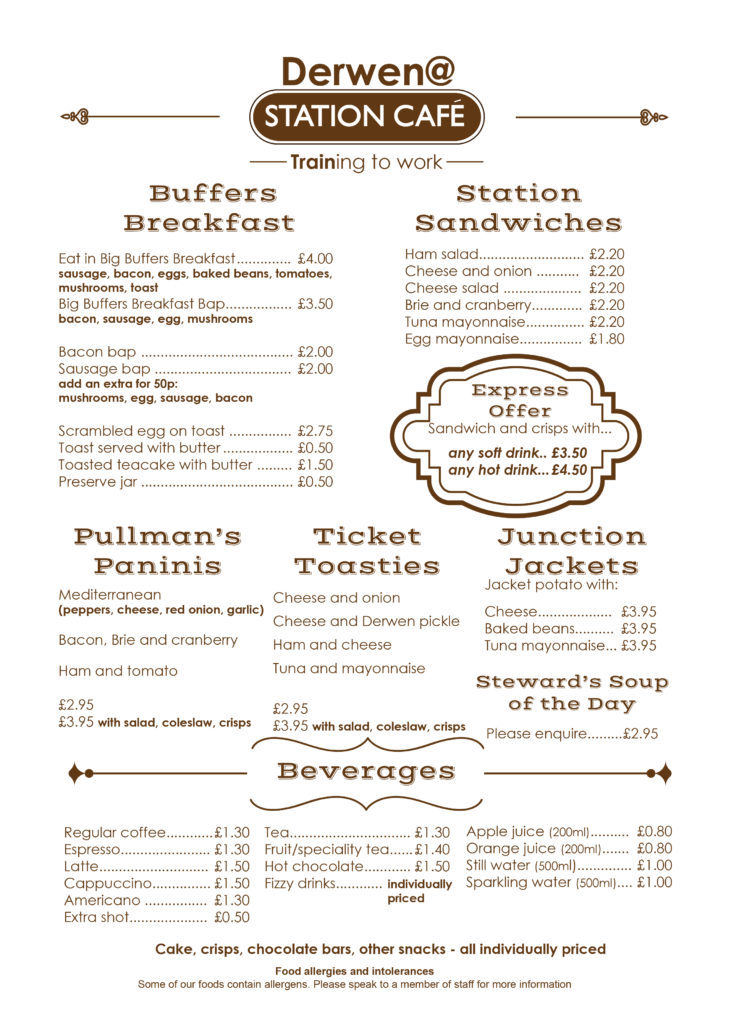 Derwen College and Severn Dee Travel work in partnership at Gobowen train station. The partnership allows thousands of rail travellers passing through Gobowen every year with refreshments, whilst at the same time providing training to our students.
Trains run regularly from Gobowen station. Routes to Wrexham, Chester, Shrewsbury, and, in addition, to the Welsh coast, Liverpool, Manchester and Birmingham.
The café provides work placement opportunities for students at Derwen College. It is a popular location to pick up hot or cold food which can be eaten in or taken away. See the café's updated menu on the right hand side of this page.
During your visit, experience our award winning 'Loo with a View'. Students from Derwen College painted the artwork in the award winning loo.
Teresa Richards was awarded the High Sheriff of Shropshire's award in 2018 for her tireless work and commitment to the café and students.
The Station Cafe is located at the centre of Gobowen.
Gobowen is just under a mile from Derwen College and three miles from Oswestry.