Outstanding Supported Internships and work experience placements at Derwen College.
Supported Internships enable employers to access trained, enthusiastic employees, at no cost to themselves.
We break down barriers for employers to employ people with learning disabilities and difficulties.  We support the employee whilst the employer develops a diverse and positive workforce.
What does a Derwen Supported Internship look like?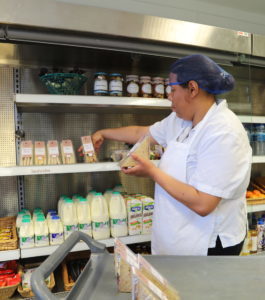 A Supported Internship is a partnership between Derwen College and an employer. It supports people aged 18 to 25 with a learning disability or difficulty into paid employment.
The Supported Internship is a hands-on training programme of twelve months based in the workplace.
Derwen College fully supports both the student and employer. Experienced and outstanding Derwen College staff ensure a positive experience for all.
Students will receive Functional Skills learning delivered by Derwen College staff.
Derwen Supported Internship Criteria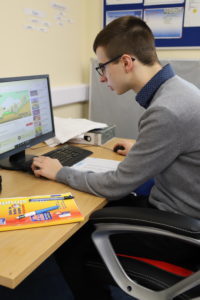 All candidates to have an Education and Health Care Plan.
Aged 18 to 25 years.
Be able to travel independently or have the support to do so.
Functional skills levels – working towards entry level three upwards.
Vocational skills levels – working towards entry level three upwards.
Able to work within a team or independently (proposed 1:6 ratio).
A willingness to work towards timescales and performance indicators.
Each application will be assessed by the Admissions Team and Supported Internships co-ordinator before progression to interview.
Programmes based on a 37 week (Study Programme) to include agreed hours with the employer.
A willingness to fully engage in a minimum three days work placement, rising to four days where possible, and an additional one day of study including functional skills.
Parents and Carers to share the aspirations of the candidate for employment and to provide support.
Next steps
For an informal chat about our outstanding Derwen Supported Internships please contact:
Abi Baker, Work Experience & Supported Internship Coordinator
01691 661234 Ext 272
Email: abi.baker@derwen.ac.uk