Keeley
Keeley, a Horticulture student at Derwen's Walford campus, is autistic, with moderate learning difficulties and obsessive-compulsive disorder (OCD), which creates anxiety around interacting with peers and completing daily tasks.
The team and Keeley worked hard to build trust and develop strategies. As her confidence grew, her determination to support others led to a position as a Student Union rep, where she represented the College at Natspec Parliament.
Keeley now has a placement at social enterprise, Agri-Cation, which involves horticulture, craft projects and supporting of educational groups. She attends with her job coach Gemma.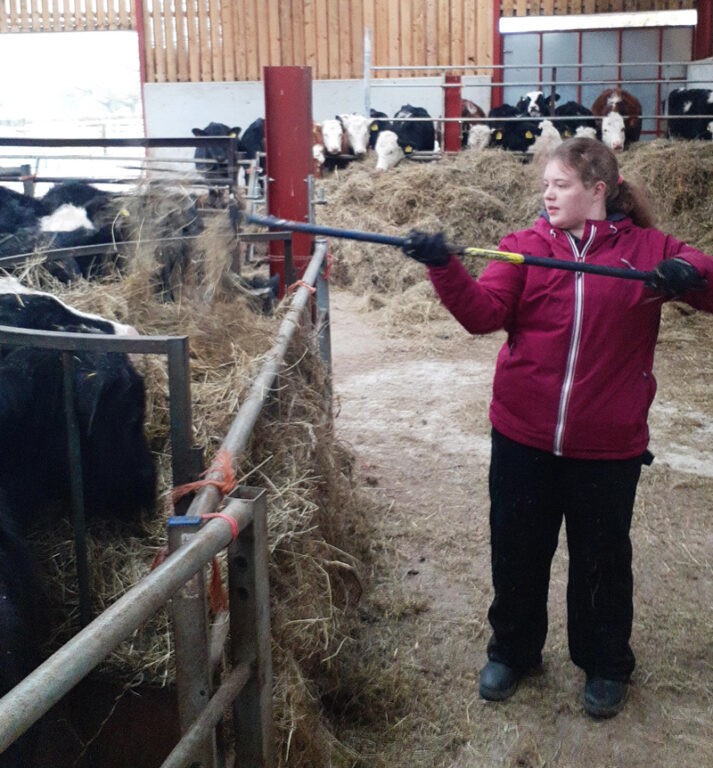 Keeley is also learning independent living skills such as using a washing machine, cleaning up, and has enjoyed learning to cook. Eventually, she would like to combine her love of plants, and her creativity, to work as florist.
Keeley was recently delighted to pass her driving test.
"It gives me independence to come to College, work placements, or go to the gym on my own. I love my car and my freedom!"
Walford campus Coordinator Liam says: "Keeley has grown from strength to strength. She was voted Student of the Year 2020–21, and we're all incredibly proud to see her progress continue into her Supported Internship. Keeley has a bright future ahead of her."