Beryl and Sidney Randle were the first married couple from Derwen College and moved into the Agnes Hunt Village in 1955.
Their son 
David Randle, who now lives in Worcester, was one of the first children born at the bungalows.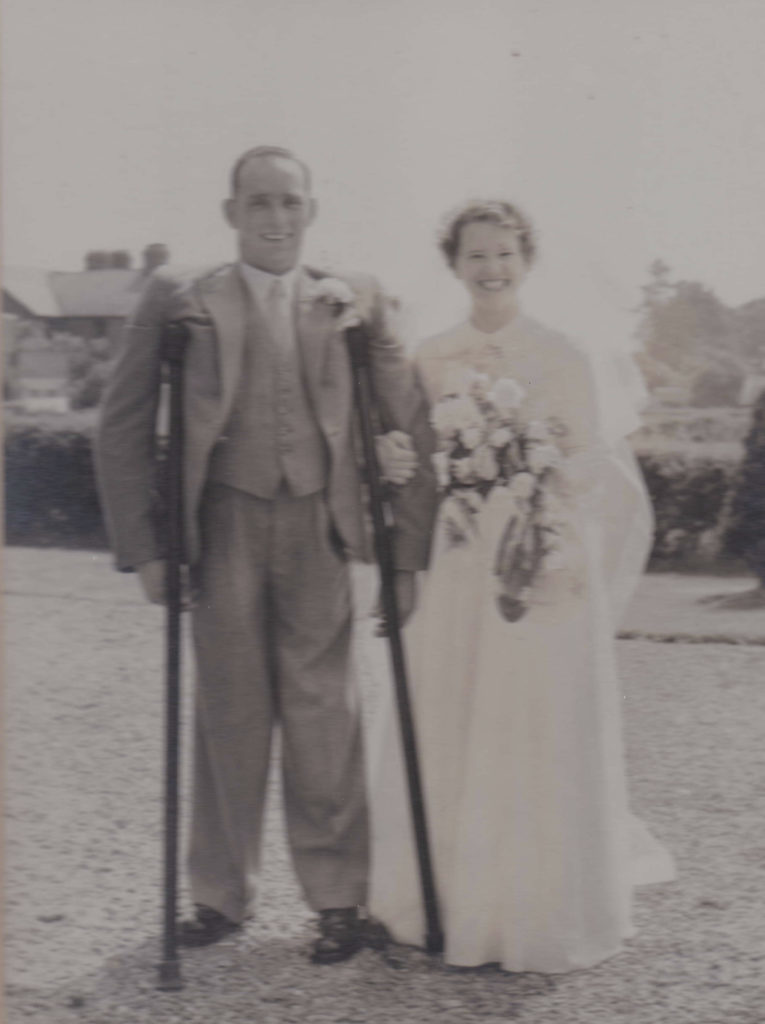 Retired policeman David, who still has family in Whittington, says that his Mum and Dad, Beryl and Sidney Randle moved into Bungalow Number 23 after marrying in July 1955.
They were the first married couple from the Derwen to move into the bungalows and met The Duchess of Kent when she visited Number 23 during the official opening in September 1955.
David recalls happy memories of their time at the Agnes Hunt Village.
"I have so many fond memories. There were half a dozen children who all used to play together in the middle of the cul-de-sac. We'd also spend a lot of time playing at the Derwen.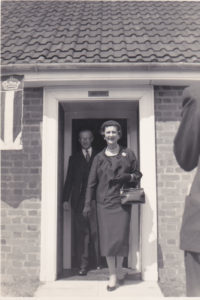 I loved sport and remember getting regularly thrashed at table tennis by a young man in a wheelchair. We'd also play snooker and football – disabled people and able-bodied together; It was a lovely environment of inclusivity."
David's Mum Beryl had cerebral palsy and his father Sidney broke his back when he fell out of a tree as a child. Both went to Derwen – Beryl learning housekeeping, and Sidney working in the boot shop.
They met and fell in love at Derwen, married and moved into the brand new purpose-built bungalows. David was born in 1957.
He says his Mum was fiercely independent, giving him little idea of the 'disabilities' she faced.
"I wasn't really aware of her cerebral palsy until I went on a residential school trip," he remembers. "Calling her on the phone, I realised I couldn't understand a word she was saying. I was so used to her speech being accompanied by expression and signs that it hadn't occurred to me that her speech was difficult to understand."
---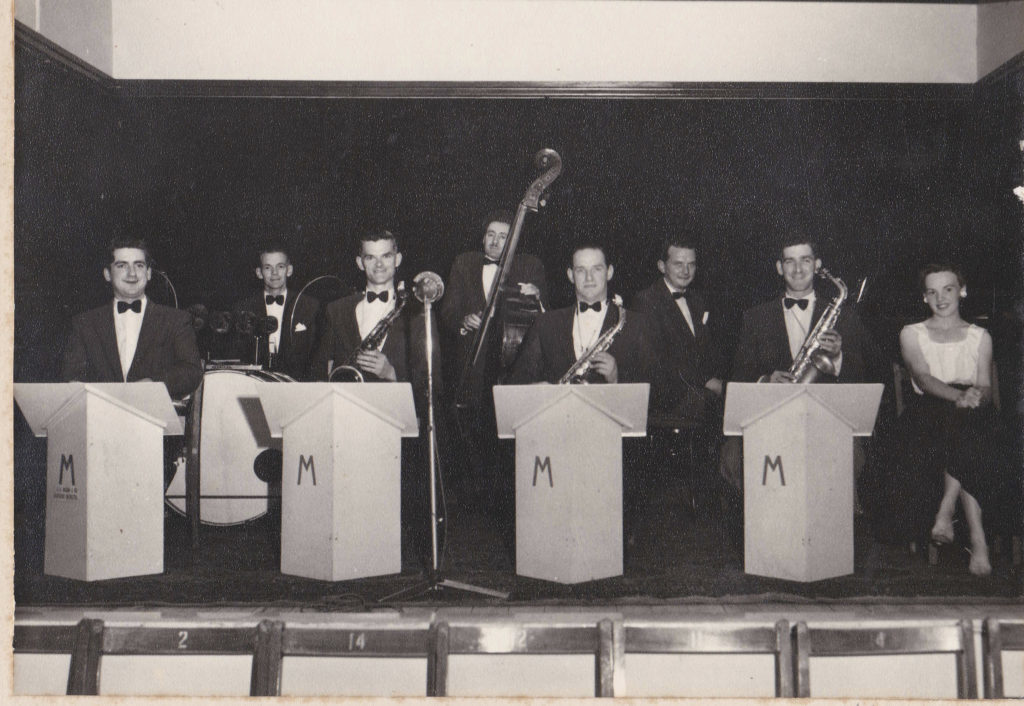 The Randle musical memories
The family grew up as part of Derwen, with the College and the local village of Gobowen shaping their lives.
"Many of the young men at the Derwen played musical instruments. Dad and others joined a band formed by a local green grocer and others from Oswestry (photo)," remembers David.
"They travelled to gigs often in the rear of the grocer's van. Later in the 1970s, on Saturday nights, Dad could be seen on the stage of Gobowen Workingmen's Social Club, with his saxophone. He was part of a three-piece band that would provide music for dancing and accompanying the acts/performers.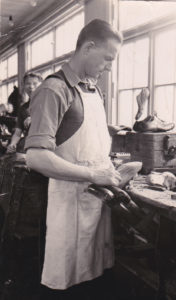 "I was never musically minded, however after his death his saxophones passed to my daughter Catherine who played to a high standard as part of her A level music."
Following David's dad's death in 1984, mum Beryl continued to live in Bungalow no 23 until her death in 2011. She was 83 when she died and had lived there for over 56 years.