Derwen College welcomed the first students to its new satellite provision in Telford in September 2020.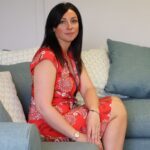 The launch of the Telford site comes in response to a need for more options for young people with special educational needs and disabilities (SEND) in the local authority. Students working at the site will receive expert vocational training and independence skills learning.
Derwen College has converted the former business premises at Stafford Park into a new satellite site. From here, a team of expert staff will offer day students with SEND the specialist learning and work placement provision that they would expect from a college with an outstanding reputation.
Find out more about attending Derwen College at our satellite sites by joining us for our next Virtual Open Day on Saturday 26th June at 11.30, you can register for this event now. In the meantime please do watch our March open day video:
You can also find out more about Derwen College, by visiting our Frequently Asked Questions page.
Derwen @ Telford Course Information
As a learner at our Telford site you will work within small groups in a friendly, productive environment. Once you gain confidence and your skills progress, you will have the opportunity to work within the local community.
You will have the opportunity to undertake a range of practical, business support, sales and marketing, and hospitality activities to include:
Printing
Copying
Office administration
Design
Preparing refreshments
Additionally, the Pathway will help you improve your English, maths, ICT, personal and social skills. Where appropriate you can gain accreditation.
Enrichment activities include:
Art & Crafts
Independent living skills e.g. Food prep and house keeping duties
Sport elements
Social activities
Community access (Out and About)
You will be supported to develop your confidence and independence.
Entry Requirements
The Derwen@Telford Pathway is for young adults aged between 16 and 25 with learning difficulties, disabilities and challenging needs, who live in or around Telford and Shropshire.
Contact us if you are interested in Business Support related training, and are working at Entry Level or Level 1.
Contact Us

Follow area satellite manager Peter Leddington @PeterL_Derwen on Twitter here.Or you can email Peter Leddington, Area Satellite Manager on peter.leddington@derwen.ac.uk