Derwen College's on-site charity shop: The Vintage Advantage offers shoppers pre-loved bargains.
The charity shop also provides work experience to our students who have special educational needs and disabilities (SEND).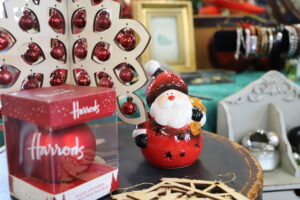 The Vintage Advantage, our charity shop on-site in Gobowen, sells a range of quality second-hand clothing, accessories, homeware and books.
Students on the College's Retail and Enterprise pathway support staff in sorting, pricing and displaying goods, and learn new sales and marketing skills.
The Vintage Advantage opened its door in April 2021 and featured on ITV's Central News programme..
The shop opened thanks to support from the Steve Morgan Foundation, and additional funds were donated by The Community Foundation for Staffordshire.
Head of Curriculum Zoe Wood said the college decided to do something after the pandemic had prevented students getting any off-site work placements since March 2020:
Being able to practise their vocational learning in a relevant, real-life work setting can be life-changing for our young people.

"Our students work experience channels have been closed due to the Covid-19 lockdowns. So we thought outside the box and created our own shop."
After receiving £24,000 from the Steve Morgan Foundation the college converted a spare classroom into a shop.
Zoe Wood added: "The opening of The Vintage Advantage means that our retail and enterprise students can finally practise their customer service skills in a real shop setting.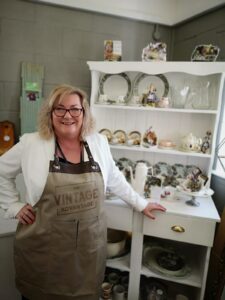 Shop manager Sharon Jones said:
"We've been overwhelmed by visitors' support for The Vintage Advantage. Customers are particularly enjoying browsing and buying our stylish selection of clothing and accessories, homeware and books. We've received compliments on how well-displayed, bright and spacious the shop is. Many shoppers seem to be turning their visit into a trip out by also visiting our Garden Centre and Gift Shop, and enjoying a takeaway from the Walled Garden Cafe."
Vote for Derwen!

The
Steve Morgan Foundation
20th Anniversary Awards take place next year.
Derwen College has been shortlisted for an award in the Best Entrepreneurial Charity or Social Enterprise (Above £250,000) category
.
Winners will receive a prize worth £12,000.
Should Derwen College win, we would like to put the award towards creating a new drop-off centre for our popular new charity shop –
The Vintage Advantage
. We are so very grateful to receive many wonderful donations for the charity shop, but are quickly running out of room for sorting. Winning this prize would make it so much easier for students working in the shop to learn new work-related skills more efficiently and effectively.
Voting takes place throughout December. Please share far and wide with your friends and family, as there is only one vote per registered user.
Thank you, and wish us luck!

Opening times
Open every day: 9am to 4pm Monday to Saturday, and 10am to 4pm Sunday.
Location
Diversion in place 25 October to 5 December
From 25 October to 5 December 2021 the entrance to the Garden Centre car park on Twmpath Lane will be closed due to essential on-going maintenance work by Severn Trent Water.
Please follow the diversion signs which will take you through Gobowen. You can enter the site via our (Orangery) entrance on Whittington Road.
Please use the map below to find us. The entrance is located on Twmpath Lane in Gobowen, near Oswestry.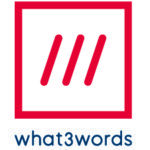 If you use the what3words app, the entrance to the Garden Centre Car park is located at: ///splinters.sampled.endings
Derwen College is located in Gobowen, near Oswestry, and is a vocational college for young adults aged 16-24. Students attend college to learn work skills and independent living skills in an environment that is bespoke to their needs.
The Vintage Advantage is part of a unique on-site retail area. Derwen College's retail outlets are open to the public, where students learn, train and gain work skills.