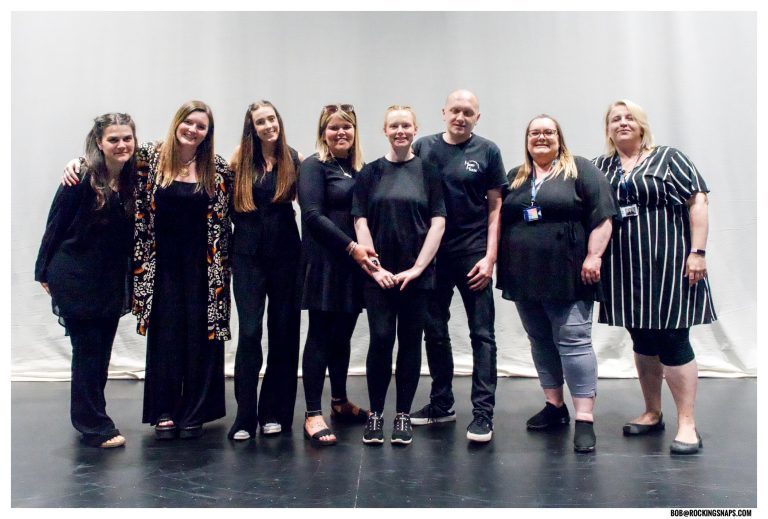 We are delighted to have won a national award for an innovative partnership forged with local film company, Rocking Horse Media; a company who share our ambition for people with special educational needs and disabilities.
Derwen has won the Natspec award for Innovative Partnership Working. The award was for the mutually beneficial partnership we have forged with Rocking Horse Media. Oswestry-based Rocking Horse are filming a pilot television comedy/drama with an inclusive theme at the College. They are also providing meaningful work experience and information to students and supported interns.
With a shared vision for promoting inclusivity in the workplace and on screen and stage, students have gained unique experiences from this partnership. Well-known actors have worked directly with students. Famous faces who have acted at the College include former Blue Peter presenter Peter Purves, Doctor Who and Skins actress Annette Badland and Doc Martin's Ian McNeice.
Rocking Horse have also helped deliver workshops on continuity, acting and directing as part of our Careers Week.
Rocking Horse founder Gareth Thomas is an Industry Champion for Performing Arts. He has also judged talent shows, provided students with professional acting headshots, and videoed and photographed events such as the annual Christmas and Summer Shows.
Derwen College Supported intern Anna Redding has a regular work placement with Rocking Horse as a runner. Director/scriptwriter Gareth has supported Anna to write and produce her own short film. The film is based on her personal experience of short-term memory loss.
Anna says: "I really enjoy my internship with Rocking Horse Media. I got to be a clapper at one point which was really exciting because I've never got to use the clapper before.  I have also acted as a background actor."
She's also learnt transferable work skills. She says: "I've learnt that you have to be professional even if you are stressed. You have to be patient with different people."
Innovation awards
Natspec, which represents specialist colleges across England and Wales, announced the winners of the Innovation Awards during a virtual ceremony. Trophies will be presented at Natspec's National Conference on 13 June.
Gareth Thomas said: "Being autistic myself, Rocking Horse Media has always championed itself on being a neurodiverse supporting organisation, working with people from all kinds of diverse backgrounds.
"Getting to produce our care home drama series TV project which champions the SEND community, right here at a renowned specialist College, with students with SEND involved on our set, both on and off camera, was the perfect marriage between both organisations. We will continue to support Derwen College in any other aspect that we can out of recognition for that."
Derwen Performing Arts lead Jessie Vaughan explains our partnership with Rocking Horse Media.
"Rocking Horse Media have had a massive impact on the Performing Arts pathway over the past year or so. With their consistent support and ideas they have provided our learners with a range of experiences which include question and answer sessions, headshot workshops, careers talks, filming and editing our departmental shows to name just a few.
"Rocking Horse Media have not only provided our current cohort of learners with memorable opportunities, they have also offered work experience opportunities to recent and older graduates."
CONGRATULATIONS to everyone involved in this innovative, and award-winning partnership!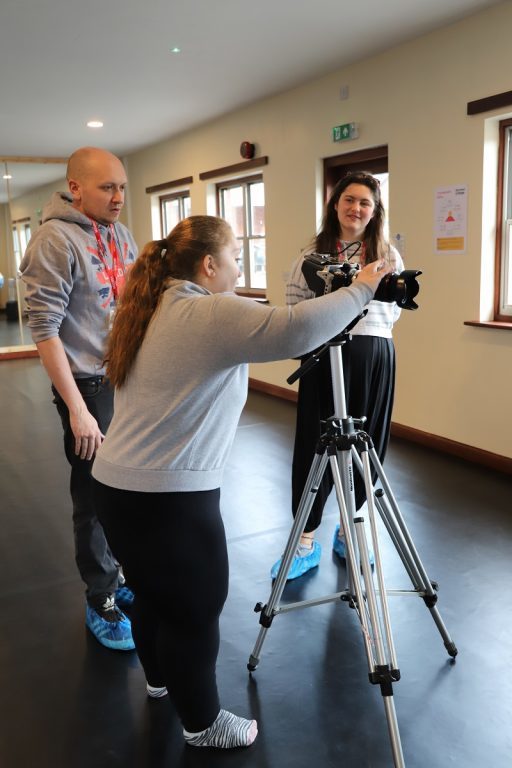 ---