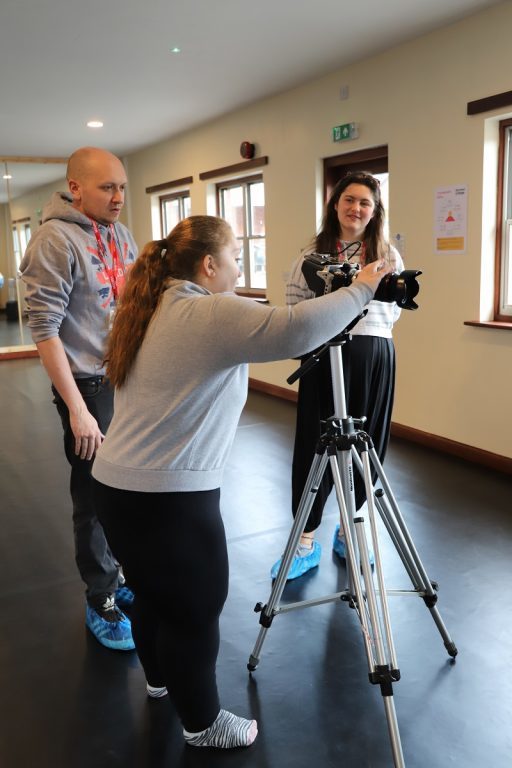 We can wholeheartedly say that this week's National Careers Week was our most successful and action-packed yet.
Despite the disruption from snow towards the end of the week, all of our pathways went above and beyond to create inspiring events, workshops and talks to help students to think about their future careers.
The College's Industry champions from all four pathways shared knowledge and answered questions about their work. These included a visit from hotel manager Sarah Crowther from Premier Inn, who has supported many of our Hospitality and Food students to gain the skills necessary to go on to gain employment at the hotel. Llanfyllin Spar owner and manager Mark Prust also joined us over Teams with two students who have work placements at the store.
Talks from our graduates
Former students Sam Innes, Mary Tait, William Chapple and Amy Jude joined us on Teams to talk about their careers after Derwen. It was wonderful to hear that Sam is enjoying work at the prestigious Waldorf Hotel, Mary is on a supported internship, which has included work at Waitrose, Amy has landed an acting role (and been named AoC Adult Student of the Year). William is a Food and Beverage Assistant at Brudenell Hotel in Aldeburgh.
Four of our supported interns explained how they were further honing their work skills to prepare for employment after College. Retail interns Molly Fairbanks and Joe Osborne talked about their external work placements at Co-op and Severn Trent Water. Performing Arts intern Anna Redding explained about her work as a runner with Rocking Horse Media and at dance school Identity School of Dance. Maisy Cadwallader's busy timetable includes work placements at Cambrian Coffee and Cakes, Ashwood Care and Hummingbird Café.
We were also lucky to enjoy Performing Arts workshops from Rocking Horse Media, a Horticulture activity with former student and current volunteer Matthew Beni, and a wonderful video interview with actor Annette Badland.
There was something for everyone, and we hope we've helped and inspired students to continue working towards their career aspirations!
---