Our Principal, Meryl Green, visited Buckingham Palace this week.
She was there to attend a royal reception celebrating businesses which achieved Queen's Awards for Enterprise.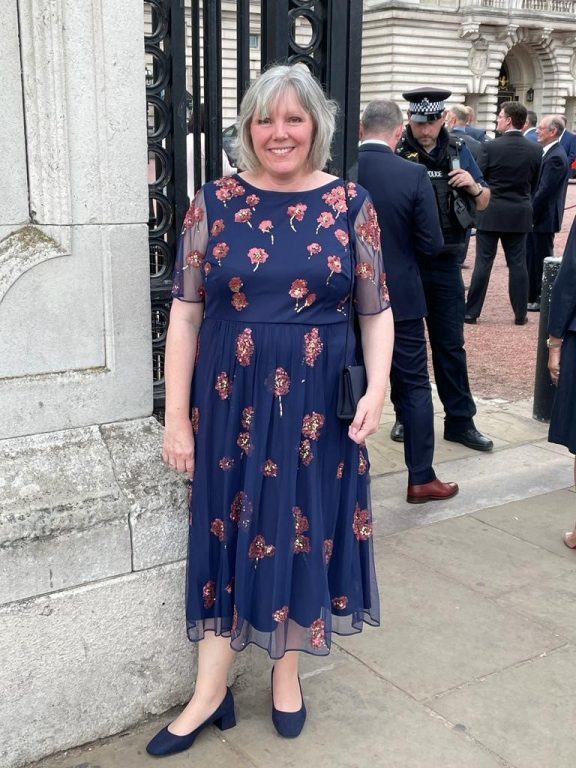 Derwen has been honoured with the Queen's Award for Enterprise. This is a top business award endorsed by Her Majesty the Queen. We are one of eight UK businesses awarded in the 'Promoting Opportunity' category.
Meryl was invited to the Palace on behalf of College. The Queen's Award reception was also attended by Prince Charles, HRH the Prince of Wales, Princess Anne, the Duke and Duchess of Gloucester and Princess Alexandra.
The Queen's Award recognises the education and vocational training we provide for young people from across the UK. We are very proud of the businesses at our on-site 'Marketplace'. Students learn work skills in our garden centre and shop, café, restaurant, charity shop and training hotel.
We also work hard to forge partnerships with national and local business ensuring  external work placements for students. We look forward to receiving the actual award, which will be presented by the Queen's representative Shropshire Lord Lieutenant Anna Turner in September.
Exceptional year for awards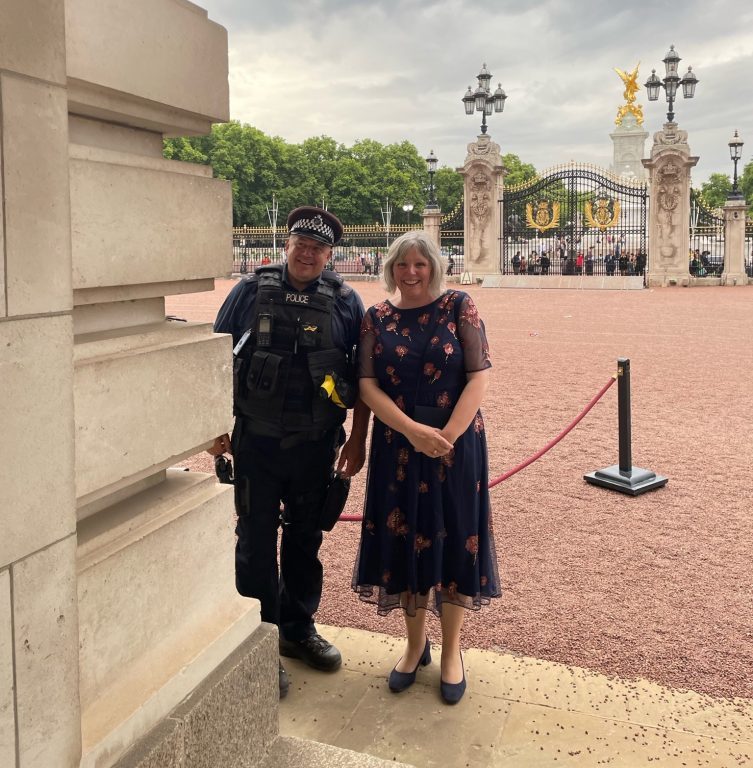 We feel privileged to have won many awards this year.
Since 2021, the College has won the NASEN (National Association for Special Educational Needs) Award for 'Best aged 16-25 provision in the UK'. We've also won a Natspec Award 2022 for 'Pathways into Employment' and an Aico Community Award for 'College Initiative of the Year' for opening the fabulous Vintage Advantage charity shop.
Meryl Green said:
"We are having an exceptional year for awards; for our educational and care provision, and for our business 'Marketplace'. To receive this very special award, endorsed by the Queen, during her Platinum Jubilee year really is the icing on the cake.
I felt very privileged to represent the College at such a prestigious royal event. We are proud to receive this distinguished award and would like to thank all our staff, students, families, and the community who support our College, our Charity and our Marketplace."
---