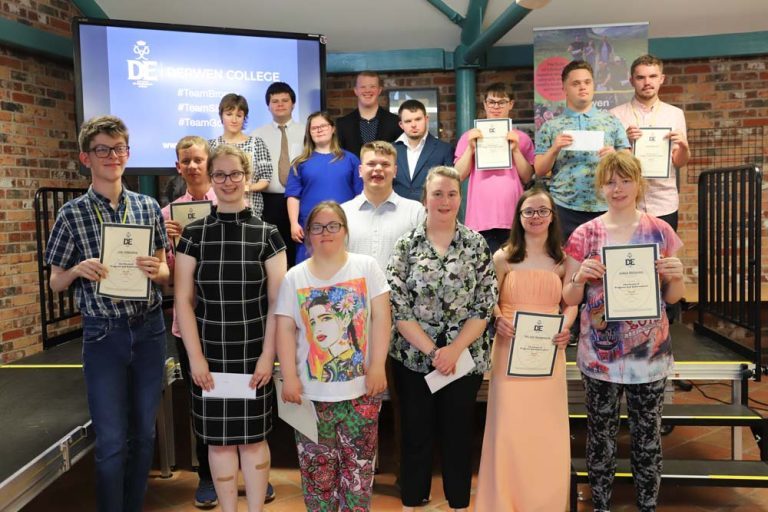 Even the torrential rain and thunder couldn't dampen spirits for our Duke of Edinburgh's awards celebration on Saturday. It was a day to mark the inspirational achievements of students completing an impressive 72 Bronze, Silver and Gold Duke of Edinburgh's Awards at a dedicated ceremony.
Students were joined by families, staff, sponsors and local dignitaries to mark completion of the arduous national youth achievement awards.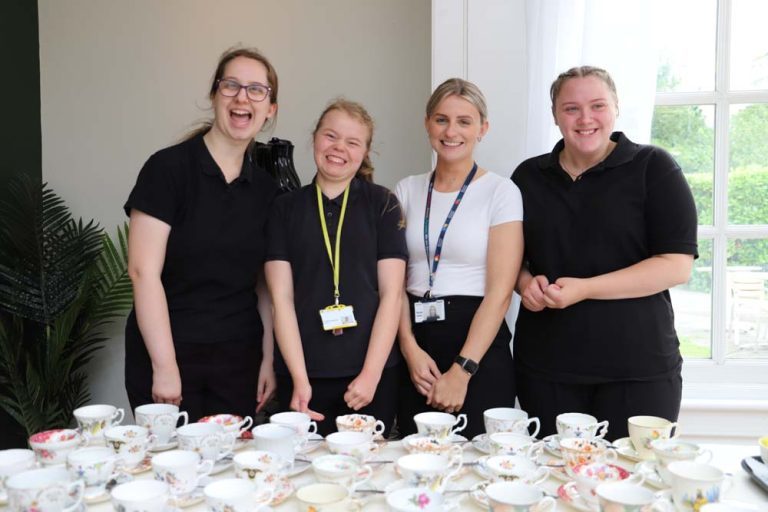 Shropshire's Vice Lord-Lieutenant, Jenny Wynn, and Oswestry Deputy Mayor, Councillor Mike Isherwood, also attended the Duke of Edinburgh's Awards celebration, along with representatives from supporting organisations, including Roger Pemberton, Provincial Grand Master of Shropshire Freemasons Provincial. Shropshire MP, Helen Morgan, was unable to attend, but wrote a letter to each of the award winners to congratulate them on their achievements – these were handed out with certificates during the ceremony.
The audience was treated to performances by our wonderful Performing Arts Derwen on Tour (DOT) song, sign and dance group. Their performance of Queen's Don't Stop Me Now, was the perfect theme for the day. Hospitality and Food students served visiting VIPs with a buffet lunch and drinks.
Student certificates were handed out by the Vice Lord-Lieutenant Jenny Wynn, Roger Pemberton and Mike Isherwood.
The Duke of Edinburgh's Awards offer participants the chance to develop skills for life, fulfil their potential and have a brighter future. Each section of the award gives the students an opportunity to be independent, to grow in confidence and to be challenged as an individual – something we actively promote at Derwen College.
Buckingham Palace visit
To date, we've been offering the awards for nine years. We have celebrated 146 Bronze awards, 116 Silver awards and 48 Gold awards. This year, a phenomenal 23 students and graduates attended a reception at Buckingham Palace to receive their Gold awards.
For 2022/23, for the first time, students with profound and multiple learning disabilities (PMLD) were given the opportunity to complete their Bronze Duke of Edinburgh's Award. Students with limited mobility and communication were enabled to spend time in a tent and complete skills, volunteering and physical aspects of the award. They rounded-off the experience with an expedition on the Llangollen Canal, near Ellesmere, on the Shropshire Lady canal boat, provided by The Lyneal Trust – experts in offering accessible canal holidays to people with disabilities.
The College is proud to offer Duke of Edinburgh's Awards to all students who want to take part in the awards. The DofE team are incredibly proud of each and every student who showed the strength of character and commitment to take on these demanding challenges.
The annual Kirstin Royle Trust Award, which recognises a student who has shown endeavour and personal achievement, went to student Harry Rowson. Horticulture student Harry has mobility issues which mean he needs a wheelchair for most activities. However, nothing was holding him back when it came to the three-day canoeing expedition which was part of his Silver award.
Thank you to Shropshire Freemasons
Students accepted a charity donation from the Shropshire Freemasons from Gold Duke of Edinburgh's Awards students Ciara McKenna and Anna Redding, who are also proud members of Derwen on Tour,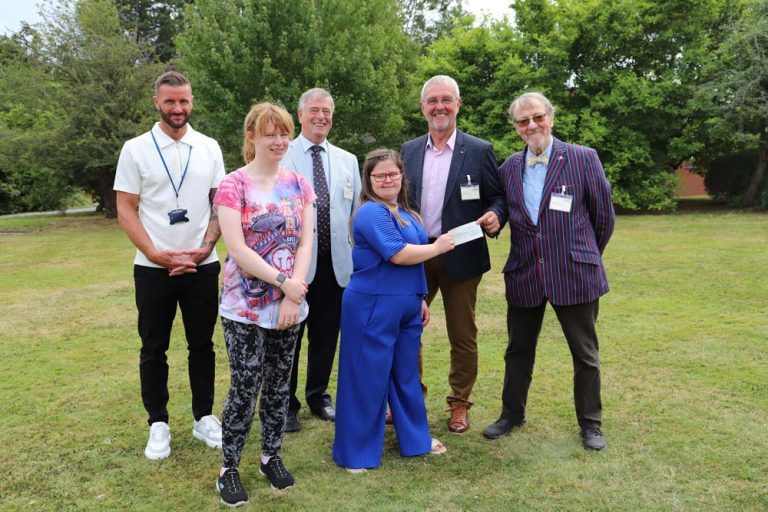 A cheque for £1,800 was presented by generous supporters Peter Robinson from the Shropshire Masonic Charitable Association; Rick Gerrard, from St Oswalds Lodge; and David Towers, St Oswalds Lodge. This will ensure continued support for students wishing to take on the most challenging Gold award.
Duke of Edinburgh's Awards Central England Operations Officer James Minor, sent a special video message to students and attendees.
He said: "You have shown others how we can all overcome challenges. You should be very proud of yourselves. During expeditions you may have wanted to give up, but despite this you pushed on and supported each other. There was positivity and strength of character demonstrated at every stage. Congratulations to you all. This is your day. Keep reaching for those stars!"
---