For National Careers Week, we held a college-wide Careers Week Competition, where pathways were invited to create a notice board detailing their links to the world of work.
We had some super entries demonstrating how we are supporting students into employment after College.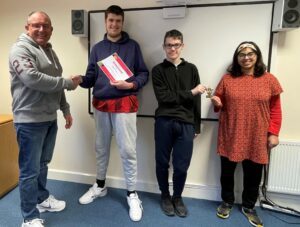 The eventual winners were our Ludlow campus, with Performing Arts in second place, and Horticulture achieving a Highly Commended. Thanks to staff and students who took part. The competition was judged by our governors who were impressed with all the entries. Here's just some of the feedback for our winning entries:
1st Place – Ludlow
The concept was captured extremely well. Great links to development that focused around 'hopes and dreams'. This display was extremely inventive and displayed an impressive amount of handmade aspects. It was clear this display was student generated, we appreciated both the vision and attention to detail. The quote that stood out from the presentation was 'sailing towards our future lives'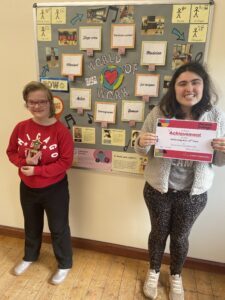 2nd Place – Performing Arts
Clear concept displayed with the focus of traveling around the world of work. Interactive lifting flaps were inviting. Clear skill identification was evident alongside great links to life after college. The inclusion of 'top tips' was creative and again inviting those to explore more.
Highly Commended – Horticulture
Inviting design that linked to the area. Good range of possible sectors to explore post college as well as living aspects.
---