Derwen College, near Oswestry, has opened a new on-site charity shop.
The shop offers pre-loved bargains to shoppers, and work experience to students with special educational needs and disabilities (SEND).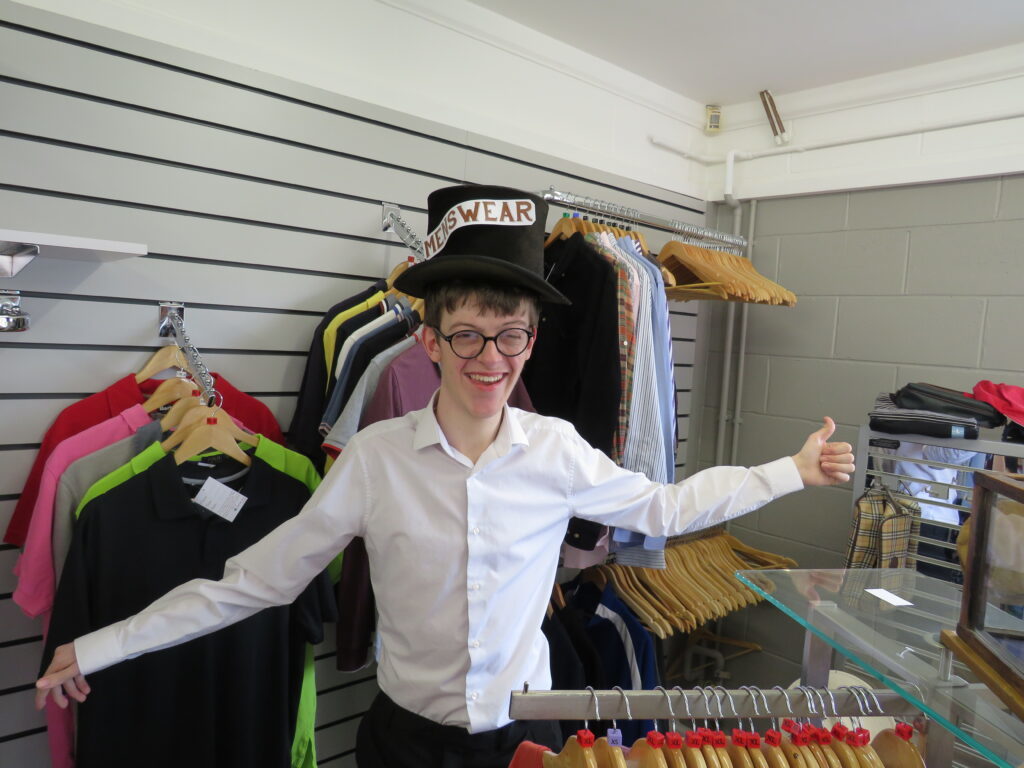 Charity shop The Vintage Advantage at Derwen College, in Gobowen, has opened its doors to the public selling a range of quality second-hand clothing, accessories, homeware and books. 
Students on the specialist college's Retail and Enterprise pathway have supported staff in sorting, pricing and displaying goods. They are now able to practise their sales and marketing skills with customers. 
The shop was opened thanks to support from Steve Morgan Foundation. 
Work placements
Head of curriculum Zoe Wood said the college decided to do something after the pandemic had prevented students getting any off-site work placements since March 2020. She said:
"Being able to practise their vocational learning in a relevant, real-life work setting can be life-changing for our young people.
"Unfortunately Covid-19 and the lockdowns meant the normal channels were closed to them so we thought outside the box and decided to create our own shop."
After receiving £24,000 from the Steve Morgan Foundation the college converted a spare classroom into a shop and staff and students prepared stock and started filling up the shelves.
The Vintage Advantage has now opened its doors to the public and has already been winning rave reviews. Zoe Wood added:
"The opening of The Vintage Advantage means that our retail and enterprise students can finally practise their customer service skills in a real shop setting.
"Over the past months, students have been busy sorting and displaying items to sell in the shop and marketing the shop on social media, but nothing compares to the excitement of meeting, greeting and serving real-life customers today."
'Rave reviews'
Shop manager Sharon Jones said:
"We've been overwhelmed by the support from visitors to the new Vintage Advantage charity shop. Customers are particularly enjoying browsing and buying our stylish selection of clothing and accessories, homeware and books, and many have commented on how well-displayed, bright and spacious the shop is.
"Many shoppers seem to be making their visit into a trip out, visiting our Garden Centre and Gift Shop, discovering hidden treasures in the charity shop, then enjoying a takeaway or alfresco lunch or snack at the Walled Garden Cafe."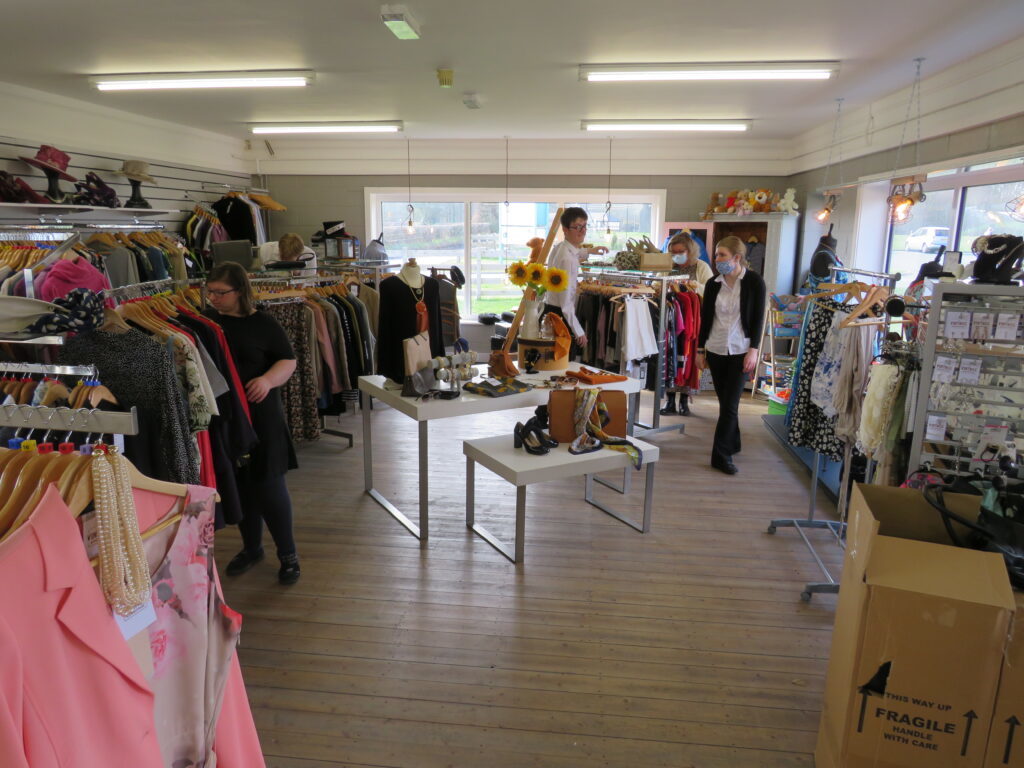 Derwen College is a vocational college for young adults aged 16-24. Students attend college to learn work skills and independent living skills in an environment that is bespoke to their needs.
Unique to Derwen College is an on-site retail area, open to the public, where students learn, train and gain work skills.
The college enjoys 27 partnerships with local and national businesses and organisations who provide external work placements for our students.
These placements are vital to students gaining industry standard work skills and experience and have led directly to students gaining paid employment after leaving college.
---