Amy has been named in the Adult Student of the Year category. Finalists and winners will be announced next month.
Amy, aged 23, from Herefordshire, was nominated for many different reasons, all of which make her an inspirational ambassador for Derwen College.
Here is a snippet from the nomination, which highlights just a few of the many reasons that we nominated this amazing young woman: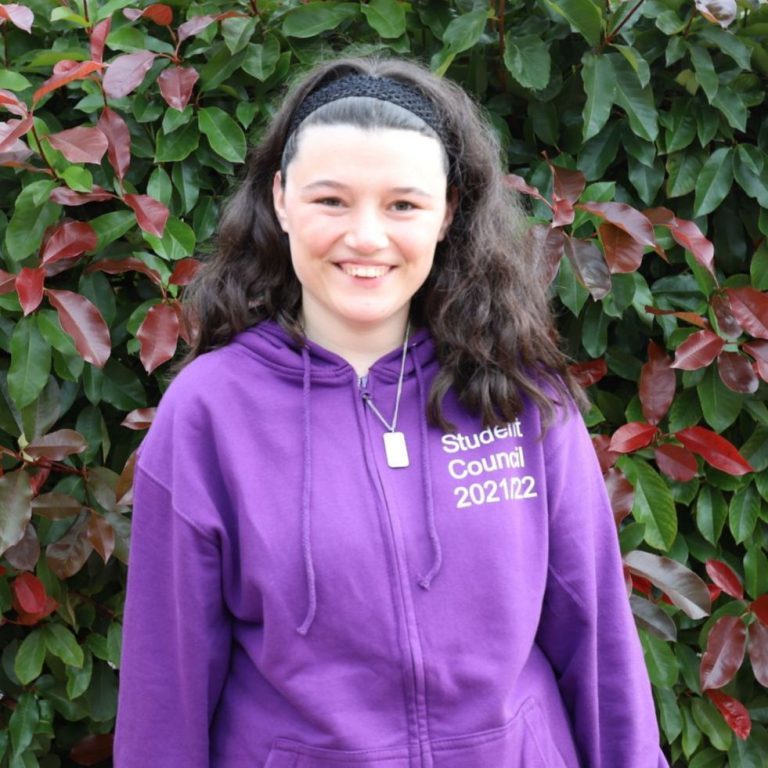 Amy Jude is bright, bold and always ready to stand up for what she believes in, as well as for the rights of fellow students. Amy is an ambassador for College, for people with learning difficulties and disabilities, for women and for all minorities.
She is honest and never afraid to strive for what she believes in, never letting her own health issues become barriers to achieving her goals.
Amy (often known as AJ), is an inspirational young woman with Multiple Pituitary Hormone Deficiency, Autism and visual impairment, as well as other medical conditions, and is a force to be reckoned with.
Student Union President
During her three years at Derwen, she has been a powerful member of the College's Student Union Board. It was a daunting task to stand up and put herself forward as a new, unknown fresher, but she did it. Her growing confidence and leadership skills saw her rewarded at the ballot box to represent fellow performing arts students, as well as earning a place as Student Union president for two years running.
In the past year, AJ has been a voice for her peers, raising issues with the senior leadership team and governors, and represented College at Natspec parliament – a national gathering of student representatives from specialist colleges. She was also an ambassador for College at Natspec Conference – the largest national event for further education SEND (special educational needs and disabilities) specialists. AJ delivered the opening speech on the final day, speaking eloquently and with passion about what further education had meant for her.
Recently, she spoke to a journalist from FE Week magazine, and so impressing commissioning editor Jess Staufenberg that she was invited to take part of an FE Week podcast about inclusivity.
These achievements are on top of AJ's studies and work experience as a Performing Arts student. She is a talented actress, who has tackled lead roles in Christmas and Summer Shows, taken part in community performances and competitions, and inspired dancers of all ages while working at a local dance school.
Amy has embraced every opportunity, never allowing disability become a barrier to her ambitions.
Performing Arts lead, Jessie Vaughan says:
"Throughout her time as a Performing Arts student at Derwen College, Amy stood up for what she believed in. Amy took on several leading roles in college productions, always giving her own spin on things – whether an inspirational quote to suit her character development, or contributions in the development of in-house scripts. You can always rely on Amy."
"Amy has always been honest and open about her diagnosis, and has not let anything get in her way. She is a problem solver, an excellent communicator, has immense courage and a deep empathy and understanding of others' needs.
"Amy has been given the chance to thrive, there has been no limitation. Giving up is not in Amy's vocabulary; she is driven and committed and that has been evident in her performance work throughout the three years she has been with us. Amy is an excellent advocate of Performing Arts, Derwen College and, of course, to people with disabilities."
Amy is bold, and never afraid to express herself. She is encouraging to students and staff and is always there to lift others and look on the brighter side of life. Fingers crossed for a win for AJ. However, what ever happens, she will always be a winner in our eyes!
---