Our Student Union Board representatives visited the Houses of Parliament in London. The trip was to find out for themselves more about the UK's democratic process.
Student representatives took an overnight trip to the capital. They went to discover more about the House of Commons, House of Lords and Westminster Hall.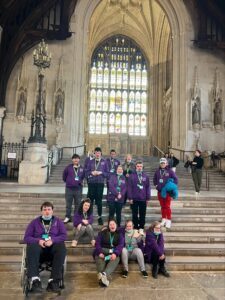 Students also enjoyed a performance of the musical Mamma Mia! at London's Novello Theatre. This was followed by a meal at Frankie & Benny's restaurant, before spending the night in a youth hostel.
At Derwen, students are supported to develop discussion, negotiation, decision making and problem-solving skills. One representative and at least one deputy representative from each department, house and satellite site sit on the Student Union Board. Members of the board are democratically elected by students every October.
At the weekly Student Union Board meeting, students described how they thoroughly enjoyed the trip. They had clearly learnt a lot about how parliament works.
Dan (Freshers Rep) said: "It was awesome! It was an amazing experience to see Westminster, and hear some of the history. Henry VIII played tennis in the Great Hall!"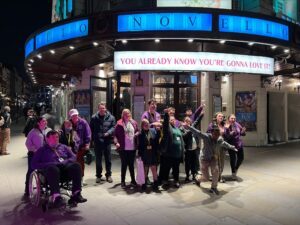 Aaron (BAME representative) said: "We saw the speaker. Everyone has to take their hats off for the speaker. This is because in the old times, the speaker worked for the king.
Amy (Student Union President) added: "Mamma Mia! was really funny. It was an hilarious show, with very good acting."
Independence & Personal Health Manager Helen Owen said: "We were really proud of how students had their bags packed and ready to go for 6am.
"It was great to hear how much they had all learnt about how parliament works. Also, to see students from different pathways and different campuses, supporting each other. There were definitely some new friendships forged.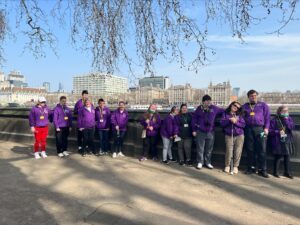 "We were very proud of that all of our students were such brilliant ambassadors for the College."
---