Learner Voice encourages Derwen College students to develop discussion, negotiation, decision making and problem solving skills.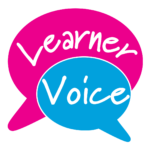 A Representative and at least one Deputy Representative from each Pathway Area sits on the Student Union Board. Members of the board are democratically elected by students every October.
Student Union Board Representatives have a clear vision of Learner Voice. Consequently they recognise how their voice can affect change within the organisation in order to improve the student experience.
In July 2018 Derwen College won the NUS Democracy Award. The award recognised the Student Union Board for their commitment to democratic principles. The college was praised for its work in implementing democracy workshops. During the workshops learners discussed having a voice and its impact on democratic processes, particularly regarding the Student Union Board elections.
Student Union Board Representatives meet with the Senior Leadership Team and Governors every term. During these meetings the Representatives voice and carry forward peers' ideas. The Student Union Board is also involved with community projects, raising the profile of Derwen College and Learner Voice.
Derwen College Student Union is affiliated to the National Union of Students which awards a presence at a National level. As a result of this affiliation our students are able to drive forward change for people with Learning Difficulties and Disabilities.
All Derwen College students are eligible to apply for an NUS Extra card for some great discounts when shopping both in stores and online.