The idea of a therapy dog was one that had been discussed many times over a number of years.
Paul Bradshaw, Head of Safeguarding, and his colleagues recognised the benefits of a therapy dog in an educational setting to improve the health and well-being for both students and staff.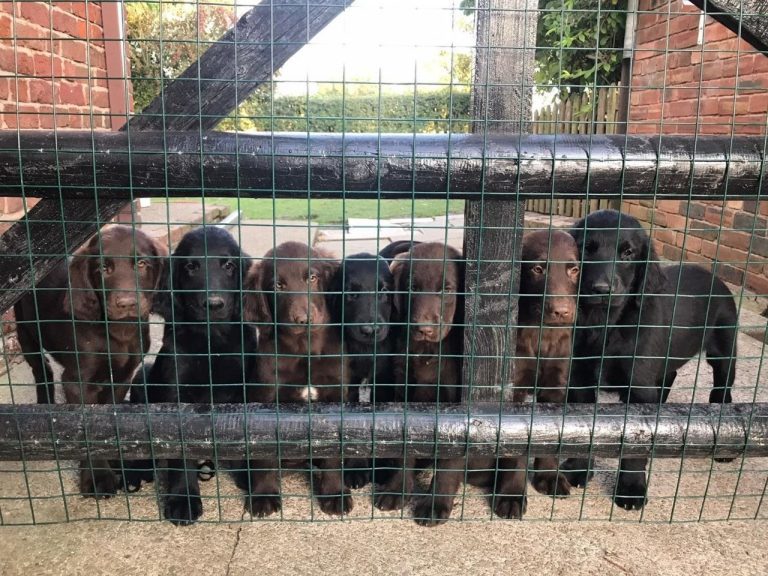 For most people, simply being near a dog is proven to have an immediate calming effect. Petting dogs is known to reduce stress, anxiety and depression.
Therapy dogs are trained to react and respond positively to people and their surroundings, while being guided and directed by their handler. To help our students relax, we encourage them to walk Teddy, Derwen College's therapy dog, around campus, or to take time to sit and pet him.
Teddy is a flat coated retriever who joined the Derwen College family back in 2019 when he was just 18 months old. He lives with his handler, Paul Bradshaw. Paul had initially registered with various schemes and was on the waiting list for a trainee guide dog who hadn't quite made the full guide dog grade. After a year or so of waiting Paul began to look at other options. After careful consideration and lots of conversations with other colleges and schools who had trained their own dogs, he decided this could be a the best option.
The College were lucky to have the support of a local dog expert who had recently retired from his career training guide dogs. He offered the College lots of support around picking the right dog and setting ground rules – or a training structure ‑ to follow throughout the first year. This embedded Teddy's role in the 'pack' and ensured a positive response to a range of commands. The trainer visited the College regularly to help find solutions for any problems that arose.
A crucial part of Teddy's training was to learn to socialise with our students.

It is immensely rewarding to see just how calm and friendly he is in all situations, providing comfort and support to our students. One of our students Skye, says 'He always helps you when you're feeling upset'.
There are many advantages to having Teddy at Derwen College. Paul says the benefits 'are too numerous to list' but includes motivating and calming students, and helping improve attendance. For students who are anxious or do not want to go to work, Teddy will walk there with them. This improves both student attendance and motivation for learning.
Teddy has shown a remarkable talent for helping students work through issues they may have. Some of our students will chat to Teddy and confide in him. This can help them process their thoughts and many will find solutions to problems or issues this way without need for further intervention.
As Adele Hinton, Student Services Coordinator, says, "you can tell him everything and he just doesn't have an opinion".
Paul has observed how Teddy has a calming effect on everyone around the College, students and staff included.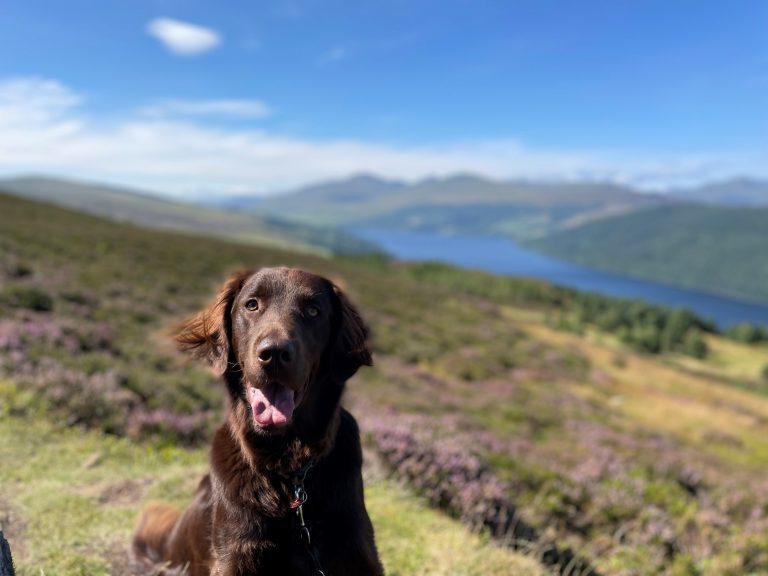 He says 'it's hard to be cross or grumpy for very long with Teddy around as he usually makes people smile'. Skye says 'He puts smiles on our faces'
Another key role for Teddy is regular visits to the Nurture Centre and the attending students with PMLD (profound and multiple learning disabilities). The staff work with the students to develop their anticipation skills and Teddy supports this with his regular visits. The students are able to interact with Teddy in a safe way reinforcing anticipation and memory of a positive experience.
Some of the PMLD students have also been able to further their functional hand development by walking Teddy on the lead and staff have recorded improvements as a result of this practice. Beverley Simmonds, Nurture Programme Lead says 'some students recognise Teddy's non-verbal communication and can work on their empathy skills with him in a completely different way to how they interact with us!' It has been clear to see the positive impact Teddy has had around the College and the students. Since he arrived, he has helped many students in many ways, and has truly earned the title of 'Therapy Dog'.
Skye, one of our students, says 'Teddy is the best dog we could ever wish for!'.
We agree!
---