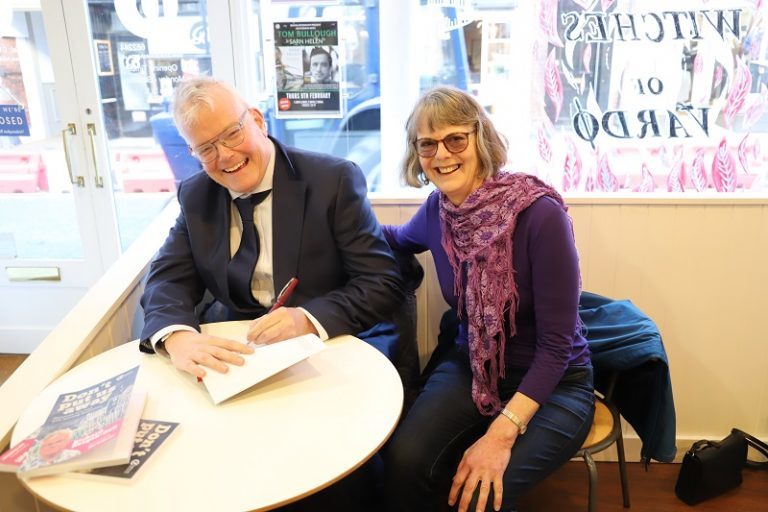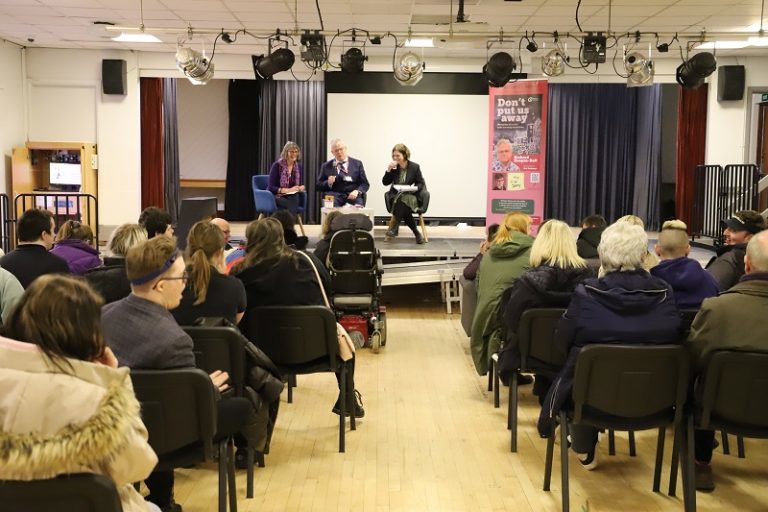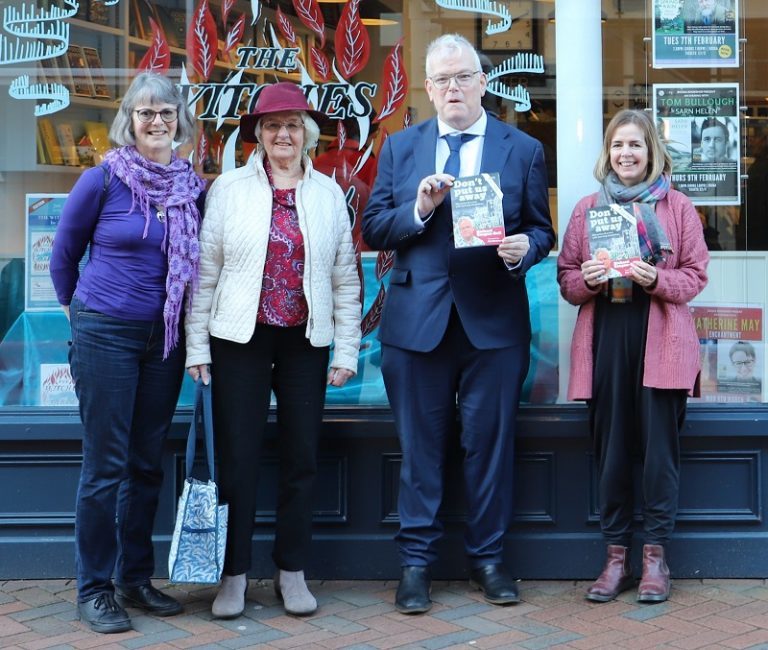 This week, we were honoured to welcome back a former student and client who has gone on to become a speaker and ambassador for people with learning disabilities, as well as the author of a fascinating autobiography.
Richard Keagan-Bull, who now lives in London, spent 17 years as a student and client with us. He has written and published his life story, an emotional, inspirational, and often amusing journey from birth to present day.
Inspirational author, Richard, came to Shropshire on 17 January to talk to students, clients and staff about his book, including his time at Derwen College. He visited Oswestry book shop Booka to sign some of his books, enjoyed lunch at our The Orangery Restaurant, and took a tour of Derwen College, before delivering an interesting presentation and question and answer session.
He met up with many familiar faces, including members of staff and clients who remembered him, and signed copies of his book for people to buy.
Richard Keagan-Bull has written his autobiography 'Don't Put Us Away' with the help of long-term friend, personal secretary and travel companion Hazel Bradley, who accompanied him on the day.
Written in his own words, Richard's story starts when he was born in 1971, with the heart-breaking words that his mother was told by a geneticist about him and his brother: "Put them away. They'll never do anything."
The book follows his life path through school, before moving to Shropshire to become a residential student, then a client, at Derwen College, then returning to London and becoming part of L'Arche, an organisation which provides communities for people with learning difficulties.
Since leaving Derwen College and returning to London in 2006, Richard's life took an entirely different direction. He found he had a talent for speaking up about what he believed in, and has become a speaker and ambassador for people with learning disabilities. He has his own flat, a job as a research assistant at Kingston University, London and has travelled the world; visiting, among other place, Austria, India, Italy, America, Jamaica, Canada, Ghana and Colombia.
Top 100 most influential disabled people
Richard has been named one of the top 100 most influential disabled people in the United Kingdom. He is proud to have unequivocally proved those early medical professionals wrong.
Derwen College Principal and CEO Meryl Green said:
"A huge amount has changed at Derwen College since Richard was a student here, but our mission to empower students to live the lives they choose, remains the same. Richard is a wonderful ambassador for people with special educational needs and disabilities. It was lovely to welcome him back to share memories of his remarkable life."
Richard's book, Don't Put Us Away, is available to buy at Derwen College Garden Centre and Gift Shop (at a reduced price of £16.99 RRP £18.99) and at Booka Bookshop, in Oswestry, and through Amazon.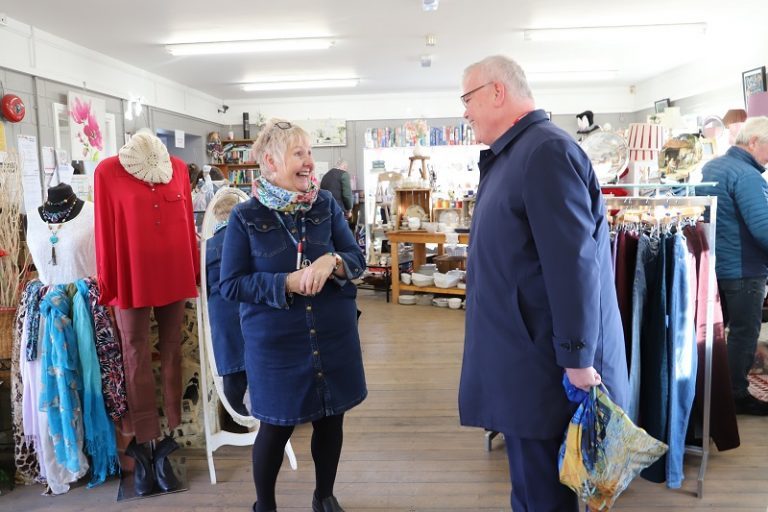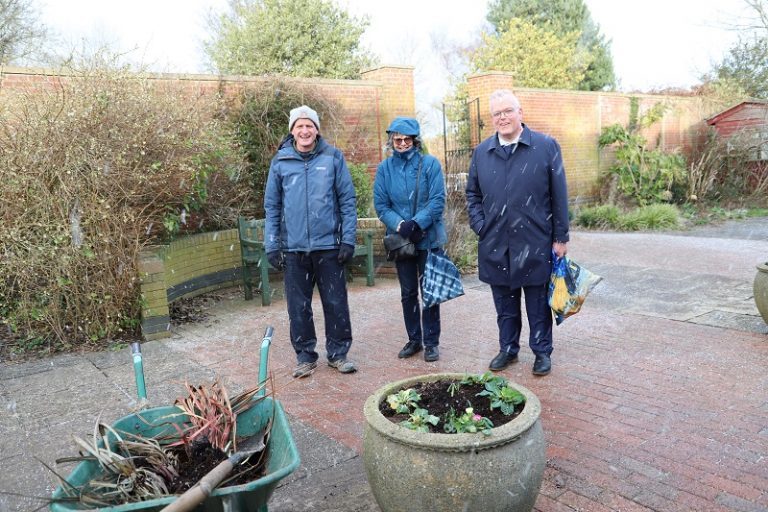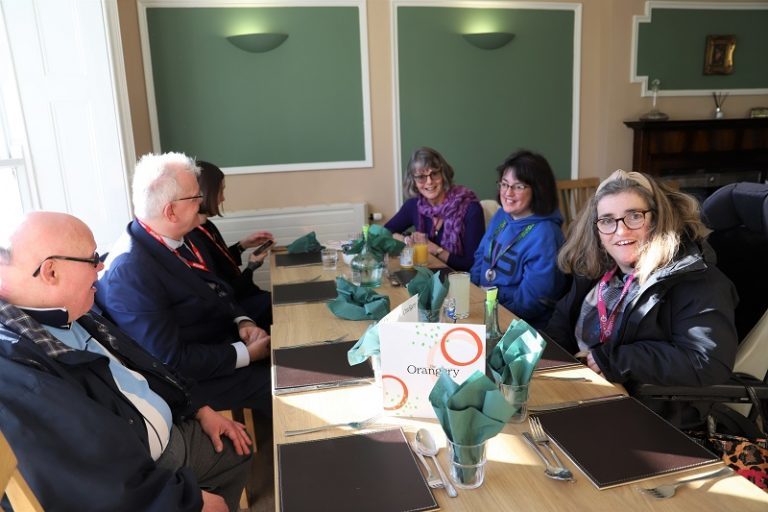 ---