Derwen College's Walford students have been awarded a Certificate of Appreciation for their work and contribution to the community.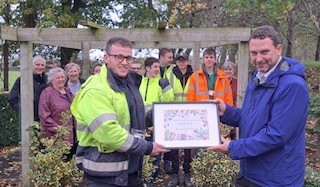 They have helped to redesign and maintain the grounds of a Baschurch Cemetery Memorial Garden and roundabout. The team have been thanked for transforming the weed-ridden island into a roundabout to be proud of. They also worked at Baschurch Cemetery Memorial Garden where they created beds and a pergola with climbing plants.
The team have also helped to clear a balance pond in Baschurch. After four visits, 20 hours' of hard graft and two skip loads, the difference they made was unbelievable.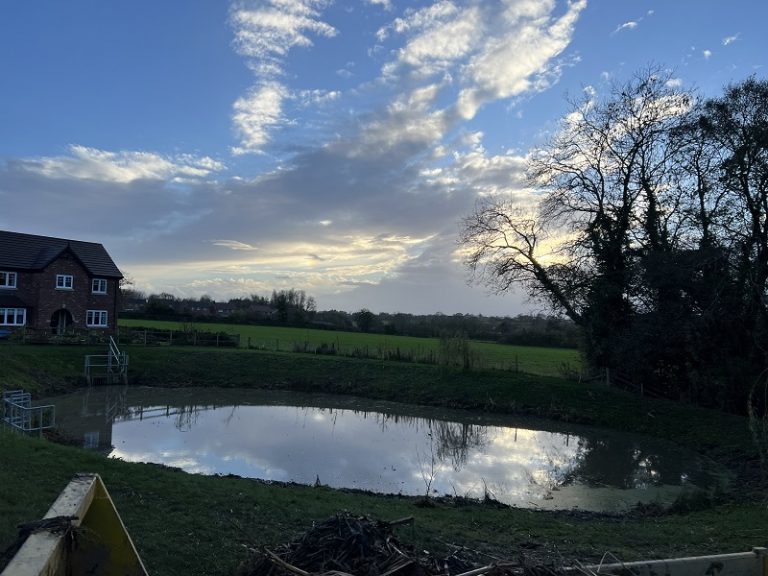 The team worked exceptionally well on the job. They negotiated duties, supported each other and removed huge amounts of burweed from the pond. 
Horticulture students enjoy work experience through their in-house gardening services company, called Leaf It To Us. The Leaf It To Us initiative provides meaningful work experience opportunities for students.
Working as a team
Walford site coordinator Liam Edwards says:
"These projects have been an excellent opportunity for our students to learn new skills and work as a team to develop key transferable skills."
Baschurch Parish Councillor Andy Woodthorpe says: " The students at Derwen at Walford produced a very imaginative design for the replanting of the roundabout at the Shrewsbury entrance to Baschurch. It is an important feature of the village and always looks nice thanks to their care. Furthermore, due to their clever design it has withstood the salt on the road during winter time and the drought of the summer of 2022.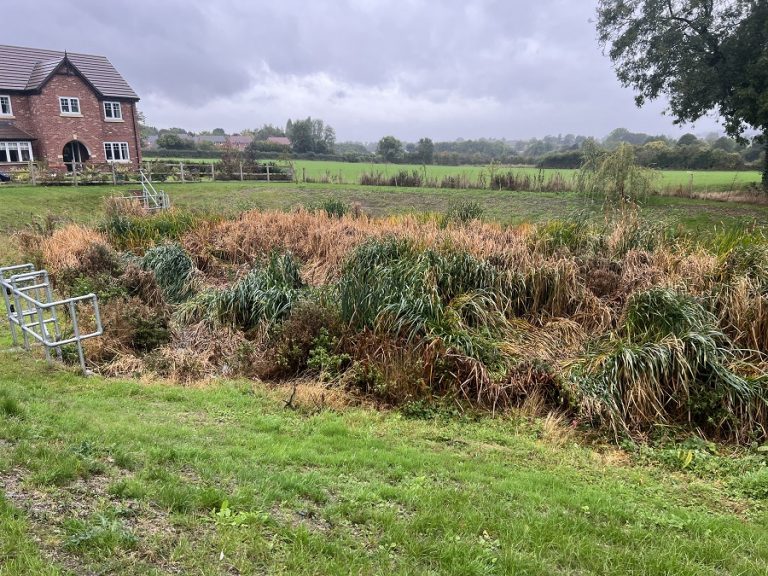 "The success of this project led the Parish Council to ask for help in looking after the borders in the cemetery. We are equally pleased with the way that this too has been done. We are hugely appreciative of the help that Derwen College has given to enhance the appearance of public spaces within the village."
Leaf It To Us have also been involved with projects at local schools and private gardens. They are always happy to hear from individuals or organisations who require gardening or groundswork doing.
For enquiries email Liam Edwards at liam.edwards@derwen.ac.uk
---