You can contact us for any queries you have about Derwen College.
General enquiries
Contact reception for general enquiries Monday to Friday 8.45am-5.00pm (9.00am-4.00pm during Easter, Summer and Christmas holidays)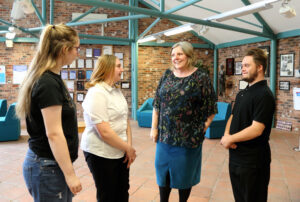 Derwen College
Whittington Road,
Gobowen,
Oswestry,
Shropshire,
SY11 3JA

Tel: 01691 661234
Fax: 01691 670714
We are on social media – Facebook, Twitter and Instagram @derwencollege
To give feedback about services and facilities at Derwen College please email: haveyoursay@derwen.ac.uk. Or contact us on our enquiry form.
---
Derwen High Street
Derwen High Street is open Monday to Saturday 9.00am-4.00pm and Sunday 10.00am-4.00pm.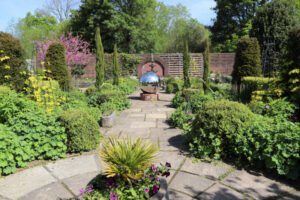 For any queries about Derwen High Street call us on 01691 661234 and use the extension numbers to get through to the relevant outlet:
Garden Centre ext 221
Walled Garden Café ext 226
The Vintage Advantage ext 252
---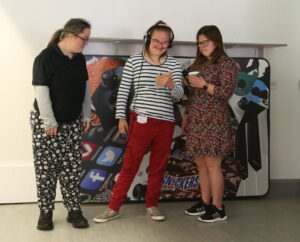 Current Derwen College students
As a parent or carer of a current Derwen College student, you can contact their key contact or lead practitioner. Find out more about accommodation contacts.
You can also contact any member of our leadership team or other key contacts.
---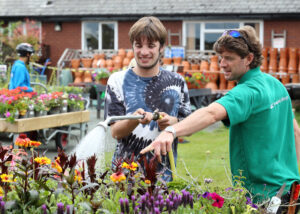 Derwen College Admissions
Contact the Admissions Team Monday to Friday 8.45am-5.00pm (9.00am-4.00pm during Easter, Summer and Christmas holidays).
Call 01691 661234 ext 401.
---
Find Derwen College (Gobowen Site)
Derwen College at Gobowen is accessible via car, bus and train.
For more information about our location please visit our Find Us page.
---
Satellite sites
We have three satellite sites in Shropshire, at Craven Arms, Telford and Walford.
If you would like to visit our satellite sites please make an appointment via our Admissions team.
For general enquiries please contact:
8-9 The Business Quarter
Eco Park Road
Ludlow
Shropshire
SY8 1FD
Christine Williams, Ludlow Satellite Co-ordinator
Tel: 01691 661234 ext 335
Stafford Park 7
Telford
TF3 3PQ
Baschurch
Shrewsbury
Shropshire
SY4 2HL
---
Media enquiries
For media enquiries please click here.
---
Contact us via our enquiry form