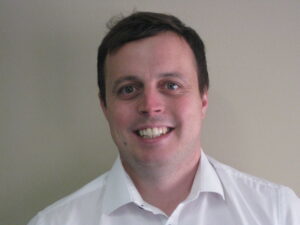 Shropshire specialist FE college Derwen College, in Gobowen, has appointed Dan Rowley in a new position as Head of Digital Services and Technology.
The college, which teaches vocational and independence skills to young adults with special educational needs and disabilities (SEND), started a new academic year with Dan in his new role as head of technology.
Dan has a wealth of experience working in IT in educational settings. He has held previous positions as Strategic IT Manager at Thomas Adams Secondary School, in Wem; worked as IT support at Concord College, near Shrewsbury; and at Adams Grammar School, in Newport.
Dan was delighted to accept the role which sees him further establish and grow the college's technological expertise. Technology is used for student support, management information systems, data collection and staff communications.
"We will be building on existing systems and upgrading where necessary. My role encompasses all technology at the college from management information systems to technology that support students in their learning, care and wellbeing.
"I am particularly excited to be looking into technology to assist students' learning," he says.
Impressed by current innovations
Dan says he was very interested to work at Derwen College, especially after doing his research on the college which provides work training, work placements and independence skills.
"I was very impressed to see the work the college had already embarked on. The college has developed some innovative apps to support students into work, which I'm very interested in. As well as systems to streamline information across college departments."
In addition to his IT and networking knowledge, Dan hope to bring his expertise in education and working with young people to the role. He has previously worked as a boarding tutor, and is interested in getting to know and understand students and staff.
He said: "With current Covid safety guidelines it has been difficult to interact with students and staff as much as I'd like immediately. However, I believe it is important to all work together to achieve the very best for the college.
"I am keen to move away from the 'IT Crowd' type stigma of the IT team hidden away. It's vital that we are visible, and listen and react to student and staff feedback."
Dan is married – he and his wife-to-be eloped to New York last Christmas. He has two young children, a two-year-old son and a new-born daughter. When he has time (and isn't exhausted) he likes getting out on his bike to relax.
Natalie Bellis, Derwen College Director of Human Resources, said:
"It is a pleasure to welcome Dan to his new role at Derwen College.
"We value his expertise in IT and experience in a wide variety of educational establishments.
Derwen College uses technology to support students and staff in many different ways, and it is vital that we keep abreast of the latest systems and technological advancements.
"We are confident that Dan and our existing IT team, in collaboration with staff and students, can enhance Derwen's position as a leading light in technology in specialist further education."