Please note, this course is now full. Further dates will be added for later this year or early next year. Register your interest by emailing learnwith@derwen.ac.uk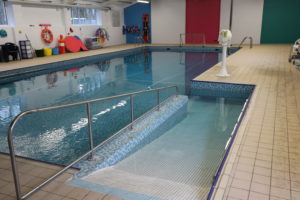 This lifeguarding qualification is an excellent foundation for a career in the leisure industry and for sports men and women involved in any type of water sports.
Train with Kelli, our national award winning lifeguard at Derwen!
Duration: The whole course is 5 days (9am – 6pm) plus a morning for assessment
Dates: July: 22nd, 23rd, 24th, 25th, 26th, assessment on 29th
Cost: £220 per person
Please call: 01691 661234 or email: bookings@derwen.ac.uk
Entry requirements:
Be 16+ years of age on the date of assessment
Be able to jump / dive into deep water
Swim 50 metres in no more than 60 seconds
Swim 100 metres continuously on front
Swim 100 metres continuously on back
Tread water in deep water for 30 seconds
Surface dive to the floor of the pool
Climb out of the pool unaided without using steps