Find out what our Short Breaks provision can offer you at our Open House event.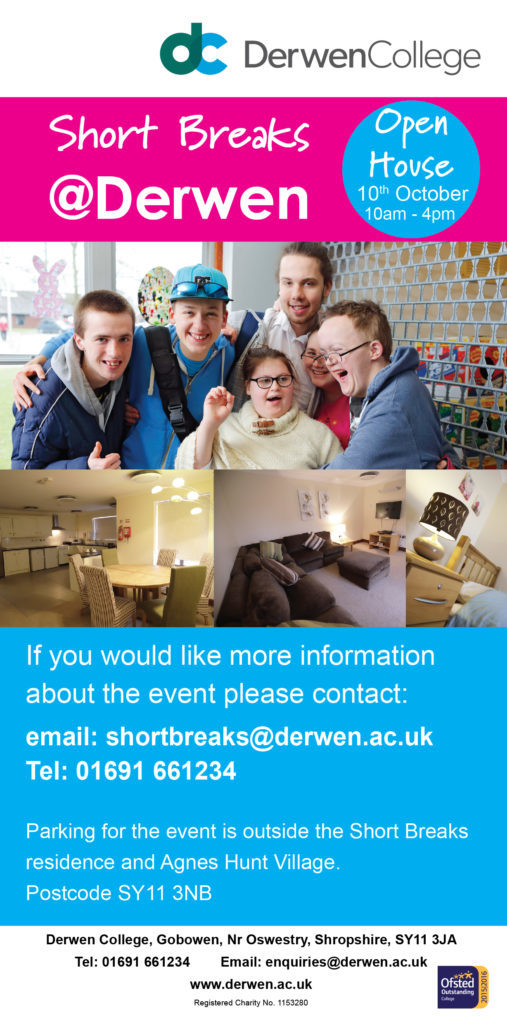 Join us to view our Short Breaks residence and facilities on Thursday 10th October. Staff will be available to answer your questions and show you around.
The Open House event will be on 10am to 4pm. If you would like more information about the event please email [email protected] or phone 01691 661234 ext 367.