Derwen College joins Duke of Edinburgh's Awards providers across Great Britain and the Commonwealth in thinking of HRH The Duke of Edinburgh, his family, and his legacy: The Duke of Edinburgh's (DofE) Awards.
The Duke of Edinburgh's Awards are a lasting legacy which have truly changed the lives of many thousands of young people. Derwen College has been running the DofE programme since 2014, and was the first provider in Shropshire to run the scheme for participants with special educational needs and disabilities.
We know from talking to students and their families, how this unique experience has helped them to develop and grow, offering them skills which can change their lives.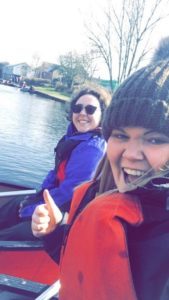 Steve Evans, Duke of Edinburgh's Award (DofE) Award Coordinator at Derwen College, believes that:
"The DofE award supplements everything else we do in College in terms of developing independence and gaining skills for life. Individually and as a group, participation in the DofE gives all students an opportunity to be independent, to grow in confidence and be challenged.  A challenge that sees the development of new skills and attitudes to be a more rounded, confident young adult".
Here are just a few of the student stories which show how the Duke of Edinburgh's Awards have inspired some of our students and former students.
Student stories
Anna's new found confidence after DofE Awards enabled her to achieve employment after leaving College.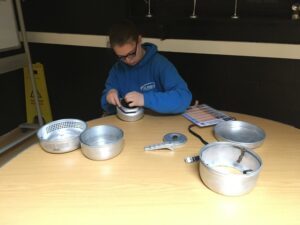 Caitlin and her family have seen her achieve things that they never thought possible.
Her dad says: "The programme gives Caitlin great pride. It makes her feel like she is part of something. She likes to get out and do things and try things. The programme is also a wonderful way to connect with the community – be it the people with whom she is working to achieve the awards or the people she encounters in undertaking the awards such as when she volunteers. 
 "The programme has given her responsibilities and the ability to try different things she probably would not have tried on her own.  It has certainly challenged her and made her – and us – aim higher!"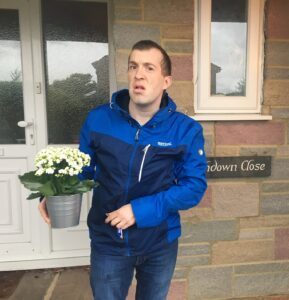 Oliver achieved his Gold award and has gone on to employment and independent living in his own flat.
He says: "I really enjoyed my DofE and liked working as part of a team. I had a great sense of achievement when I finished each section. I was excited to go to Buckingham Palace to collect my Gold Award."
And Adam discovered he had untapped leadership skills. These, along with new-found confidence, have helped him go on to further training at College.
He says: "Being on DofE expeditions made me feel more relaxed and motivated me to overcome challenges. It gave me a great sense of achievement and taught me new practical skills. I sometimes find it hard to focus on a task but with DofE I was engaged which made me more confident and keen to take on more of a leadership role."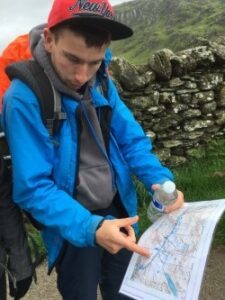 Thank you to the Duke of Edinburgh for creating these life-changing awards which mean so much to us at Derwen College.
We look forward to carrying on working towards the awards, and hope to be able to return to expeditions. Work also continues on our new dedicated Duke of Edinburgh's Awards outside area.
Watch this space for more details soon …