We are thrilled to have won a Natspec award in the 'Pathways into Employment' category.
Creating meaningful work experience and forging and maintaining relationships with national and local employers is vitally important to us at Derwen College. Therefore, this award means a huge amount to us.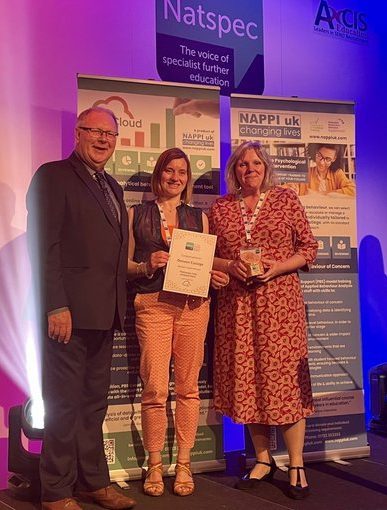 It's been a challenging year for businesses, but we've been determined to keep up the high levels of work experience. This award is testament to our efforts.
Natspec judge, Jane Hatton, said: "This model works well for the students, the employers and the local community. Most colleges struggle to engage with employers, and despite their rural location, Derwen has developed effective working relationships with a number of good employers across a range of sectors, offering students a real choice in their career aspirations.
The outcomes, in terms of students gaining paid work, voluntary work or further training opportunities, are very impressive."
What a way to round up #natspecconference2022!
Well done to all the amazing work across Natspec Colleges and to all the finalists and winners today.
It has been a wonderful, and emotional return to an in-person Natspec Conference.
Day 2 of the event was opened by a student – our very own Student Union President, Amy Jude. Amy delivered a passionate speech to delegates, via Zoom, about how Derwen College has helped shaped her future.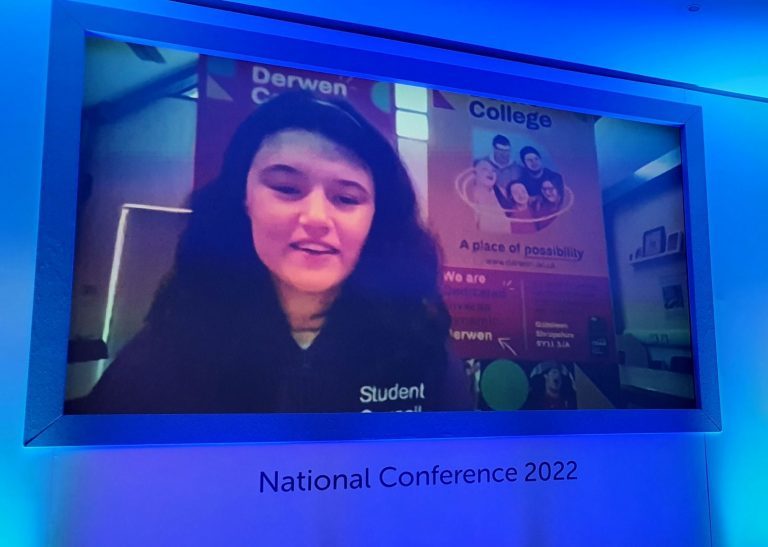 After the speech, she said: "Oh My God, I have never done something like that before! I am so proud of what I did."
We also attended the conference as exhibitors, teaming with Starfish Labs UK to showcase our suite of award-winning apps, designed to support people with SEND into employment.
Thank you to Natspec Conference for all their hard work ensuring that professionals in the world of specialist further education could meet in person for the first time in a long while.
---