Two of our music fan students met their favourite rock star when they attended their first ever gig.
Students Joe Osborne and Ethan Palmer-Barber went to see rock band Hardline at The Tivoli, in Buckley.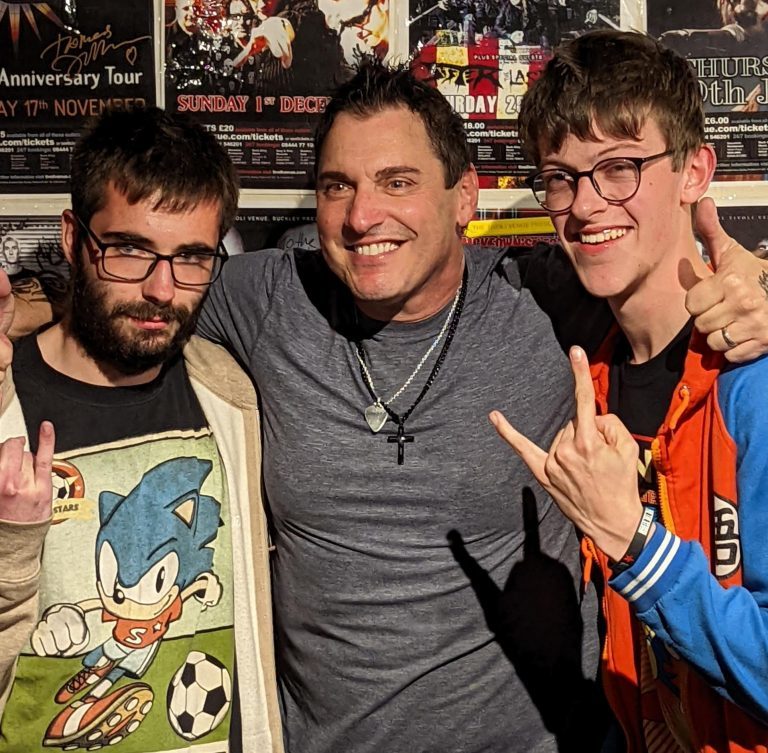 The pair were given the VIP treatment with balcony seats, a meeting and autographs with Hardline lead singer Johnny Gioeli, and even a shout out during the gig.
Johnny Gioeli first sent a video message to the superfan students during the pandemic. Johnny is also the vocalist for rock band Crush 40 who have written and performed several songs from the Sonic the Hedgehog series produced by Sega and Sonic Team, including the theme tune 'Sonic Heroes'.
In his original video message, Johnny said:
"I want to thank you from the heart for your support for loving all of the Crush 40 tunes and for supporting me through my entire career."
He also promised to try to meet them both in person when he was able. Joe and Ethan are delighted that he has kept his pledge.
Halfway through the gig, he shouted out 'Where are my Crush 40 guys? Johnny also signed Joe's Sonic t-shirt and Ethan's Sonic game.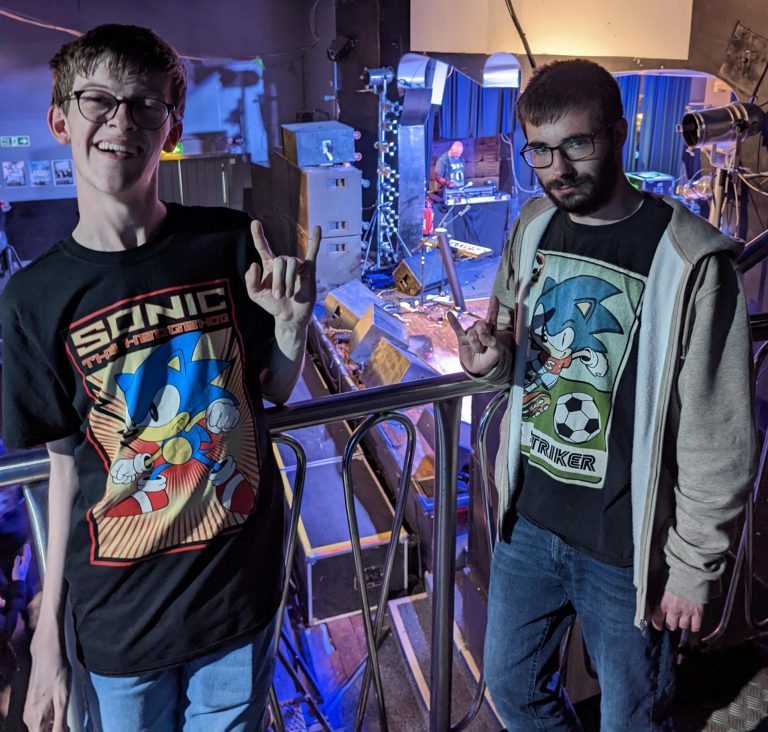 Watch Johnny's original video message here.
---