Derwen welcomed Oswestry poet and author Jan Hedger to College to judge student and staff competitions, which were held earlier in the year for World Book Day.
Book lover Jan visited us to judge the Derwen Design a Book Cover Competition and Extreme Reading Challenge.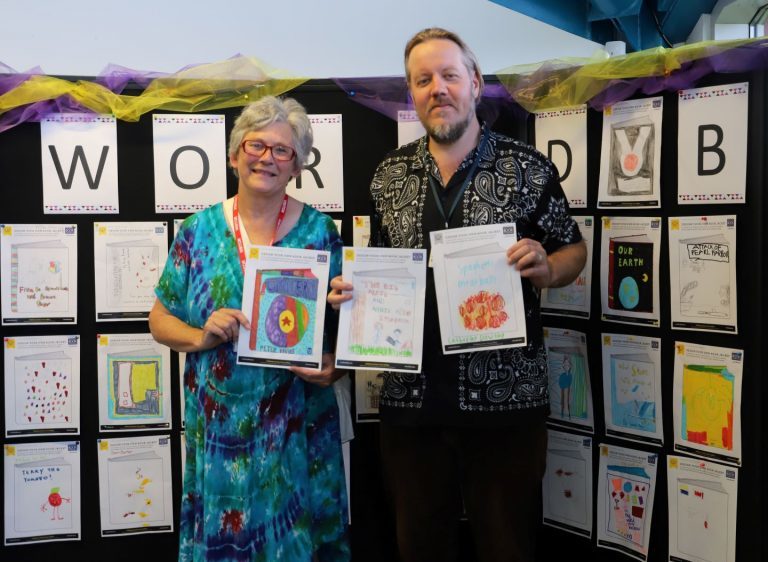 Student Peter Davies won the book cover competition with his 'Universe' design. Lauren Twomey came second for 'The Big Alfie and Annie Rose Storybook'. While Catherine Dowling came third for 'Spaghetti Meatballs'.
Jan commended all of the entrants for their brilliant work, and spent a long time choosing her finalists from more than 30 entries.
She said: "There were some really imaginative entries. I loved the depth of Peter's Universe, and the thought and fun behind Lauren and Catherine's entries. Spaghetti Meatballs in particular intrigued me; was it a story or a cookbook?"
Iman Nadeem, from Derwen Ludlow campus, won the Extreme Reading Challenge for students, reading Grandma's Ways for Modern Days, whilst practising her independence skills by hoovering.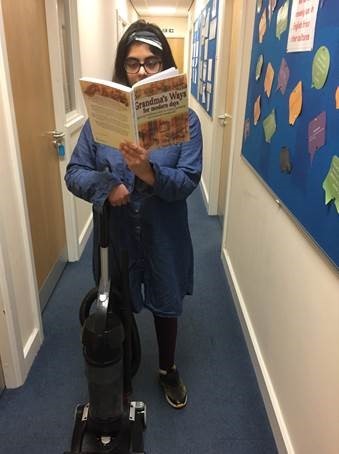 Louis Baker, from Ludlow was second. Freya and Grace, from Derwen Telford site, were third for the photo of them reading His Dark Materials, with Teddy the therapy dog.
The Derwen staff book competition was won by physiotherapist Rachel Morris. This was for her photograph reading 'Practical Poultry Keeping' with her disgruntled looking cat.
Second was Zahera Kapasi-Eccleston reading 'Why Mummy Swears'. Then, third place went to Phil Evans, from Nurture, reading the ingredients on his sandwich!
Thank you to everyone who took part. Vouchers will be going out to all finalists this week.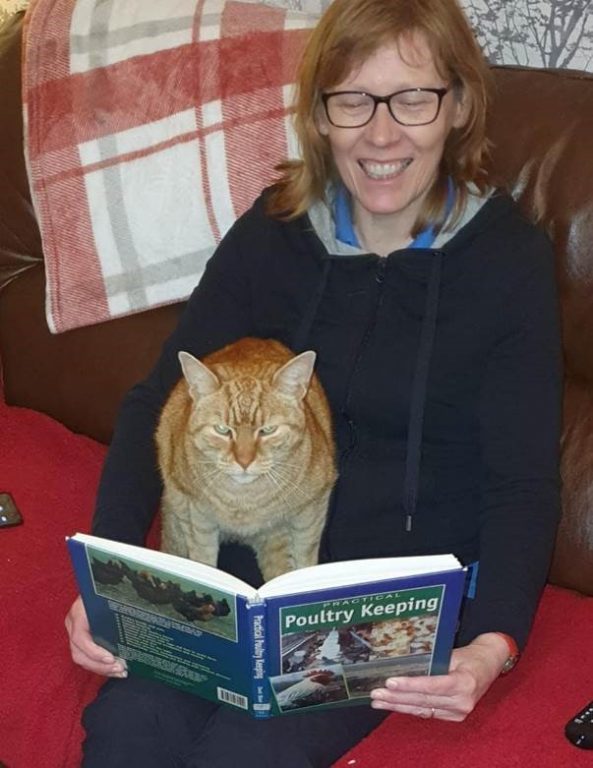 ---