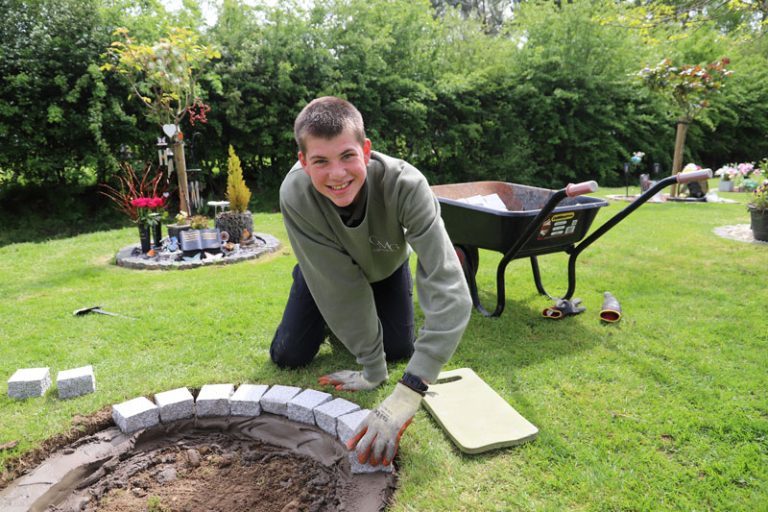 Oliver is a 17-year-old Horticulture day student at our Walford campus, near Shrewsbury. Since starting at College, in 2022, he has learnt work skills, and become more independent, confident and mature. He is progressing well towards a career in Horticulture (with some DJ-ing on the side!)
Shropshire student Oliver came to Derwen College straight from school, with a clear view of wanting to work in Horticulture.
"I wanted to come to Derwen because it does gardening and I wanted to learn how to use the machines," he remembers.
He confesses to being a bit nervous when he first started as he didn't know anyone else. Though he soon found his way around.
"It took me about a week to settle in. Once I got to know everyone it was great.
"Oliver has picked up practical Horticulture skills quickly, and is very capable of using a variety of garden machinery.
"I've done a leaf blowing course and I'm learning to use the mowers and power washer," he says.
Oliver's skills are put to good use at various gardening-based work experience placements.
He is part of the College's 'Leaf It To Us' enterprise, which works on gardening projects for customers in the community, as well as large-scale projects for clients including Baschurch Town Council.
He also works at Shrewsbury's Emstrey Crematorium and Cemetery, tending the grounds one day a week, and at Cambrian Heritage Railways, helping to clear and maintain land around the railway track.
In his spare time, he also visits Whitchurch Cricket Club where he helps maintain the ground, strimming and mowing.
Learning vital life skills
At College, he also learns vital life skills such as travel training and home skills to help him to live more independently after College.
"I'm learning how to cook meals and how to keep things clean," he says.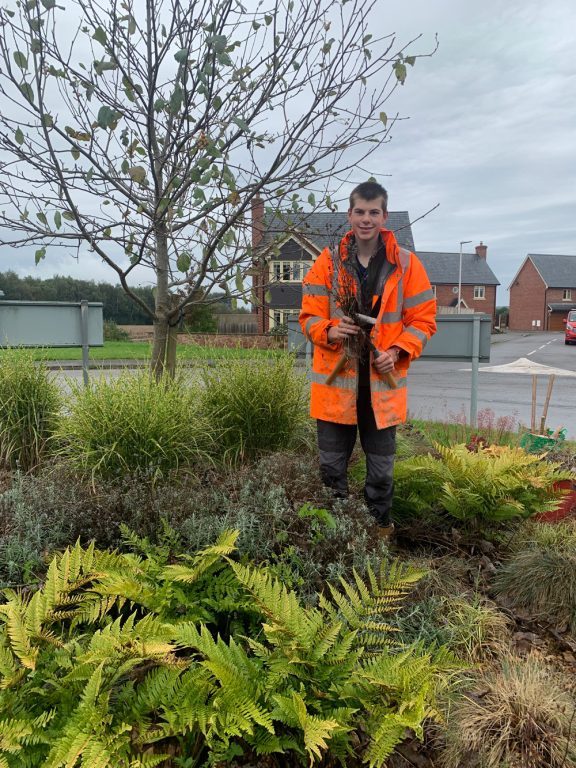 Oliver has progressed exceptionally well since starting College. He is particularly proud of accolades he has been awarded.
"I won the competition to make a flower planter at Derwen and I've been awarded a certificate from Shropshire Cricket for my good work at Whitchurch Cricket Club," he says.
In his spare time, Oliver likes to DJ. He has DJ-ed at Derwen College Walford parties, and would love to combine his passions in the future.
"I would like to do gardening, maybe have my own company, and do discos as well," he says.
Oliver's parents have seen a major positive change in his work and independence
They say: "Oliver has learnt how to use machinery safely, he now has his own petrol strimmer and lawnmower at home. He does our lawns and also mows some of the neighbours' gardens and helps at the cricket club.
"We have noticed a big improvement in his behaviour; he's a lot calmer now. He is showing a lot more maturity and is easier to talk to. He has also started cooking meals for himself at home with only a small amount of support.
"He is turning into a young adult that we are very proud of. He's changed so much for the better, not just for the education he's received but the improvement in his social skills, his confidence in his own abilities, his maturity and his outlook for the future. This is all down to him and the excellent work from the team at Derwen.
"We always thought Derwen would be the best college for Oliver, but what he has achieved is far better than we were expecting. The future is looking so much better for Oliver!"
---