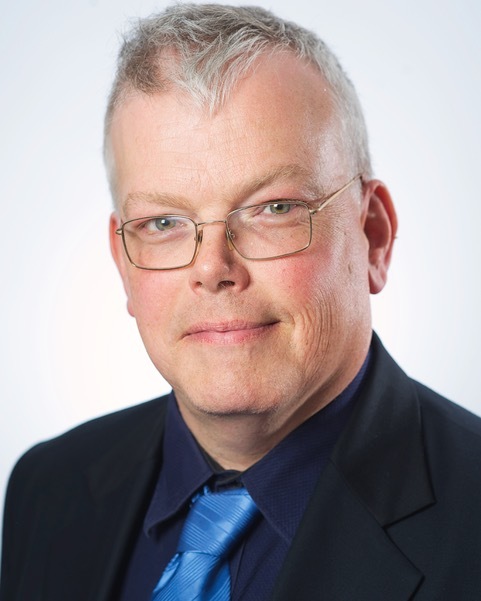 We are delighted to be welcoming back a former student who is a speaker and ambassador for people with learning difficulties, as well as a published author.
Richard Keagan-Bull, who now lives in London, spent 17 years as a student and client at Derwen. He has written his life story, an emotional, inspirational, and often amusing journey from birth to present day.
Richard has turned author and written his autobiography 'Don't Put Us Away' (published by Critical Publishing) with the help of long-term friend, personal secretary and travel companion Hazel Bradley.
Written in his own words, Richard's story starts when he was born in 1971, with the heart-breaking words that his mother was told by a geneticist about him and his brother: "Put them away. They'll never do anything."
The book follows his life path through school, before moving to Shropshire to become a residential student, then a client, at Derwen College. He then returned to London to become part of L'Arche, an organisation which provides communities for people with learning difficulties.
Since leaving Derwen College and returning to London in 2006, Richard's life took an entirely different direction. He found he had a talent for speaking up about what he believed in, and has become a speaker and ambassador for people with special educational needs and disabilities. He has his own flat, a job as a research assistant at Kingston University, in London, and has travelled the world; visiting, among other place, Austria, India, Italy, America, Jamaica, Canada, Ghana and Colombia.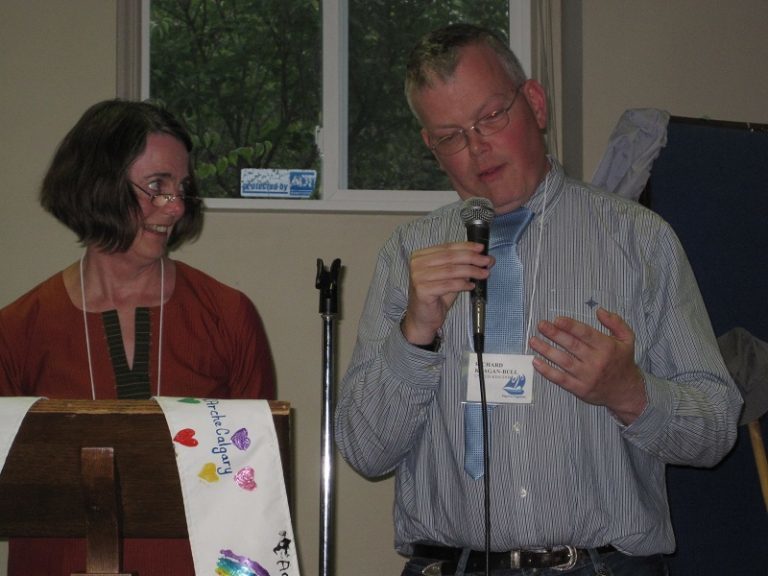 He has been named one of the top 100 most influential disabled people in the United Kingdom. He is proud to have unequivocally proved those early medical professionals wrong.
'Don't Put Us Away'
'Don't Put Us Away' chronicles Richard's life in a very personal way. There is humour, strength, trauma and even anger; all expressed with refreshing honesty in what is, importantly, his own voice.
During his time at Derwen College, near Oswestry, he was a student, then a trainee working in the kitchen and coffee shop. He spent 17 years at Derwen, meeting his first girlfriend (and second and third), becoming engaged and learning skills for life. He tells it like it is, the highs and lows, including an amusing and descriptive anecdote of losing his temper and pouring a commercial sized tin of peaches in syrup over a fellow trainee's head!
In the book, he says: "I'm always very proud to say I went to the Derwen College in Shropshire, I did. I spent 17 very happy years there, I did, and made many good friends. I learnt about life there, about being independent, being always on time for work, what the world is like, to always dress smart and all that."
He says: "I want people to say about my life, he used to make us laugh, he did. Sometimes he could be a bit annoying, a bit of a nuisance, but most of the time he had a good sense of humour, he did, and he could light a room up. My gift is that I can stand up for people with learning disabilities who are less able than me and say how it is."
Richard is visiting Derwen on 17 January
Richard will be visiting us on 17 January to talk about his life and work. He will be joined by Hazel and a representative from L'Arche.
Derwen College Principal and CEO Meryl Green says:
"A huge amount has changed at Derwen College since Richard was a student here, but our mission to empower students to live the lives they choose, remains the same. Richard is a wonderful ambassador for people with special educational needs and disabilities. And we look forward to welcoming him back to College to hear more about his remarkable life."
You can hear more from Richard and Hazel, on how Don't Put Us Away came about in a video on YouTube.
Richard's book, Don't Put Us Away, is available to buy at Derwen College Garden Centre and Gift Shop, Booka Bookshop, in Oswestry, and through Amazon. It is published by Critical Publishing, priced £18.99.
Anyone interested in visiting to Derwen College to hear from Richard on 17 January at 4pm, should email eluned.watson@derwen.ac.uk for details.
---