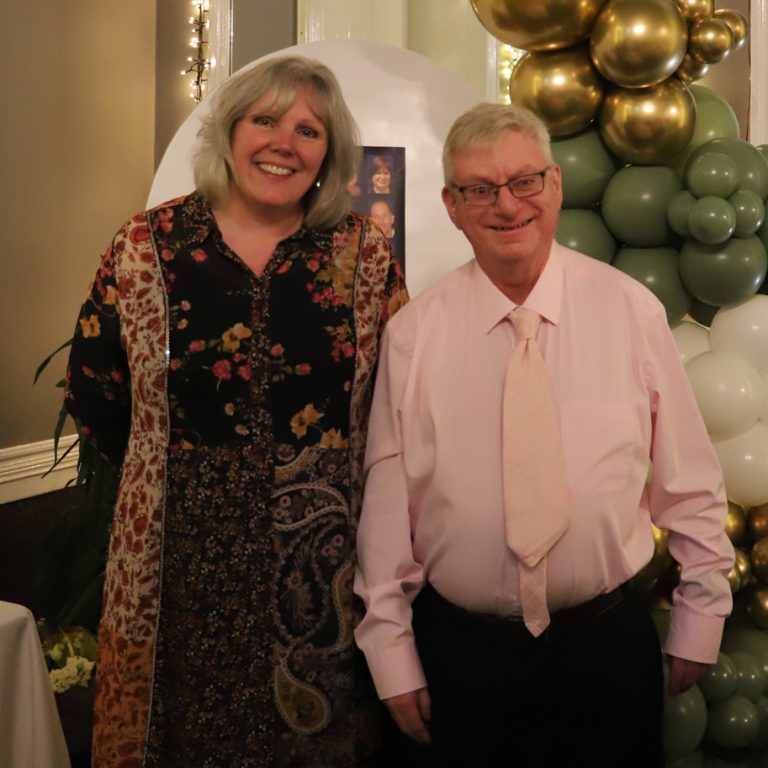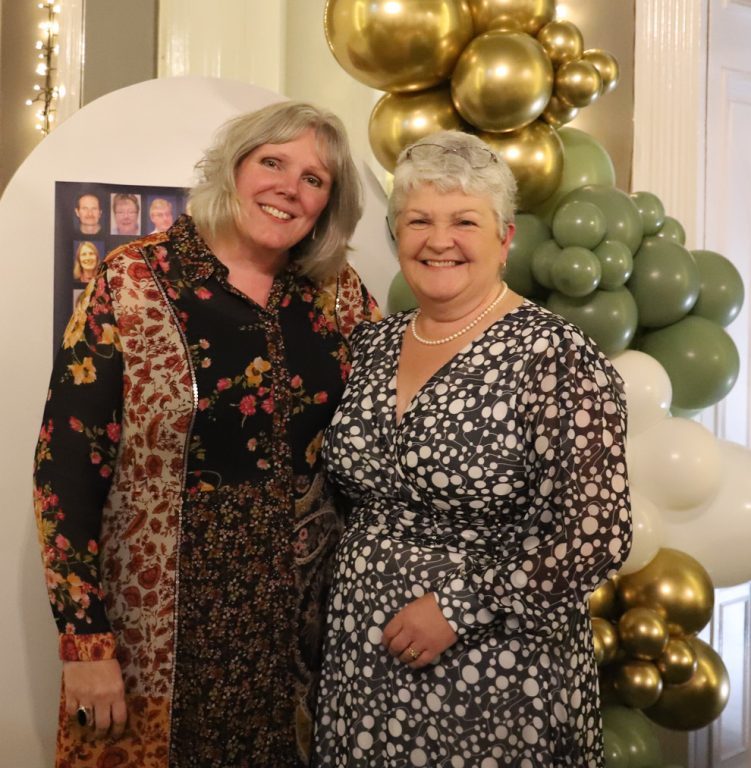 16 of our longest serving members of staff – who have clocked up a grand total of 438 years of service at Derwen College between them – celebrated at a long service event last week.
We were proud to invite staff, who have worked at Derwen College for more than 20 years, to a special event at The Sweeney Hall Hotel, Oswestry, last week. It was a lovely evening which everyone enjoyed.
A total of 19 staff have been with us for more than two decades. We appreciate the dedication of these long serving staff and feel it is so important to recognise their commitment.
The longest serving members of staff are particularly well known around College.
Gardener Tim Mason, who has been with us for 40 years, is always up for a chat and happy to share one of his jokes or cheeky stories.
Receptionist Alison Thomas has been with us for 35 years and is usually the first person that new students and staff meet. She started out as a typist, before training as a teacher. She is now the smiling face and ever-organised person behind our main reception desk.
Commercial Operative Alfie Jones, who has also been at Derwen College for 35 years, is a former student at College. He can usually be found at the till in the Garden Centre and Gift Shop. If you want to know anything about what's going on at Derwen, ask Alfie.
Our Principal Meryl Green attended the celebration as a member of the Senior Leadership Team, but also as a staff member who marks 24 years at College.
Meryl, who started at College as Head of Creative Arts before progressing to Principal, read a personal and heart-felt thank you to each individual staff member.
Thank you to all our dedicated staff for their commitment to making Derwen College such an exceptional place.
Staff who attended the long service awards celebration were:
Sally Tomlinson (20 years)
Teresa Richards (21 years)
Carys Hill (21 years)
Julie Hawkins (22 years)
Dawn Roberts (25 years)
Meryl Green (24 years)
Janet Harris (25 years)
Ruth Braddick (26 years)
Lin Hughes (26 years)
Carys Beckett (27 years)
Andrew Downes (30 years)
Julian Bailey (30 years)
Paul Moss (31 years)
Alfie Jones (35 years)
Alison Thomas (35 years)
Tim Mason (40 years)
---