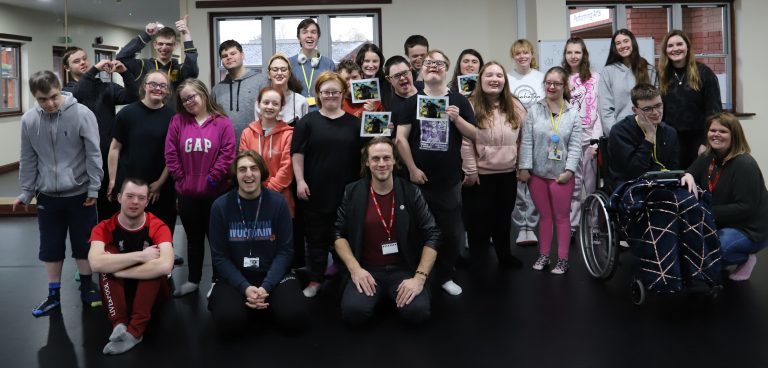 Performing Arts students were treated to an acting masterclass by television actor Martin Portlock.
Actor Martin, from Oswestry, visited Derwen this week, to inspire students and share the skills he's learnt during five years as an actor, writer and director.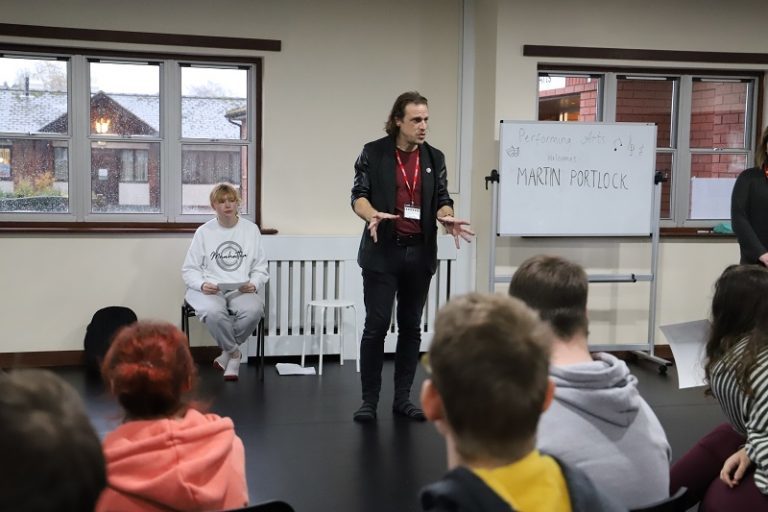 Most recently, Martin has played Owen in comedy horror Wolf Manor, Aaron in Everything I Know About Love, and directed, wrote and starred in television film Fred and Marv. He also made a special appearance in ITV's Britain's Got Talent, reaching the show's semi-finals.
He visited us to answer students' questions and deliver a workshop which saw students exploring words and emotions.
Martin spoke to students about his time on Britain's Got Talent, including the fact that he had to spend four hours in make-up beforehand to create his character.
He spoke about his previous employment, including working at the Robert Hunt and Agnes Hunt Hospital, before he made the change of career to pursue acting just five years ago.
He said: "Whether you're tall or short, in a wheelchair, have long hair, or a mohawk on your head. It doesn't matter. If you put in the hard work and concentration, you can be anything you want to be!"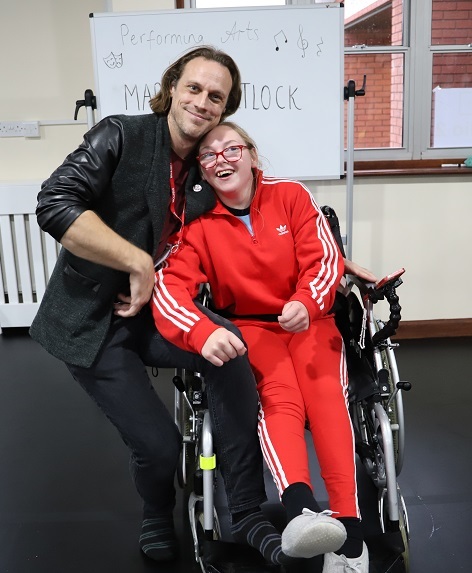 Martin gave every student a signed photo from his time on Britain's Got Talent, and took time to chat to and have photos taken with every student.
The Performing Arts team were thrilled that Martin, who runs adult acting classes and workshops at Ellesmere Town Hall, kindly gave up his time to provide them with a free taster of his talents.
Derwen College Supported Intern Anna Redding, first contacted Martin, and organised his visit as part of her internship role as Development Researcher. Anna has previously been responsible for initiating visits from Waterloo Road actor Sam Retford and Hollyoaks actor Gabriel Clark and scriptwriter Jashree Patel.
If you are able to share expertise with our students, then Anna would love to hear from you. She is currently researching people who could inspire students in Hospitality and Food, Retail and Horticulture as well as in Performing Arts. Email Anna on drinspire@derwen.ac.uk if you can help.
For more information on Martin's acting classes and workshops telephone 07940502573.
---