Horticulture students gained an insight into eco-friendly farming when they visited Pili Pala Farm, in Llanfyllin.
We were invited to the farm by our new industry champion, Tom Edwards.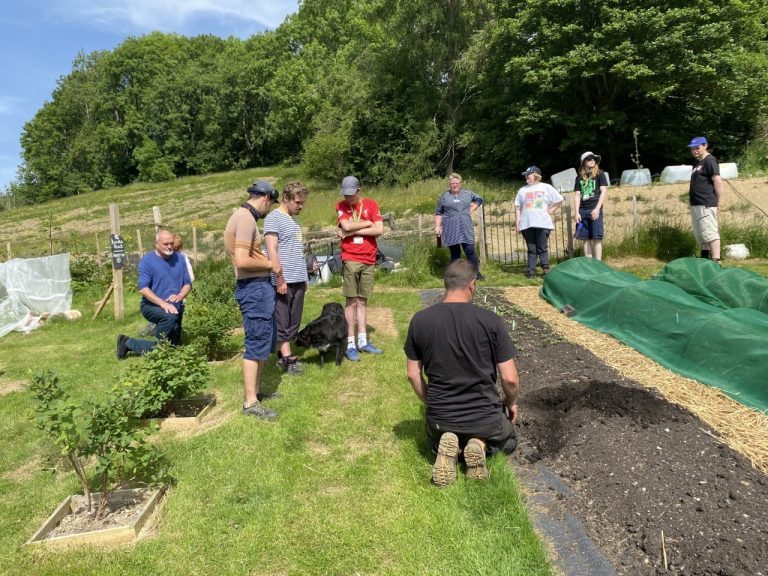 Tom runs Pili Pala Farm, which is named after the Welsh word for butterfly. The small regenerative farm has a mission to bring new life, increase biodiversity and create a productive haven for pollinators.
Tom and his family moved from the city to start the farm just two years ago, growing a range of fruit, vegetable and flowers using a chemical-free approach. They run a vegetable box scheme and supply local shops, whilst bearing in mind minimal packaging and plastic.
Students had the opportunity to work with Tom at Pila Pala. They explored some of the core skills they have learned in Horticulture.
Horticulture pathway lead Jane Carrington said:
"It was inspiring for students to put into action skills about looking after plants, and have the opportunity to use their skills in a real-life industry.
It turned out to be one of the hottest days of the year so far, but everyone worked really hard despite the temperatures."
Insight into horticulture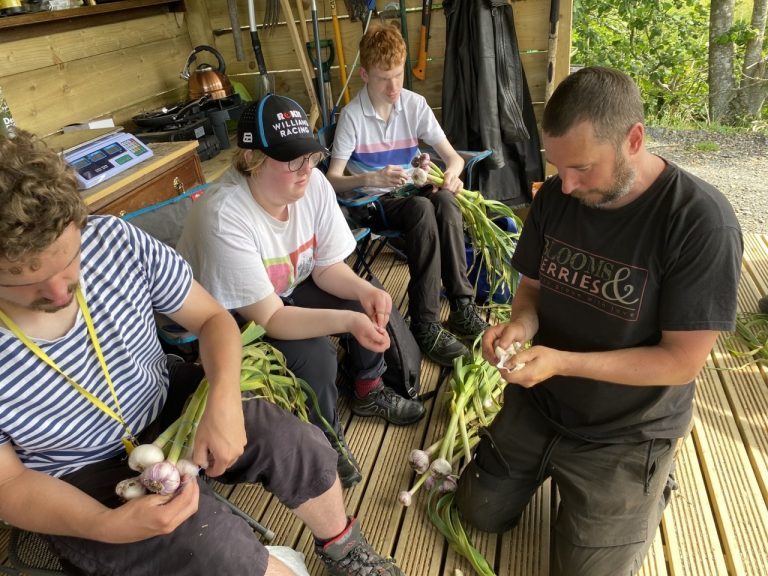 Tom Edwards from Pili Pala Farm said:
"It was a pleasure to have the Derwen college students, and to offer them some insight into a working market garden. It was inspiring to see the students linking some of the theory they had learnt, with the practical elements of horticulture.
"I was especially impressed by their knowledge and appreciation of no dig principles, something that is growing in popularity both in commercial and domestic gardens. Thanks so much Derwen for taking the time to visit us, and we really appreciated your hard work. It would be great to consider a regular student placement at some point in the future, when the farm is fully fledged."
Student Sophie said she enjoyed the visit and learnt lots. She was very happy to bring a freshly picked cucumber home with her.
"They grow fresh vegetables and fruit like strawberries, blueberries, tomatoes and sweet carrots, and look after wildlife. There are buzzards, red kites and cuckoos. We saw a buzzard.
"I did potting and seed sowing, and learnt about their way of growing. They don't dig the soil, and weed by hand.
"I'd like to work on a farm, or with wildlife, after I leave College, so the visit was brilliant."
---