We were delighted and proud to hear from former Derwen College student Ben Aston who has gained employment working full time, five days a week for Kier Highways.
Ben, from Sutton Coldfield, is a 28-year-old former Horticulture student who has transferred the skills he learnt at Derwen College to achieve a full time job.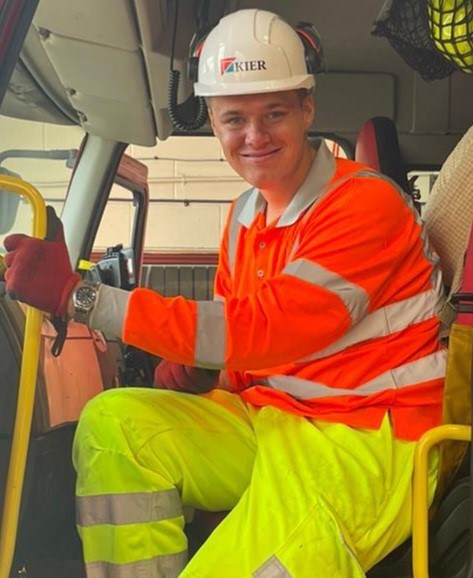 Ben works in a depot in the Highway stores and is really enjoying it. His typical day involves getting up at 5.30am in the morning to be at work for 7. He travels to work by bus to site.
Everyone at Derwen is so proud of how well he is doing. It's of no surprise that he's working in this type of industry. Ben was one of a small group of students who took an interest in the building of our new hydrotherapy pool back in 2019, keeping a regular eye on the progress. He was even given a guided tour of the site by builders and architects while it was being built.
Ben, who is autistic, was a dedicated and hard-working student who learnt independence skills, including travel training at Derwen College. He progressed to living in one of the College's student bungalows, where students have less direct support, and have their own key to come and go as they please.
Ben says: "I loved my time at Derwen. I liked working in the Garden Centre and spending time with friends in the Student Union."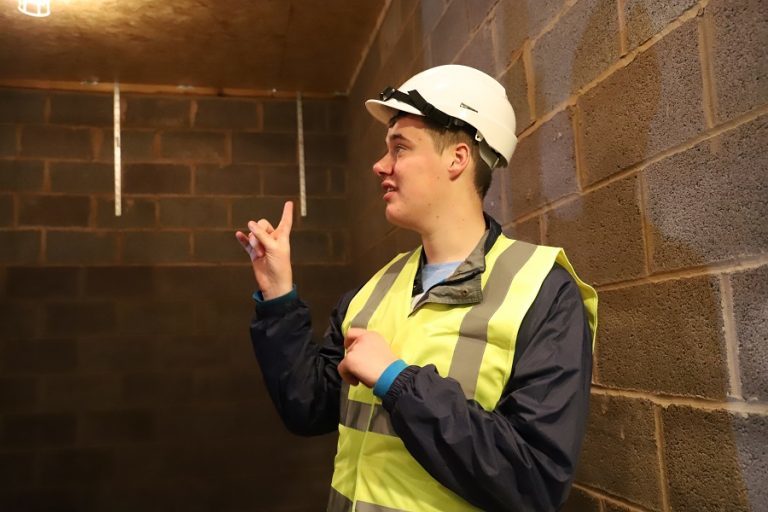 Ben now lives at home with his mum and told us how much he enjoys having a full-time job and making new friends.
The best thing about his job, he says, is the wages!
"I like having my own money. I like to spend money on going on holiday somewhere sunny like Portugal.
"I also like to spoil our cat Scruffy."
Mum Helen says: "Ben is doing so well. In fact, as of 1 November, he will be full-time (40 hours per week), getting up at 5.30am to be at work for 7am!
"His employers have been so accommodating and have taken his needs into account in everything they have done. We realise how lucky he is. He works hard and loves his job. Though, his sister jokes that in his high vis, he resembles a highlighter!!"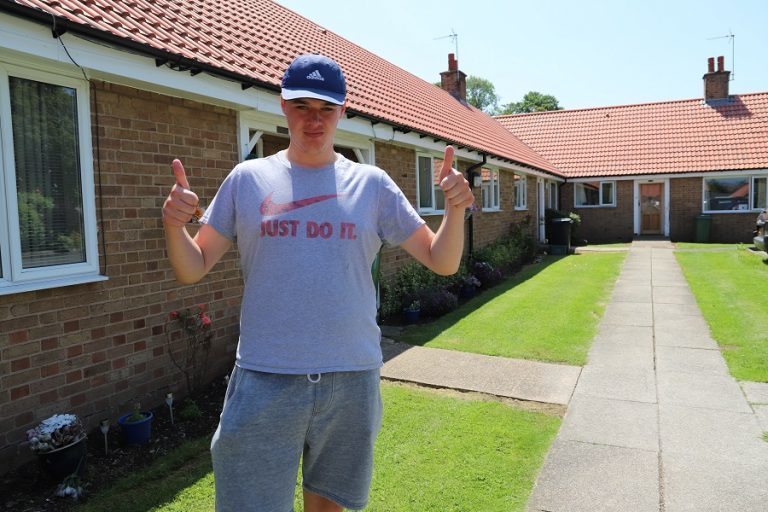 "Without Derwen though he wouldn't be half the person he is."
---